When it comes to successfully marketing your motion picture, it helps to know where your target audience actually is / will be.
Which is why – when Warner Bros. wanted to get comic book fans excited about Wonder Woman earlier this year – it worked with over 2,000 comic retailers, bookstores, and libraries around the world to spread the word about this Patty Jenkins film. Likewise when Marvel Studios wanted to make sure that Guardians of the Galaxy Vol. 2 would become a blockbuster in the Summer of 2017, that's why it decided to partner with Dairy Queen. Which then made sure that the characters from this James Gunn movie were kept front-and-center at their more-than-6000 franchises in the United States & Canada from late April through the end of August.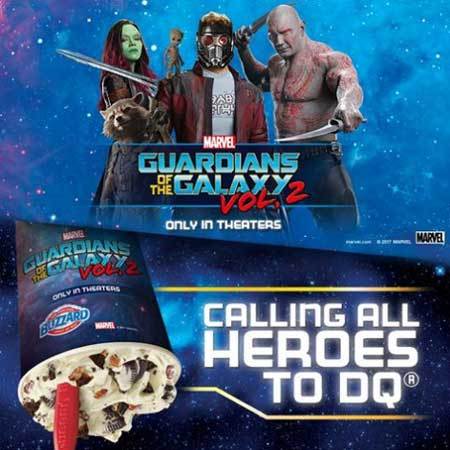 And given that Wonder Woman & Guardians of the Galaxy Vol. 2 currently hold the No. 2 & 3 spots in the 2017 domestic box office (having earned $402 & $388 million to date respectively during their North American runs), it's clear that this sort of very targeted marketing can be a very smart way for studios to go when it comes to certain movies.
Which brings us to the SAW horror franchise. This series of films (which were all released in October, on the Friday before Halloween) had a hugely successful run from 2004 to 2010 and eventually went on to become the 5th highest grossing horror franchise in Hollywood history. Lionsgate execs thought that they were bidding Billy "Good-bye" with the October 29, 2010 release of SAW 3D. But horror fans demanded that more movies be built around this diabolic ventriloquist dummy.
So Lionsgate relented and – back in November of 2013 – announced that an eighth film was now in development. Unfortunately, given that the SAW movies are infamous for those brainy-but-brutal games Jigsaw makes his "test subjects" participate in, it did take the filmmakers longer than expected to come up with some new squirm-inducing sequences.
As a direct result, it wasn't until October of 2016 before this long-delayed sequel (which was initially shot under the working title SAW: Legacy) finally went before the cameras. The finished movie (which Lionsgate executives have since renamed Jigsaw) will be released to theaters on October 27th of this year. Which – just in case you're wondering – is the Friday before Halloween.
But given that it's been seven years since Billy last scared the bejesus out of moviegoers, Lionsgate knew that it need to do something special to help remind would-be ticket buyers of what made the SAW films so scream-inducing. Which is why they then decided to partner with the folks who dream up Halloween Horror Nights for Universal Studios Hollywood & the Universal Orlando Resort to then create an all-new original maze for that seasonal event.
"So where does the targeting-of-a-specific-movie-going-audience angle come in?," you ask. Well, the 2017 edition of Halloween Horror Nights gets underway on September 15th. And since "SAW: The Games of Jigsaw" will not only pay tribute to some of the more infamous traps in the first seven films but will also give event attendees a first-look at Jigsaw … This haunted house will hopefully spur HHN fans on both coasts to then go see the eighth movie in the SAW series when it finally arrives in theaters some six weeks later.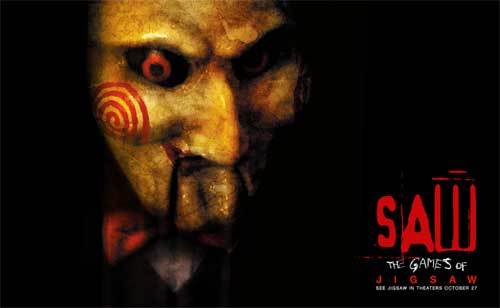 "We're thrilled that (this) fan-favorite is making its return to Halloween Horror Nights," said John Murdy, Creative Director at Universal Studios Hollywood and Executive Producer of Halloween Horror Nights. " 'SAW: The Games of Jigsaw' will (be) the most twisted SAW maze ever produced, and we can't wait for our fans to relive moments from the films."
Now please note Murdy used the word "returned." That's because – back in 2009, as part of that year's "Halloween Horror Nights: Ripped from the Silver Screen" – that year's HHN did feature a maze based on this Lionsgate property. Entitled "SAW: Game Over" at Universal Studios Hollywood and just plain "SAW" at Universal Studios Florida, this maze was so hugely popular that people often stood in line for two hours just so that they could then be taunted & tormented by Billy.
So what sort of traps will this vengeful ventriloquist now be setting for visitors to this year's "SAW: The Games of Jigsaw" haunted house? Charles Gray (AKA the Show Director for Creative Development at the Universal Orlando Resort edition of Halloween Horror Nights) wouldn't say exactly. Gray did reveal that " … We're excited to bring SAW back to (Universal Studios Florida) and to take fans even deeper into the mind of Jigsaw."
And just so you know: SAW won't be the only film or television-based IP which will then be used as the jumping-off point for a maze at this year's Halloween Horror Nights. Universal Parks & Resorts has previously revealed that Stanley Kubrick's The Shining, FX's acclaimed TV series American Horror Story as well as Starz' Ash vs. Evil Dead will all serve as the inspiration for haunted houses at the 2017 event.
Speaking of which: Both the Orlando & Halloween editions of Universal Studios' Halloween Horror Nights will be presented on selected nights from September 15th through November 4th.
This post was published on the now-closed HuffPost Contributor platform. Contributors control their own work and posted freely to our site. If you need to flag this entry as abusive,
send us an email
.