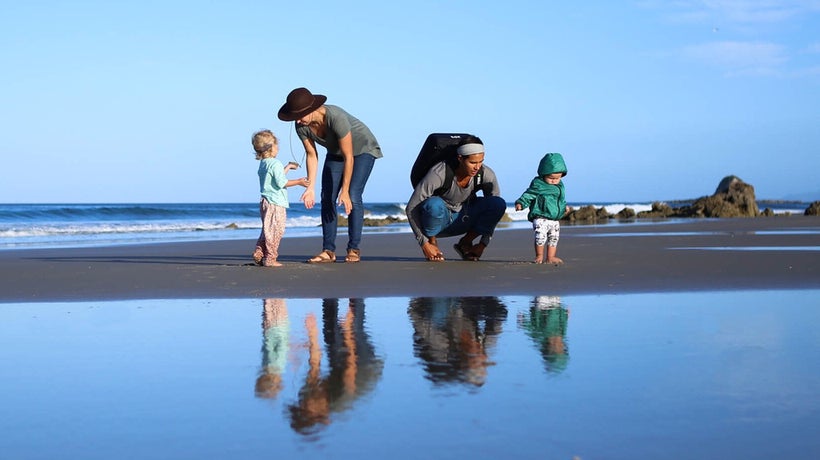 While I am optimistic about business, often I am careful when it comes to donating money. Every day I read about a lot of charity pitches online... and when we live in a world where so many need so much - I'm never too sure where the money will end up (or if it will really land in the lap of the people needing it the most).

Then I read about the latest school-building/anti-human trafficking project from Garrett and Jessica Gee and their two small children, known as The Bucket List Family, on Instagram and Facebook. Their effort and story moved me to help them make a difference with a donation through effect.org. Surprisingly, the Gees personally reached out to thank me. Once again I was moved, this time to write about this valiant effort.

From Internet Millionaires to Humanitarian Global Travelers

To understand their quest, you should know a little background about the Gees from Utah.

They sold an app Garrett developed for $54 million. But, they are so NOT millionaires blowing the money on an endless vacation or a lavish lifestyle. 

Instead, in August of 2015, they banked that windfall to use it for humanitarian and service projects, sold everything they owned, and decided to travel the globe with their two small children to live a life of "minimalistic frugality," according to Garrett.

That was inspiring to me, but it was only the beginning. Garrett went on to describe their non-vacation as, "...a different way of life that places priority in experiences, education, and culture over material things, money, and comfort." And The Bucket List Family found a major way to give back.

Opening a School to Help Fight Human Trafficking

As part of their journey, they made a special stop in Nepal to work with effect.org to fight human trafficking.

They learned that education is the number one way to prevent girls from being trafficked and sold into prostitution. Schools not only give young women a place of safety, but they also provide the education, confidence, and skills necessary to break the poverty cycle.

This is what we should be talking about in today's news. This is a huge issue... a huge issue that needs our help - and the Gees are setting out to help stop this never-ending cycle of exploited children.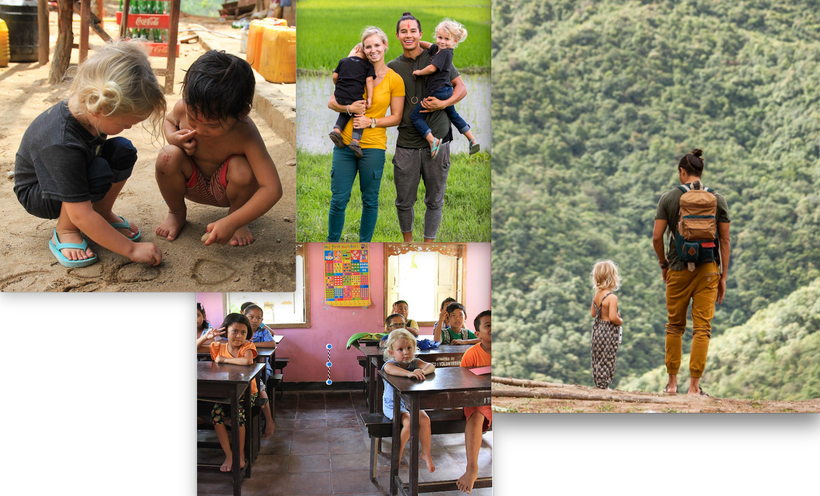 What the Gees Are Doing...and How You Can Help

They recently joined the Safe in School campaign. The Gee's goal is to raise $50,000 to fund an entire school in India, where the program started. If they reach that goal, the school will be able to provide education for hundreds and change the lives of many children.

I hope you will join me in helping this valiant effort and check out this movement on effect.org. And please ― don't think this is just another one of those efforts where someone is asking you for money and you roll your eyes because it's just another thing wrong with this world. This is reality, folks. Tough, tough reality... and that is why we need to bring awareness to this issue so we can come together and create more peace in the world.

You can also help even if you can't donate. Simply share this page on Facebook, Instagram and Twitter. As the world becomes more informed about the issue through social media, we all can become closer to preventing this horrible, life-threatening problem.

And, let's address one more thing...

I was reading the comments on their post when they first announced their partnership with Effect.org (here's the initial post and here's their explanation for those of you that need it). Some of you were awfully confused so let's clear that up now... just because they are now in a place in their life (after much hard work) where they are very fortunate - doesn't mean they deserve criticism for asking for help from the public in building this school. This tragic topic of human trafficking is everyone's problem (not just theirs) - let's all do our part, shall we? 

Growing up in North Dakota I was far from wealthy, but my life was filled with happiness, support, and safety. It breaks my heart that these children need our help to get the education they need to stay safe. 

How can any civilized person ever forget these exploited, at-risk children?

Keep in mind this unforgettable Margaret Meade quote: "Never doubt that a small group of thoughtful, committed citizens can change the world; indeed, it's the only thing that ever has." 

If I can leave you with anything - it's this video below. I hope your heart expands as much as mine did when I first watched it...
This post was published on the now-closed HuffPost Contributor platform. Contributors control their own work and posted freely to our site. If you need to flag this entry as abusive,
send us an email
.