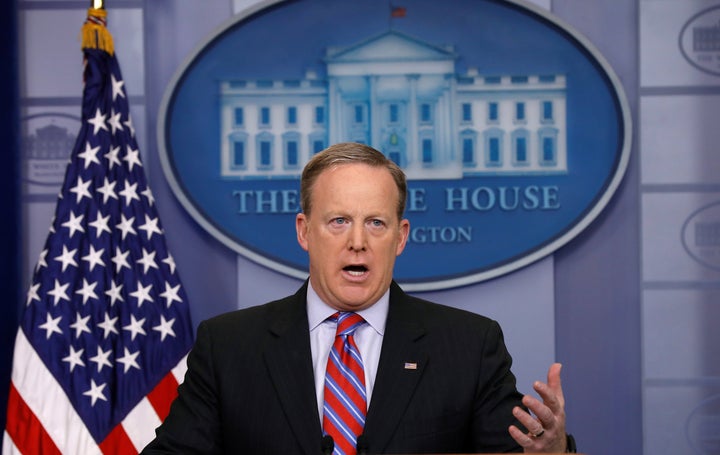 On Monday, the White House once again had to walk back a key point of President Trump's completely unsubstantiated allegation that former President Obama wiretapped his phones in Trump Tower during the 2016 election.
White House Press Secretary Sean Spicer said that President Trump wasn't actually referring to wiretapping, even though he clearly said "wiretapping" in several tweets. During the press briefing, Spicer tried to explain that the president didn't really mean "wiretapping" when he said it because it was in quotes.
So apparently, any word in quotes shouldn't be taken seriously even though the president's tweets clearly stated that he believes Obama wiretapped him. Even if he meant "wiretapping" as "general surveillance," he still has no evidence of it happening.