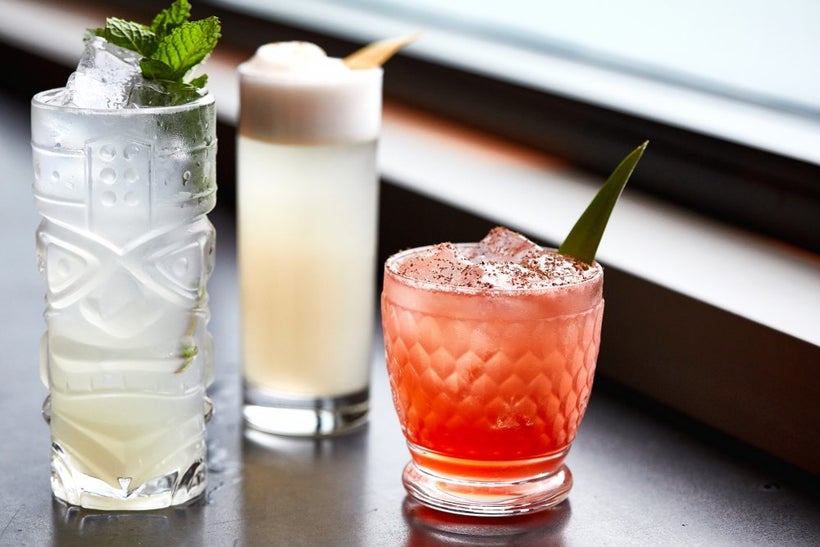 Bohemian, hipster, avant-garde: while it's hard to place this eclectic city's ever-evolving reputation, it's at least safe to say Seattle will never be considered uptight or boring. Every month, it seems, Washington's trendiest city takes us by surprise with new restaurant concepts, exciting events, and more. If you haven't visited the Emerald City in a while, you'll find a skyline punctuated by skyscrapers and cranes adding new high-rise buildings as it continues to expand. Now is definitely the time to visit Seattle, and here are five new things to check out while in town:
Outlier at the Hotel Monaco
When the Outlier Restaurant opened its doors in March this year, it made way for a scarce amenity in Seattle's financial district: out back patio space with fire pits. With plates designed to share, and seasonal fare inspired by market fresh ingredients, the menu at Outlier Restaurant is as much global as it is local. You'll encounter cocktails with fresh-pressed juices as well as dishes like beet-cured wild salmon, potato pierogies, and other delicacies. Don't miss happy hour Monday through Friday from 2 - 6 p.m.
The restaurant also forms part of Kimpton's new Hotel Monaco, in case you're in search of boutique accommodation that is also centrally located.
Outlier: 1101 4th Avenue Seattle WA 98101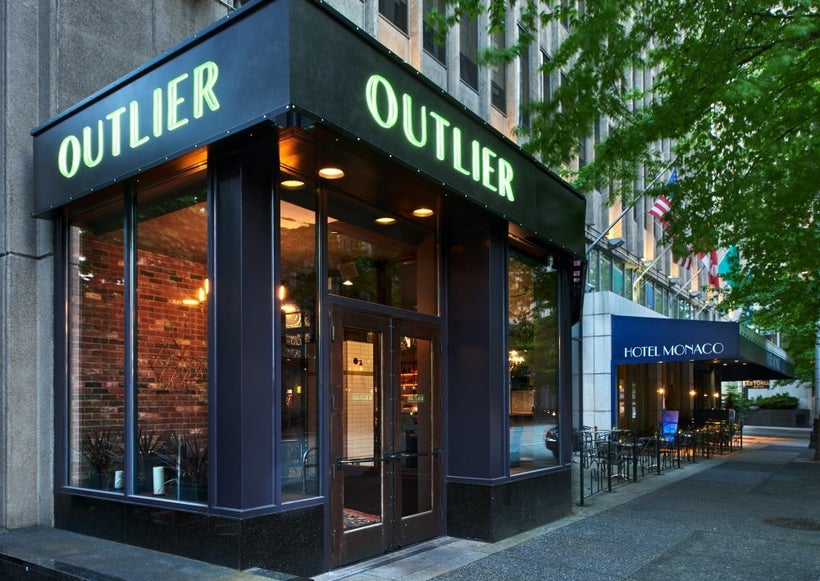 The Nest at Thompson Seattle
Perched atop the new Thompson Hotel on Stewart Street, The Nest lounge and rooftop bar is such an exclusive scene you'd imagine no one could get in. Make it past the bouncer downstairs, though, and you'll find yourself among a packed outdoor patio with expansive views of Elliot Bay. Grab yourself a craft cocktail or a chilled glass of sauvignon blanc, then squeeze through the crowds lining the glass railing to secure a prime spot for sunset photos. For those new to Seattle, just remember it doesn't get dark until nearly 10 p.m this time of year, so there's plenty of time for happy hour at an other water hole before.
The Nest: 110 Stewart Street, Rooftop, Seattle WA 98101
Yayoi Kusama at Seattle Art Museum
Now until September 10, feast your eyes on the curious works of artist Yayoi Kusama at Seattle Art Museum. Playful and interactive, the exhibit features a series of infinity mirror rooms, each fashioned with curious structures like large balloons and LED lights. Visitors enter the rooms in small groups, and with the doors closed, enjoy the experience of standing in a Wonderland-esque environment for a few marvelous seconds.
Also imaginative, the Obliteration Room turns visitors into artists: upon entering the exhibit, each guest receives an assortment of multicolored dot stickers to adhere to the surface of an all-white staged living room. The unique experience is fun and imaginative; where else could you possibly get to participate in the works of art in a museum instead of simply taking them in as a spectator?
Seattle Art Museum: 1300 First Avenue Seattle Washington 98101; tickets for the exhibit are on sale at the museum for same-day entry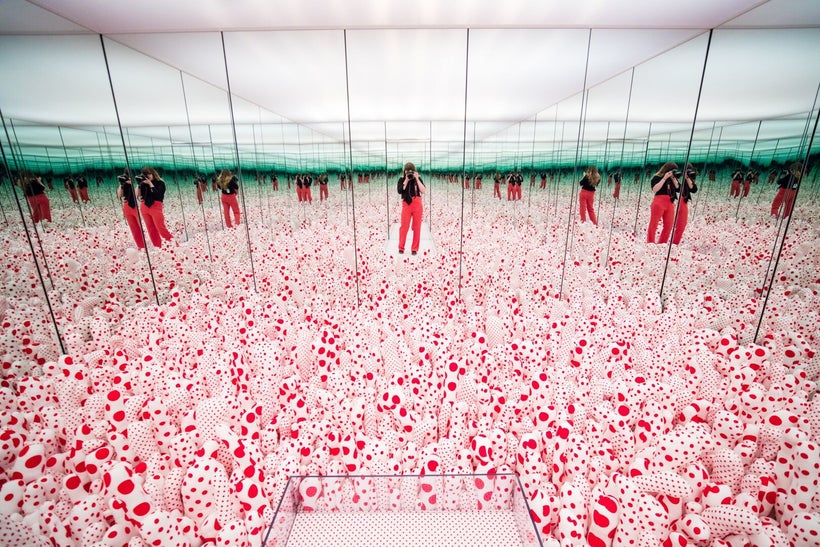 Pike Place Market Expansion
In June, Pike Place Market opened a new outdoor corridor facing the Puget Sound that makes more room for local farmers and craftsmen to sell products and produce. MarketFront is the first expansion in the market's 40 year history, and also includes a viewing deck to take in panoramic views of the Olympic Mountains and Mount Rainier. In August, the Pike Place Market turns 110 years old and to celebrate it will host a variety of events including concerts and dinners.
Ask anyone familiar with Seattle, and they'd suggest you give the Belltown neighborhood the wide birth: on its way to becoming cool, it's gone through quite a few failed revivals. This year with a slew of new bar openings, something in this hood is brewing and it could start with whiskey and ends with sours (if that's your go-to). Screwdriver on First Avenue will satisfy your sudden need for jukebox jams over a Campari cocktails, while Neon Boots is the perfect dive bar to close out the night. Looking for something even more eclectic? Don't miss Jupiter Bar (opening soon), housed inside a former jewelry manufacturing warehouse and the new tiki-themed spot Navy Strength.
This post was published on the now-closed HuffPost Contributor platform. Contributors control their own work and posted freely to our site. If you need to flag this entry as abusive,
send us an email
.