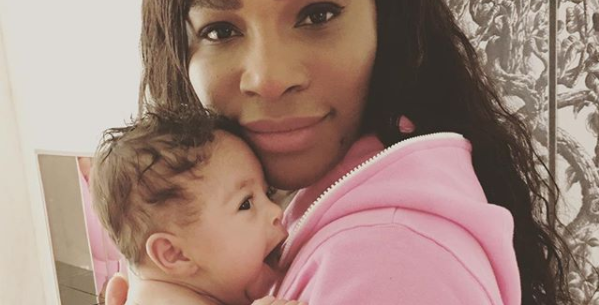 Sometimes motherhood can be a tough racket.
Serena Williams on Sunday reach out on Instagram for help to ease her 3-month-old daughter's teething discomfort ― and the tennis star's own stress.
She listed some of the remedies she's tried for Alexis Olympia but to no avail.
"It's breaking my heart," Williams wrote.
Among the recommendations offered to Williams ― who sits on the board of advisers to Oath, HuffPost's parent company ― were "baby Motrin" and "wrapping a clove of garlic in a sterile gauze and rub it on the baby's gums 2 times a day."
The Mayo Clinic advises rubbing your baby's gums with a clean finger or applying a cold washcloth to the gums, and drying the drool to prevent skin irritation. And if the child is "especially cranky," Tylenol or children's Motrin "might help."
But avoid medications that contain benzocaine.
Don't worry, champ, you got this!
BEFORE YOU GO