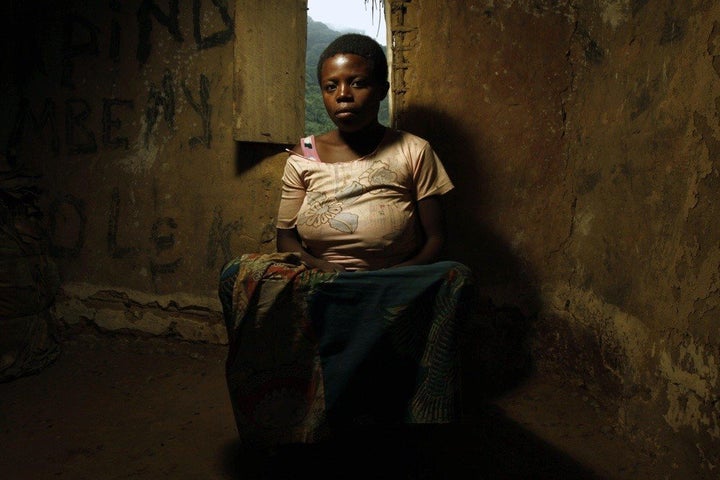 When we think of countries like Rwanda, Honduras and Yemen, we know there are many vulnerable, poor and marginalized communities. But if we can put a name or face to some of the people who live in these communities, that vulnerability quickly ceases to be an abstract.
Mohammed from Yemen, for example, dropped out of school at age 10. As one of 11 children, his parents could no longer afford to pay for school supplies and uniforms. Instead, he began helping his father with back-breaking work on their farm, until he met a community outreach volunteer who told them about a program, ACCESS-Plus, that would help him complete his education. After meeting with staff of the program and receiving access to support services, Mohammed's father agreed to have him re-enroll.
Mohammed is just one of the thousands of child laborers in Yemen; children who are forced to work long days and have no access to education. While there are no definitive numbers, a 2006 survey by the Ministry of Public Health and Population found that 22 percent of Yemeni children were involved in some form of child labor. CHF International, with funding from the Department of Labor, also published a baseline study in 2009 and found that more than 10 percent of the boys in the sample, based on areas where exploitative child labor practices were known to occur, were working by age nine and the number quickly surged to 20 percent by 12 -- before jumping to nearly 40 percent for boys 13 years old.
Meanwhile, in Rwanda, 20-year-old Deborah attended summer camp for the first time last year. Deborah was one of the more than 12,000 vulnerable youth who participated in the USAID/Higa Ubeho or "Be Determined to Live" program last year, which supports 72,000 Rwandan families facing health and economic challenges. Debora is looking forward to participating in this year's camp in August.
But while young people in the U.S. are attending camps to boost social and educational skills, Rwandan youths are learning about HIV and AIDS, how to overcome stigma and how to plan for a future. Many of the attendees are already heads of households and income earners. This year, 15,000 young Rwandans are planning to attend summer camps in 26 locations.
Health education and HIV prevention are also critical issues in Honduras, a country that has the highest incidence of HIV/AIDS in Central America, with over 60 percent of reported cases, but only 17 percent of the region's population. Shantal, 21, is a transgender educator and works for Kukulcán, a Gay, Lesbian, Bisexual and Transgender (GLBT) association and one of CHF's local partners in Honduras. Having been a victim of prejudice herself, she says that sexual orientation and appearance hinder the chances of many transgendered to get a job or even complete their studies. As a result, many end up as sex workers, making this population especially vulnerable to sexually transmitted diseases, including HIV/AIDS. With funding from the Global Fund, and together with our local partners, CHF has worked since 2008 to reduce the impact and stigma associated with HIV and AIDS in Honduras. You can read more about Kukulcán here.
Even among vulnerable communities one can find groups that seem to be the most vulnerable of all. People whose voices are ignored, but whose needs are great: the children in Yemen, pulled out of school to help support their poor families; the youth of Rwanda, left orphaned due to AIDS or genocide; or the GLBT community in Honduras, marginalized and denied access to health services and information. By helping these communities find their voices and define their priorities, I am convinced that we can and indeed will build a better world, by empowering them and building their capacities, so that one day they will not be as vulnerable.