Seth Rogen announced via Twitter on Friday that he'd be withdrawing from his SiriusXM press tour because he won't "appear on the same service that has decided to support Steve Bannon."
"I was supposed to do a press tour on @SIRIUSXM on teusday [sic] but I'm no longer doing it because I can't bring myself to appear on the same service that has decided to support Steve Bannon," the actor said via Twitter. "Apologies to the shows I had to cancel. And fuck Steve Bannon."
It came to light on Tuesday that Steve Bannon, a former chief strategist to President Donald Trump, had returned to being a regular host on "Breitbart News Daily" on SiriusXM's "Patriot" channel, a job he'd had prior to his White House days.
The three-hour show is co-hosted with Breitbart News Editor-in-Chief Alex Marlow.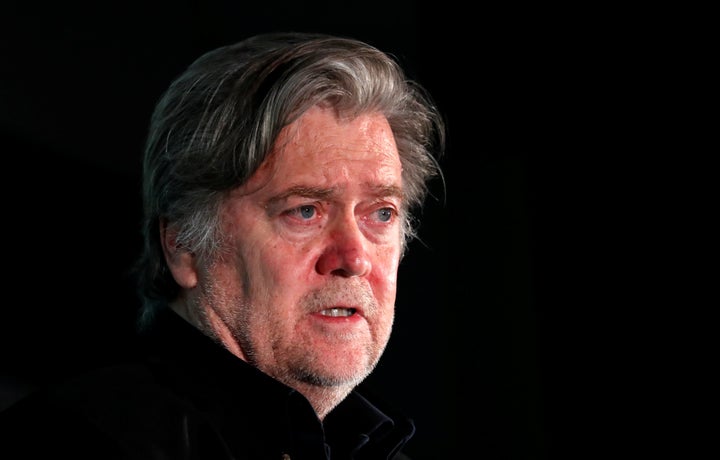 Rogen, currently touting his latest film "The Disaster Artist," has been an outspoken critic of the president.
SiriusXM issued a statement in response to Rogen's comments.
"Since its inception, SiriusXM has promised to deliver a diversity of opinions and viewpoints, from conservative to progressive to everything in between," said spokesman Patrick Reilly.
"SiriusXM takes no political position of our own across our more than 175 channels, but we are here to provide an open forum no matter where listeners stand on the political spectrum," Reilly said. "Free speech is vitally important. We ardently believe that by allowing a virtually unlimited platform of viewpoints, we are doing our best to uphold that core value."
BEFORE YOU GO
PHOTO GALLERY
Seth Rogen Halloween Costume