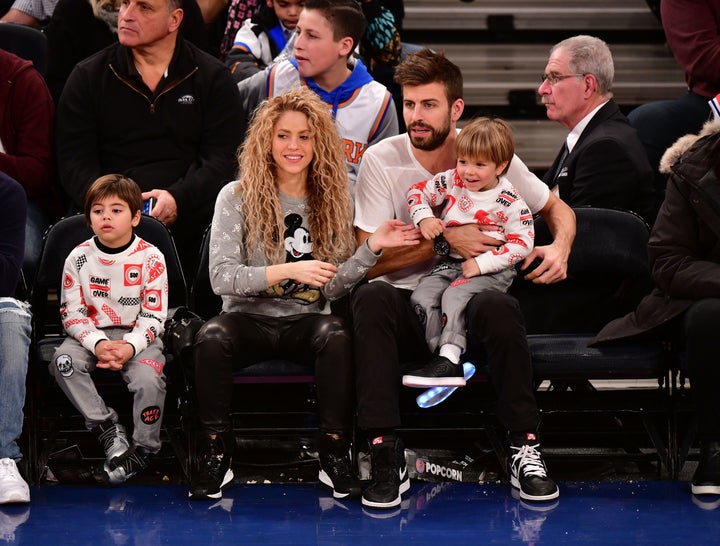 Shakira has officially delayed her world tour until June, following a vocal cord injury she sustained during rehearsals in October. 
The 40-year-old Colombian superstar made the announcement about her El Dorado World Tour via a letter posted on her social media accounts Wednesday morning.
"Though I very much hoped my vocal cords would recover in time to pick the tour back up in January, and after exploring many options to that effect, I have accepted that this is an injury that simply needs more time and care to heal," Shakira wrote in the message. 
"I feel for all of you who planned ahead to come to these shows and who have been so patient as I took the time needed to figure out the best course of action with my doctors," she added, saying tour dates for Europe, the U.S. and Latin America would be announced soon.
The tour ― Shakira's first in more than six years ― was scheduled to begin on Nov. 8 in Cologne, Germany. A day before the first show, the singer posted a message on social media saying she was on doctor-ordered vocal rest after straining her vocal cords during rehearsals.
"These past few days, just before my first concerts, have been some of the hardest in my career," she wrote on Nov. 14. "At the end of July I went for a routine checkup, before starting to design this tour and my doctor confirmed that my vocal cords were in perfect condition."
"Towards the end of October though, in the home stretch of my rehearsals, I felt a strange hoarseness that impeded my singing," she said. "The doctors, upon examination, detected that I had suffered a hemorrhage on my right vocal cord."