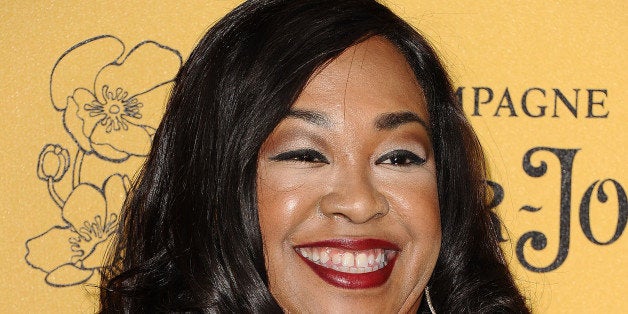 Um, scandal alert: Shonda Rhimes took a subtle shot at Katherine Heigl in a new profile with The Hollywood Reporter.
While commenting on the fact that production runs smoothly on her hit series "Scandal," the showrunner said the following:
"There are no Heigls in this situation," she said, later adding of her collaboration policy, "I don't put up with bullshit or nasty people. I don't have time for it."
The producer also opened up about clashes with ABC network executives back in the early days of "Grey's." Recalling a conflict over a specific storyline, Rhimes said, "I think the term that was used to describe me to my face was, 'If you think you're funny, you're sick.'"
Her relationship to ABC changed after the show debuted to a huge audience, and she is now at the helm of the network's entire Thursday night lineup.
As for Heigl, the star recently responded to reports stating she was hard to work with on the set of her upcoming NBC drama, "State of Affairs."
"I can only say that I certainly don't see myself as being difficult. I would never intend to be difficult," she said. "I think it's important to everybody to conduct themselves professionally and respectfully and kindly. If I have ever disappointed somebody, it was not intentional."
BEFORE YOU GO
PHOTO GALLERY
Katherine Heigl On The Red Carpet