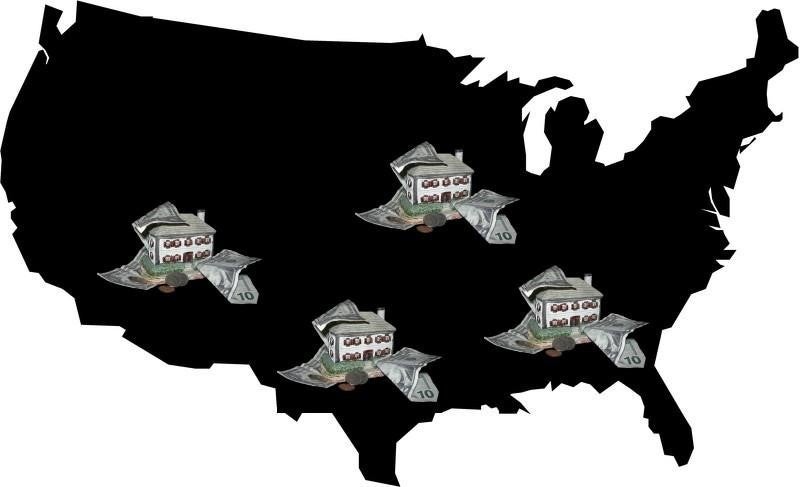 As foreclosures have been declining with the improving housing market, it is getting more difficult to find good rental property deals. Home prices are rising as well, so getting the cash flow we want is tougher too. Generally, rental property investors are having a rough time trying to add properties to their portfolio at desired ROI targets.
The question many are asking themselves in today's markets is "should I invest out of the area, even out of state?" Many began their real estate rental investing with the mantra that you want to stay in the market where you live in order to keep an eye on their properties. Buying rental homes hundreds or thousands of miles away is a big decision.
Let's analyze the situation and see if we can pull together enough information for a profitable business expansion strategy. First, if you're wanting to add to your portfolio, you may already have several properties locally. If so, you're closing in on a decision about hiring professional management to make better use of your time. Or, maybe you're just tired of landlording and you've always added some management cost into your operating budget anyway.
If professional management is in your plan anyway, or if you're already hiring out, then this whole discussion jumps to the next level. It's true that you may not be getting property visits or inspections as a part of their management fees. Sure, when the property rolls tenants, there is a need for management presence and inspection, but you may only be getting that service and an occasional drive-by currently.
Once you acquire out of area or out of state properties, you must use professional management. If the deals you can get are good enough to attract you to an area, then it's probable that you can add in management expense to cover requiring a minimum number of entry inspections each year. These can be a couple of visits to change smoke detector batteries, etc. Be honest with yourself; would you be doing more visits with entry if the home were in your area?
When you're negotiating management costs, have them take smart phone photos and email/text them to you on their visits. It's just like you're there with them. These visits and photos working with repair invoices and turnover inspections should be more than enough oversight of your investments.
When you think about it, there is much more to think about when you approach how you're going to do your due diligence and initial property inspection, selection and closing transaction. Your acquisition costs should include at least one set of trip expenses.
All of that considered, it should be a really good deal to justify the investment. The fact is that there are areas where these excellent ROI deals are present. As online research can accomplish most of the initial due diligence, more investors are spreading their wings and going remote these days.
Enjoy this wisdom and have a great week!
This post was published on the now-closed HuffPost Contributor platform. Contributors control their own work and posted freely to our site. If you need to flag this entry as abusive,
send us an email
.