Fingers crossed Taylor Swift has her Google Alerts muted, because Katy Perry has spoken out on their feud once again. 
Speaking on Australia's "Today" show, Perry made it clear that there's no bad blood between the two singers anymore, revealing that even when their friendship was non-existent, she still cared for Swift. 
"I love her. I always have," Perry said. "We've had our differences but I just continue to say, 'God bless her on her journey.'"
The "Witness" singer extended the proverbial olive branch to Swift during her seemingly never-ending press tour, forgiving and apologizing to the pop star in a separate interview with Arianna Huffington. (Huffington, this website's namesake, left her post as editor-in-chief in 2016.)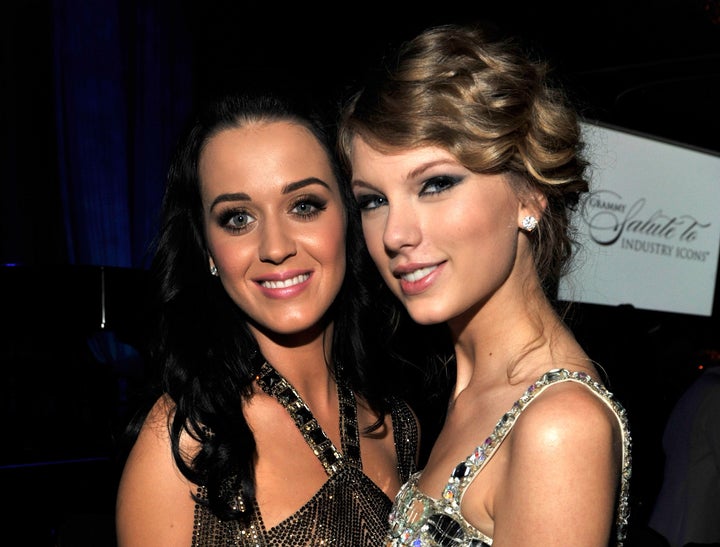 "I am ready to let it go," Perry said. "I forgive her and I'm sorry for anything I ever did, and I hope the same from her. ... I love her, and I want the best for her. And I think she's a fantastic songwriter, and I think that if we, both her and I, can be representatives of strong women that come together despite their differences, I think the whole world is going to go like, 'Yeah, well we can do this.'"
Swift has yet to publicly acknowledge Perry's recent comments, making the apology tour a one-way conversation. The last time the "1989" singer addressed their feud was in a 2014 interview with Rolling Stone, in which she accused Perry of "sabotaging" her world tour without explicitly naming her. 
Meanwhile, Perry is currently filming the music video for "Swish Swish," the rumored response to Swift's diss track "Bad Blood."
Perry has apparently recruited her own celebrity squad to participate in the video, including Gaten Matarazzo from "Stranger Things" and Hafþór Júlíus Björnsson, aka the Mountain on "Game of Thrones."
Maybe Swift will make a cameo, and we can all finally move on. 
BEFORE YOU GO
PHOTO GALLERY
Katy Perry's Hair Colors Through The Years