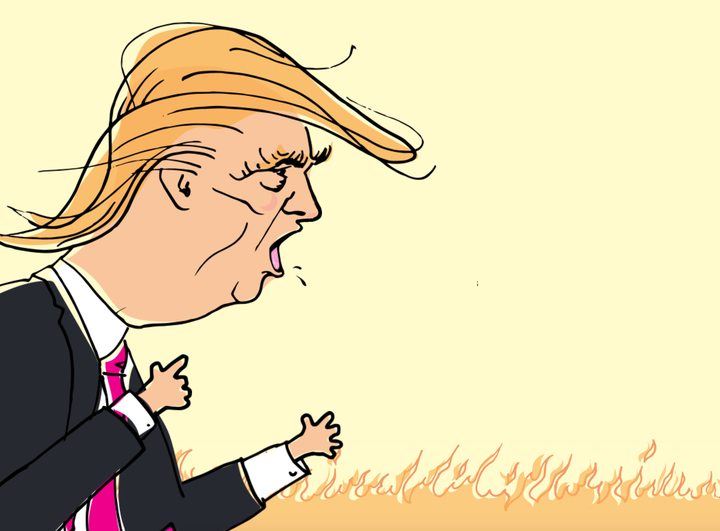 Fact-checking presidential candidates has become the game behind the game in 2016.
Serial liar and exaggerator Donald Trump has made covering this election an Olympic sport. Every Trump speech contains so many misleading statements and outright lies that it's difficult to find the time to check the validity.
Website LiarLiarTrumpOnFire.com created a very appropriate way to tally some of Donald's more egregious untruths. As you scroll through the debunked fibs perpetrated by the Republican presidential nominee, Trump-nocchio's nose grows and grows ...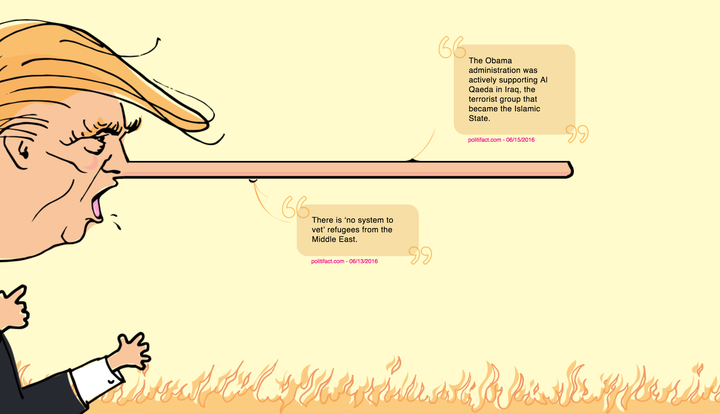 Warning: his nose gets quite large, and by the end, you will probably have been lied to enough to fill quite a few presidential elections.
Liar Liar Trump On Fire was created by freelance creative director Peter Cortez in collaboration with digital production company 14Four and editorial post-production company PS260.
BEFORE YOU GO
PHOTO GALLERY
The Internet Is Dragging Donald Trump After That Horrific Debate