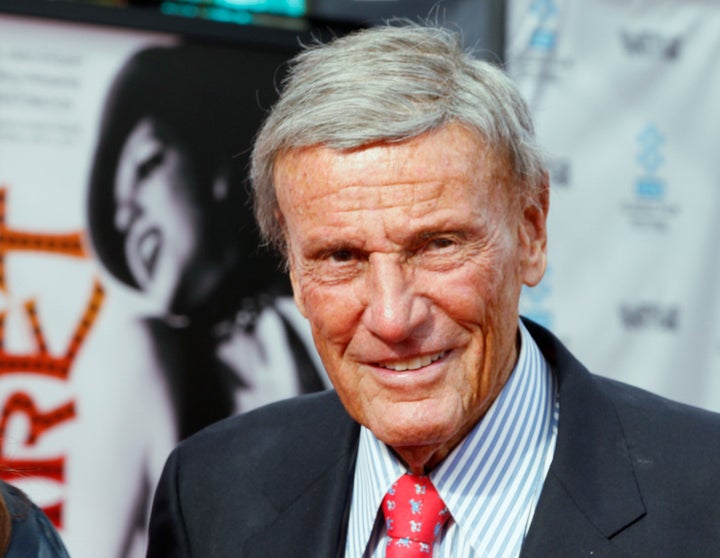 Actor Richard Anderson, best known for his role as Oscar Goldman on the 1970s shows "The Six Million Dollar Man" and "The Bionic Woman," died Thursday, according to his family. He was 91.
Anderson's acting career, which spanned nearly seven decades, started when legendary actor Cary Grant took him under his wing. After that, Anderson became an MGM contract player, appearing in movies like the influential sci fi film "Forbidden Planet."
Anderson said his career really took after he worked with Stanley Kubrick on the 1957 anti-war classic "Paths Of Glory."
Anderson is most famous for his role as a government agent who assigned risky missions on "The Six Million Dollar Man," and "The Bionic Woman," two hit sci fi series that aired on ABC during the 1970s.
When "The Bionic Woman" moved to NBC for the 1977-78 season, Anderson became the first actor to play the same role on two shows running on separate networks.
Anderson's character got a pop culture tribute of sorts in the 2005 comedy, "The 40-Year-Old Virgin," when Steve Carell's character mentions owning an Oscar Goldman action figure.
"I met Richard in 1967 when he first guest starred on The Big Valley — we worked together on five episodes. In 1974, he joined me as my boss, Oscar Goldman, in The Six Million Dollar Man. Richard became a dear and loyal friend, and I have never met a man like him. I called him 'Old Money.' His always stylish attire, his class, calmness and knowledge never faltered in his 91 years. He loved his daughters, tennis and his work as an actor. He was still the sweet, charming man when I spoke to him a few weeks ago. I will miss you, my friend."
Lindsay Wagner, who played Jamie Sommers on "The Bionic Woman," told reporters:
"I can't begin to say how much I have always admired and have been grateful for the elegance and loving friendship I was blessed to have with Richard Anderson. He will be greatly missed."
BEFORE YOU GO
PHOTO GALLERY
Entertainers We've Lost In 2017