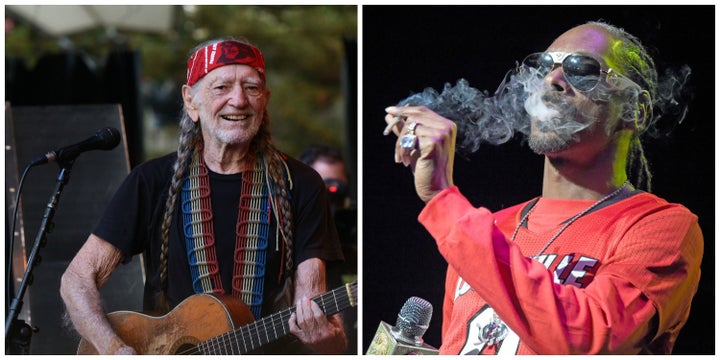 On Tuesday, Willie Nelson shared what his friend Snoop Dogg got him for Christmas on Twitter:
Their friendship isn't new. Snoop told an audience at South by Southwest in 2015 how the two musicians hit it off when they collaborated on the 2008 song "My Medicine."
The 45-year-old rapper and the 83-year-old country icon also once hung out in Amsterdam while both were on tour. Snoop told Jimmy Fallon in 2015 that they were spending time in Nelson's hotel room, playing dominoes and "enjoying life," when they "developed a hunger."
So the pair headed to one of their favorite restaurants, KFC.
"We pull up in the drive thru," Snoop told the late-night host. "And we're ordering the chicken, they give it to us, and when they give it to us, they hand us the big bucket. We take the top off, and we both put our hands in at the same time, and we grab the same piece of chicken at the same damn time. And I say, 'You know what, Willie, that's yours, go on take that, dog.'"
BEFORE YOU GO
PHOTO GALLERY
The Most Influential Marijuana Users