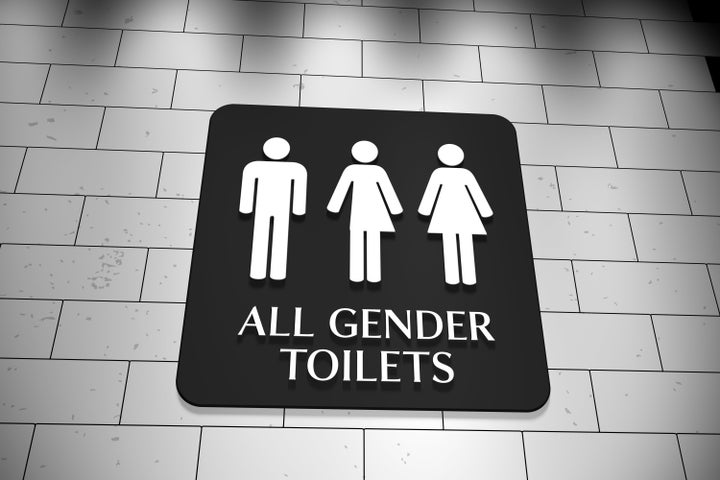 In a major win in the fight to protect transgender children, South Dakota Gov. Dennis Daugaard (R) on Tuesday vetoed legislation that would have outlawed transgender students in public schools from using the restrooms and locker rooms corresponding with their gender identities.
The bill, which passed the state Senate last month, marked the first time that American lawmakers voted to force children to choose between school facilities based on the "physical condition of being male or female as determined by a person's chromosomes and anatomy as identified at birth."
Daugaard's veto comes as something of a surprise. He previously said that the bill seemed like a good idea and that he didn't plan to meet with any transgender people before deciding whether to sign it.
But in a message accompanying his veto, Daugaard said that the bill didn't address any pressing issues facing South Dakota and that it infringed on local control.
"If and when these rare situations arise, I believe local school officials are best positioned to address them," he wrote. "Instead of encouraging local solutions, this bill broadly regulates in a manner that invites conflict and litigation, diverting energy and resources from the education of the children of this state."
While Daugaard's message did not directly speak out against transphobia, civil rights groups still applauded the victory. 
"There was no place for discrimination in South Dakota when this bill was initially proposed by a handful of legislators, and today the governor confirmed unequivocally that discrimination has no place in our future," said Heather Smith, executive director of the American Civil Liberties Union of South Dakota, in a statement sent to The Huffington Post.
In urging the governor not to sign the bill, activists had argued that it would violate transgender students' rights under Title IX, which prohibits federally funded education programs and activities from discriminating against students on the basis of sex.
"Using state law to force schools to perform gender checks on students who need to use the bathroom -- and then separate out transgender students from their peers -- is not only dangerous and wrong; it is a violation of federal law," Kris Hayashi, executive director of the Transgender Law Center, said Tuesday. "We are deeply appreciative of the Governor's thoughtful decision and of the tireless work of local advocates to stop this harmful legislation from becoming law."
BEFORE YOU GO
PHOTO GALLERY
Iconic Transgender Moments