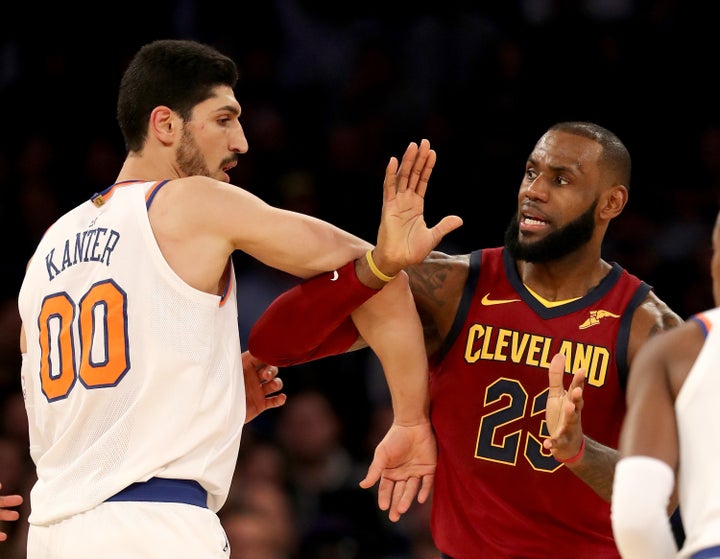 A longtime sportswriter might want to rethink his online commentary.
"Imagine him being scared of a n***** who breathes the same air as him," wrote Vecsey, who is white.
When one of many Twitter users confronted Vecsey on his racially charged tweet, the basketball analyst didn't back down.
And again, a Twitter user objected in a civil manner. And again, Vecsey seemed to take offense.
That prompted another to chime in.
"So white people can't quote rap lyrics?!?!" Vecsey wrote at one point. 
Um, no, we wouldn't recommend it in this instance, even with the asterisks.
"For white people, I think the experience of being a hip-hop fan and not being able to use the word 'nigga' will be very insightful," Ta-Nehisi Coates, author of We Were Eight Years In Power, said recently.  "This will give you just a little peek into the world of what it means to be black. Because to be black is to walk through the world and watch people doing things that you cannot do."
BEFORE YOU GO
PHOTO GALLERY
LeBron James 'Equality' Footwear