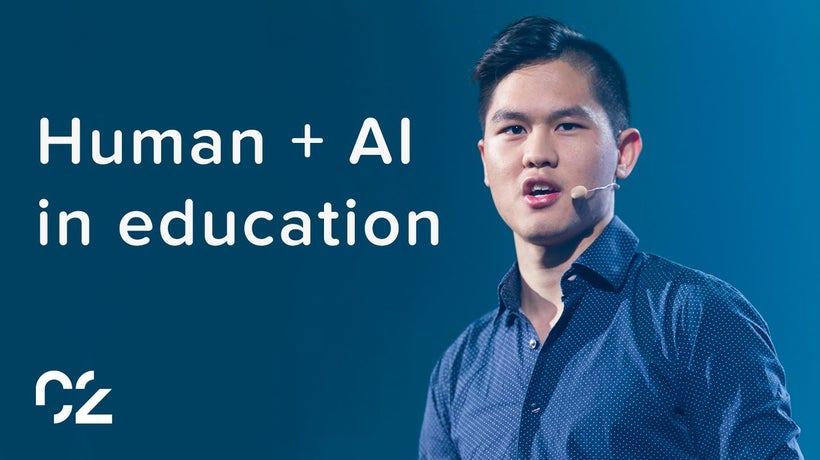 William Zhou is the CEO of Chalk.com, a productivity suite for K-12 teachers that removes the repetitive work associated with teaching while simultaneously surfacing insights about the classroom and students.
Born into a family where his grandparents wrote software for Maoist-era missile guidance systems, William has been exposed to computers since an early age. His first introduction to programming came with a Lego Mindstorm kit in the third grade where he led a team to build a self driving car that would navigate around pylons. At the age of 10, William's parents dropped everything and immigrated to Canada from China. The reason was always for a better future through better education. Although disheartened with leaving his friends in Asia, William adjusted to the schooling and blossomed in the North American system, founding his first company in high school. He launched an Internet business in 2010, which he sold at the age of 18. After graduation, William realized his own high school teachers were struggling with an overwhelming amount of work. They were dealing with menial logistical problems that took time away from teaching. Combining his passion of education and entrepreneurship, he founded Chalk.com.
"The current education system is built for the industrial era. You may have heard of the factory model where each student is divided into their age group and information is disseminated downwards at the exact same pace. It worked for the era, but now, how do we adapt education to today's knowledge-based economy? Every school system is thinking about this problem. They all know the solution is to personalize education. With personalization, we can tailor education to the needs and interests of each student. Due to recent developments in technology, this idea is becoming reality." - William Zhou
William spoke more about how data driven instruction enables an entirely new way of teaching. I learned that educators are having a very tough time keeping track of the students who are being left behind. But using mass quantities of data, Chalk.com can take the weight off of educators' shoulders by determing which students are struggling with certain concepts, and vice versa. The company keeps track of the learning styles and interests of the students to enable the delivery of several lessons tailored to different groups of students so that everyone can learn at their own pace.
"The beautiful thing about this is that Chalk.com is a stepping stone to this form of education. Teachers are entering this data into Chalk.com to use with their existing workflow, but with that information we're able to help teachers with their differentiation of instruction. Chalk.com isn't so much a tool as it is a personal assistant for every teacher."
I asked William to describe a typical day in the life of a prospering entrepreneur.
"There is no typical day, and it never gets boring," he responded. "Part of being in a startup means that you'll have to wear many hats. Some days, I'm working with our engineering team on product direction. Other days, I'm meeting teachers and pitching to administrators." William even admitted that he's become a regular traveler between Canada and the U.S. "Every day is different and that's part of why I'm an entrepreneur."
Like all other entrepreneurs, William faced his fair share of adversity. Education is a notoriously difficult market to build a business in. Many shy away due to the bureaucracy and politics that are ubiquitous in the industry. At first, Chalk.com sold software directly to teachers. But this led them nowhere. They ended the first year of business with a few thousand dollars and less than 100 teachers who actually paid for the product. "Things were looking bleak," William noted. However, at the end of the first year, he received a phone call from a Texas school district. They wanted to buy 72 licenses. Despite having no knowledge of how to conduct distract sales, William and his team hurriedly created everything just in time to make the sale. That deal had doubled their earnings in just 24 hours. After talking to the school district about why they had purchased, the company switched to a land and expand business strategy (Usually abbreviated as L&E) so that they could hook clients in with a lower price to build trust. Once this occurs, Chalk.com offers their premium piece.
A year later, Chalk.com would have a revenue increase of 3000%.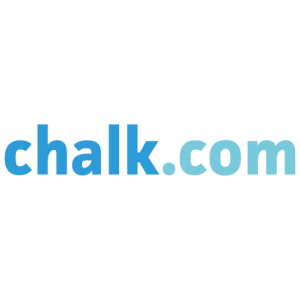 What would you have done differently?
"Seek to get out of your comfort zone earlier. During my first two years of my startup, I worked mainly heads down on building the product with my co-founders. I was in my comfort zone and I chipped away at the project. Today, my role has changed. I am now the public face for Chalk.com. It's where I can contribute the most. I'm often invited to give talks, to inspire the young, and to sell the story to the investors. Running a company has taught me more about myself than ever."
Do you want to continue as an entrepreneur?
"Once an entrepreneur, always an entrepreneur. In grade 10, I founded a design agency called Design Vetica. The agency grew to over 50 clients ranging from local businesses to US companies to international enterprises. By the end of my high school career, I launched my first software-as-a-service company, Draftboard, to help designers collaborate with their clients. Though I was satisfied with the progress, I decided to sell the company in my first year of university in pursuit of something much bigger – to change education."
What advice do you have for prospective young entrepreneurs?
"I'll skip the "just do it" and "don't be afraid" comments. Startups are hard. Resilience matters. You will go through highs feeling like you're top of the world and lows feeling like you're alone by yourself. It is an emotional roller-coaster that can last years. It's only worth it if you find something you truly care about – something you're passionate about. Otherwise, you may just end up crashing in this emotional roller-coaster. With that, I wish you the best of luck in your venture!"
Thank you to William Zhou, CEO of Chalk.com, for taking the time to speak with me. I wish him all the best in his future endeavors!
Check out my other posts in this series:
This post was published on the now-closed HuffPost Contributor platform. Contributors control their own work and posted freely to our site. If you need to flag this entry as abusive,
send us an email
.