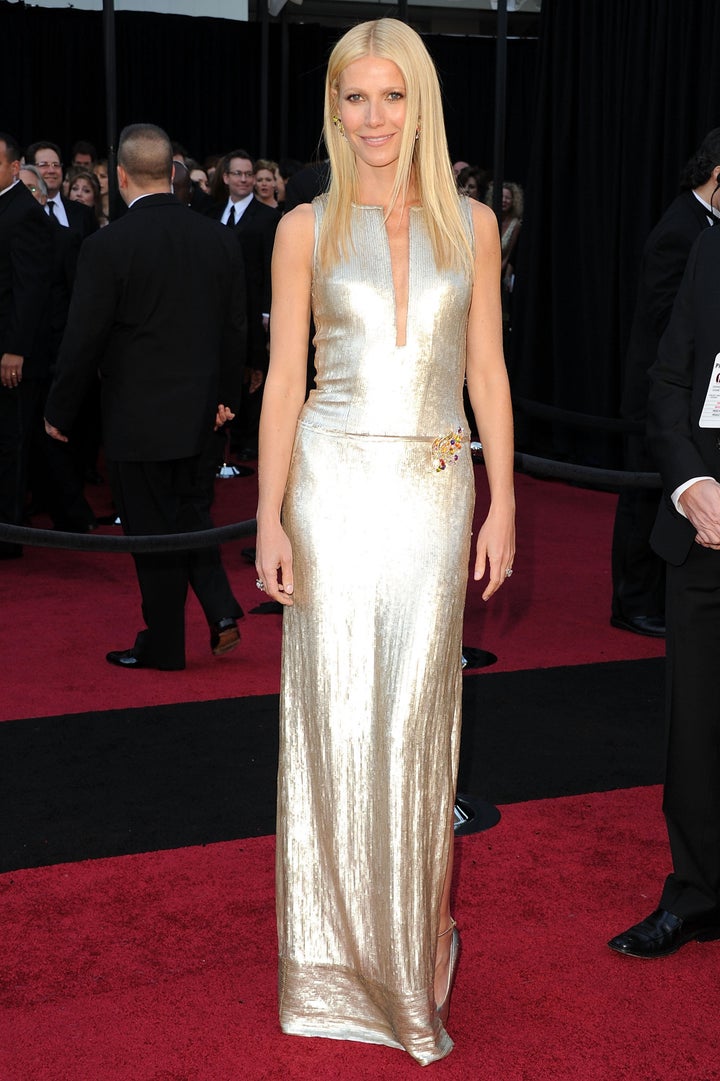 Happy St. Patrick's Day! Gwyneth devotes Thursday's GOOP newsletter to her favorite ways to avoid consuming beer and shots while toasting the holiday. She writes:
As it is St Patrick's day today (and Purim on Saturday), we've asked some of our favorite mixologists to share some exciting cocktails, to give us a reprieve on green beer and shots, respectively.

Love,

gp
The first cocktail comes from one of Gwyneth's favorite bars in Nashville, where she gained 20 pounds gorging on fried chicken while filming "Country Strong" last year. Here is the Patterson House's recipe for a Maloney Park Swizzle, "an antiquated favorite":
For one cocktail:

1 oz Matusalem Classico

1 oz Brugal Anejo

3/4 oz Fresh Lime Juice

3/4 oz Simple Syrup

7 drops Angostura Bitters

3 Mint Sprigs + additional for Garnish

Dash Peychaud's Bitters

Build in the glass. Place 3 torn mint sprigs and 7 drops of Angostura Bitters in a Collins glass. Tap lightly with muddler and the pull mint up the sides of the glass. Add liquid. Swizzle briefly. Add crushed ice. Swizzle (move ice around in glass to form nice ice layer on outside of glass). Top with crushed ice. Garnish. Float Peychaud's Bitters.
"I like red wine, but I'll drink white, rose," she said. "Guinness is my favorite beer, I like a dirty vodka martini. I'm just a lush, basically. I'll do whatever."
Find all of her St. Patrick's day cocktail recipes at GOOP.