Stephen Colbert had "Melania Trump" (as played by Laura Benanti) on "The Late Show" Thursday night so she could put a stop to any fake news you might have heard about her recently. 
During her chat with the late-night host, Benanti-as-Trump set the record straight about recent reports that said she didn't want to be first lady. 
"I am very happy to be first lady," she said. "Look at me, being happy."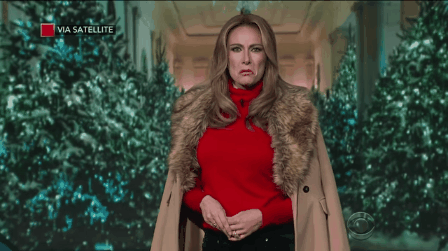 She pointed to the White House Christmas decorations ― which have been widely criticized for being at least a little creepy ― as "more proof of her happiness." 
The faux FLOTUS also mentioned that she had recently seen a beautiful dance performance in the White House.
"There I am, alone on my staircase of happiness, admiring the freedom of movement," Benanti said as the segment cut away to a clip of the real Trump watching ballerinas. "Fly away little birds, fly away."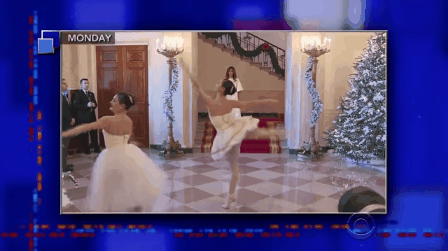 To see the funny segment in its entirety, watch the video above.