The late night host told audiences that he and his team couldn't believe the photo of the first lady wearing a jacket that read, "I REALLY DON'T CARE, DO U?" was real. 
"We checked this so many times because we thought, 'This has to be fake,'" Colbert said, admitting his astonishment to find out the first lady really did wear the jacket.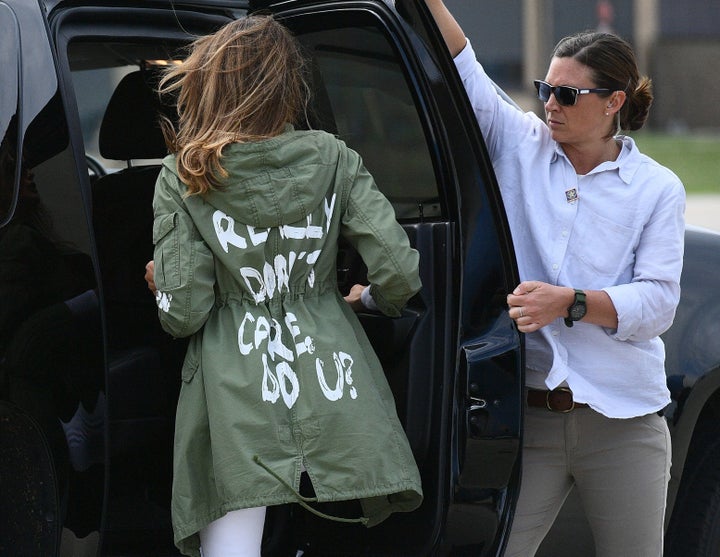 Colbert wondered how the first lady's team settled on that particular piece of outerwear.
Check out the full segment in the video below.