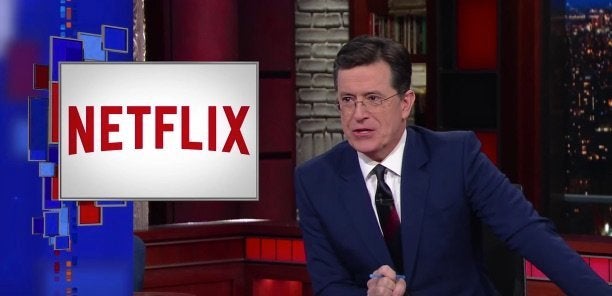 Good news, everyone. There's no need to mindlessly scroll through Netflix for your next movie featuring Kurt Russell in a tank top.
Netflix's secret codes, which we touched upon in previous Netflix hacks posts, are making their way around the Internet again, and Stephen Colbert wants you to take advantage of them.
The codes unlock a variety of Netflix genres that you can access by typing in "http://www.netflix.com/browse/genre/[INSERT]" and inserting the corresponding genre numbers. You can find them on various websites, such as NetflixCodes.me.
But the "Late Show" host says there are even more genres to unlock, and he's here so you never have to miss out on a Russell tank top flick again! 
"The Late Show with Stephen Colbert" airs weeknights at 11:35 p.m. ET on CBS.
PHOTO GALLERY
25 Documentaries You Need To Watch On Netflix Now