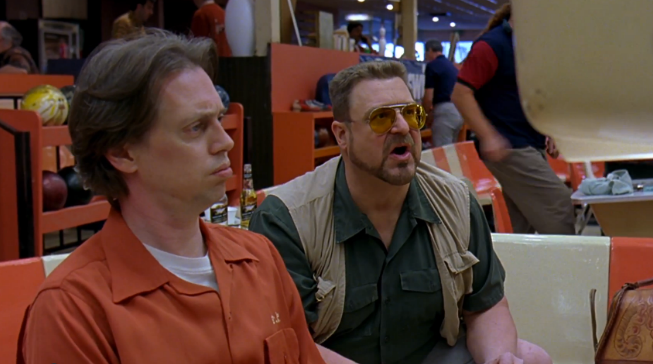 At this point, many people think Donald Trump is out of his element as president of the United States.
Recently, Seth Meyers even went so far as to compare Trump with The Dude from "The Big Lebowski," pointing out that they both love bathrobes, "rugs," and "White Russians."
"I like that comparison," Buscemi said.
"I saw a huge sign that somebody was walking [with] down there that said, 'Shut the fuck up, Donny. You're out of your element.' I think that says it all," Buscemi explained of the moment. 
In "The Big Lebowski," John Goodman's character, Walter, famously says those lines to Buscemi's character, coincidentally named Donny.
The actor continued, "There are so many things that are under assault. The good that's happened is people are getting active and people are waking up and getting involved."
You heard the man. In other words ...
BEFORE YOU GO
PHOTO GALLERY
Portraits ACLU