Only 11 years ago, one of the best shows TV had to offer was "American Idol," Brangelina had just coupled up, "YouTube" was born, Kanye West declared that George Bush "doesn't care about black people" and the release of "Harry Potter and the Goblet of Fire" (the movie) was imminent. Also, the soon-to-be teen-angst supergroup Fall Out Boy had a few hits off the album "From Under the Cork Tree." What a time.
In the clip above, exclusive to The Huffington Post, Patrick Stump, Pete Wentz, Joe Trohman and Andy Hurley help us relive those bygone days with their live performance of "Sugar, We're Goin Down." The clip is taken from a performance in front of an intensely enthusiastic Chicago crowd during the band's Boys of Zummer 2015 tour. Their 17-song set comprises the group's favorite tracks, including many heard at our senior prom, such as "Thnks Fr Th Mmrs" ― which we did not realize was that track's official title ― and a guest performance by Wiz Khalifa.
Side note: This is what #punk bassist Pete Wentz looked like, then and now: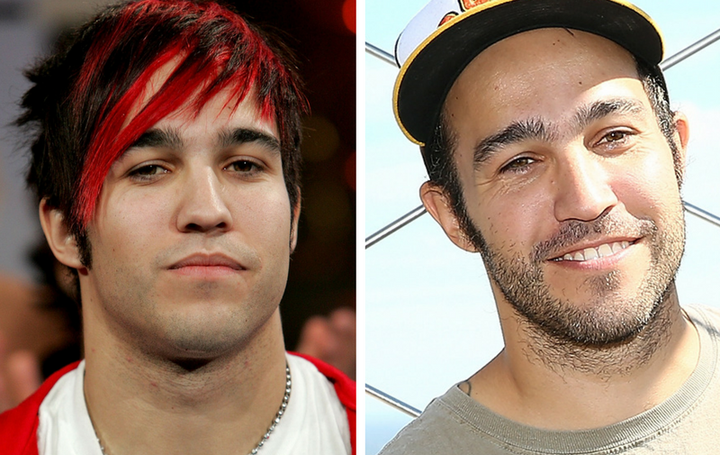 "The Boys Of Zummer Tour: Live In Chicago" is available on DVD, Blu-ray and digitally on Oct. 21.
Hit Backspace for a regular dose of pop culture nostalgia.
BEFORE YOU GO
PHOTO GALLERY
2005 MTV VMAs