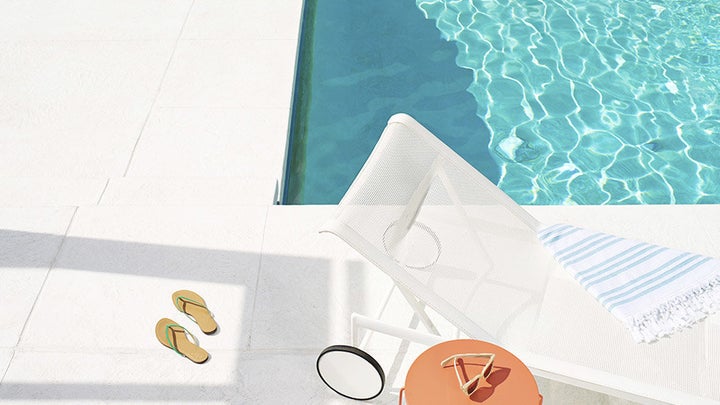 1. Fine-Tune Your Cannonball

"If you don't know how to do one yet, you're about to learn from the best. First, make sure your runway—on the diving board or near the pool's deep end—isn't too slippery. Then start running, and once you reach the end of the board or deck, jump up and out. You're flying! When you're in midair, bring your knees to your chest with your arms tight around them, and tuck in your chin. Yell 'Cannonball!' Now comes the splash. Be ready, because it's a tidal wave. When you get back to the surface, swim to the edge to see how many people got wet." —9-year-old Paige Dohan, diver since age 4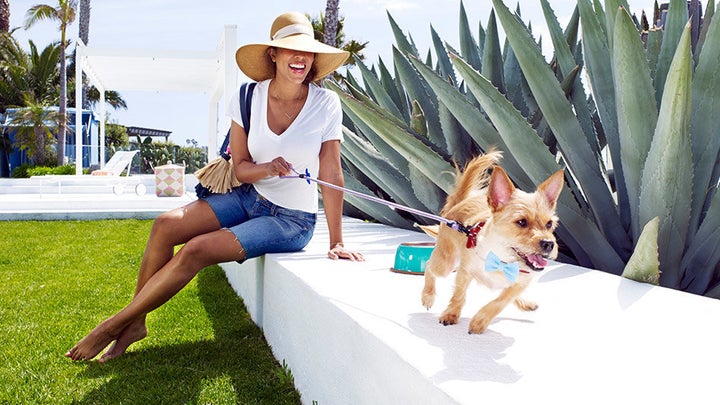 2. Live in This Shirt

This Fourth of July, you'll have your blue (see No. 5) and your red (see No. 22), but before completing the patriotic look with your old standby white tee (you know, the one that's morphing into a dingy yellowish gray), allow us to suggest this unbelievably soft V-neck. Not only does it flatter every body type, it's also made in the U.S.A. ($29; larelaxed.com)

3. Kick Off Your Shoes

Get your pedi ready: A 2015 report in the Journal of Inflammation Research suggests that skin-to-earth contact might reduce inflammation throughout the body via increased exposure to antioxidants.

4. Borrow a Dog

Canine-commitment-phobes, rejoice: Even if you don't have the time (or the energy) to own a pet, you can still hang with a hound thanks to Rover.com, the largest network of dog-sitters nationwide. Sign up to pet-sit in your area for as long (or as short) as you'd like.

5. Give Old Denim New Life (Rainy Day-Approved!)

A crib sheet to cutoffs:

Choose the right pair: Don't cut skinny jeans—they're not going to stretch enough for a comfortable fit. Boyfriend jeans are better because they're a little baggy. Start long to keep from going too short on your first cut; extra length allows for cuffing. Cut from the outside in, keeping the back a smidge longer than the front for a more natural fit. Check your work: After cutting one leg, try on the jeans to assess length. Tweak if necessary. Cut other leg: Fold legs together and do the same cut to the other leg. Add a slit: When you're satisfied with your handiwork, cut a small slit along the outside seams, so your legs won't feel squished.
6. Go Beyond the Grand Canyon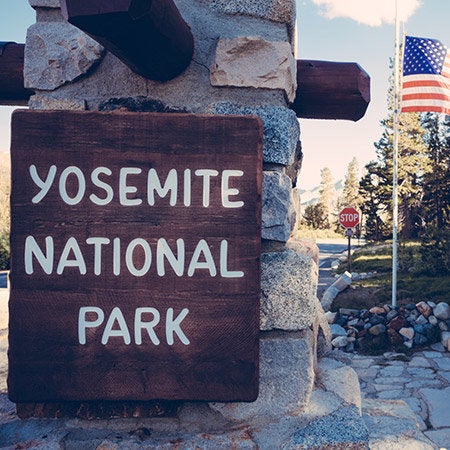 "Most people don't know there are 410 National Park sites, including historical memorials and monuments. So, in addition to beautiful mountains, you can revisit almost every major chapter in our past, including the Underground Railroad and the women's rights convention in Seneca Falls, New York." —Betty Reid Soskin, 94, the country's oldest park ranger, who works at the Rosie the Riveter/World War II Home Front National Historical Park
Pinterest star Angela Burgin Logan explains how to light up an evening outdoors: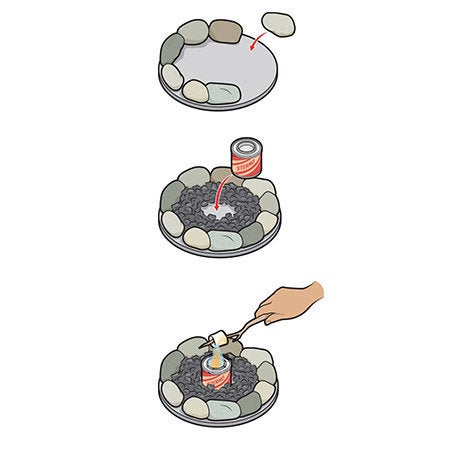 Gather supplies from your local hardware store: You'll need a slate plate, ten to 13 rocks, gravel, and a small Sterno.

Place the rocks around the outer rim of the slate plate and fill the middle with the gravel, leaving a hole for the Sterno.

Light the Sterno, and voilà! S'mores, s'merrier.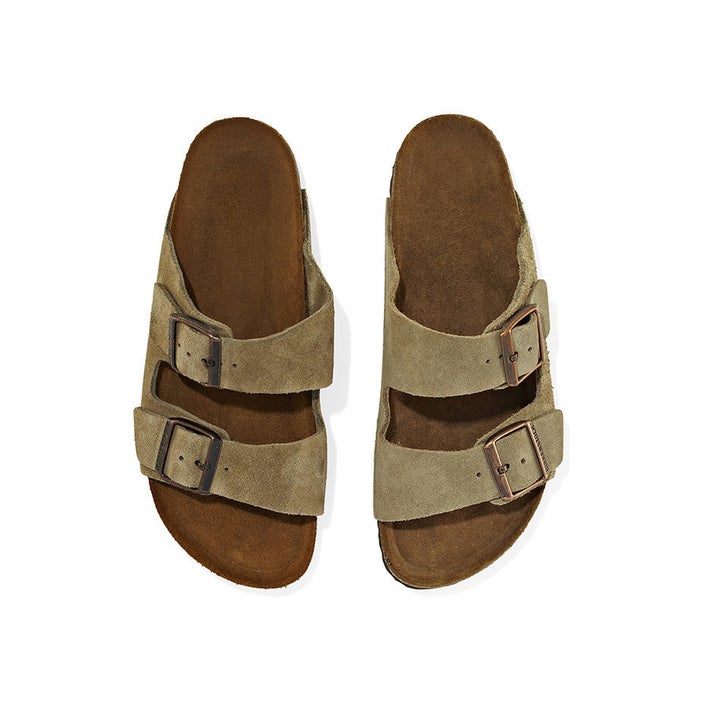 The crunchy slip-on has gone couture, but O editor Molly Simms still has love for the original.

I first saw you in a store called Aquarius among beaded anklets and tie-dyed palazzo pants. You were lumpen and brown, like desiccated dog poop. But oh, did I wear you, you foot-cradling miracles. We trudged around creeks, high school keggers, and music festivals. Now every lithe fashionista is pairing you with a trendy handbag. But I still can't resist your heady blend of orthopedic comfort and dowdy charm. You may have been nipped, tucked, and microdermabraded, but I'd recognize you anywhere.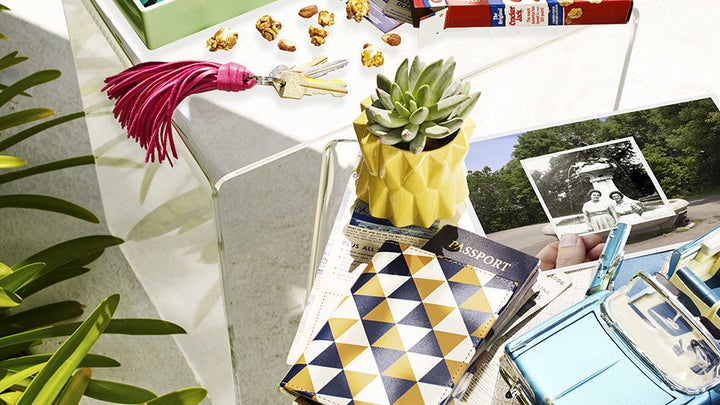 Want to travel back in time? Dig up a photo that captures a treasured summer memory and make the trek to the exact spot where it was taken. When you get there, snap a new photo of you holding the old picture. You can memorialize the moment by submitting your image to DearPhotograph.com, an online album dedicated to precisely this kind of reminiscing.

10. Become a Blobber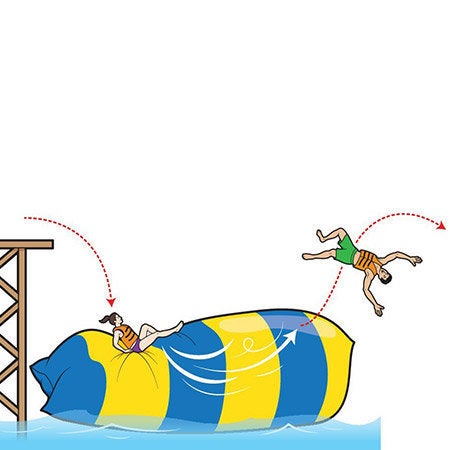 Do you like being airborne? Do you like large bodies of water? Do you like being airborne, then landing in large bodies of water? If so, you need to spend some quality time with a WaterBlob, one of those massive striped, inflated rectangles you often see tethered lakeside. How it works: You sit at the end extending farthest into the water while your friend jumps on the end closest to the shore, catapulting you skyward. If you haven't blobbed, you haven't lived. (thewaterblob.com)

11. Drive a Convertible... and feel the exhilarating rush when you step on the gas. But don't just put the top down during daytime—a night drive can make you feel even closer to nature. (Test-drive one for free at a dealership, or splurge at the car rental counter on your vacation.)

12. ...or a Whole House on Wheels

RVs are hot again, which means you can see America without leaving your living room (sort of). "You get all the comforts of home," says Linda Brown, president of RVing Women, a network of female road warriors. "You can shop locally, cook your own food, bring along your dogs, or even just stay in and watch movies." Get her advice for taking the wheel.

13. Make the Most of Your Weekends

You get only 13 (yes, 13!) from June through August, so don't waste a single one. Here are a few ideas.

14. Take Yourself Out to a Ball Game

A minor league game, that is. The crowds are smaller, which means no fighting to park and no 30-minute wait for a $7 hot dog. And you might just catch some major league action—Alex Rodriguez, David Ortiz, and many more of the MLB's biggest names have done time in the minors while rehabbing an injury. Bonus: You can score seats behind home plate for as little as $10. Batter up!
15. Find Your Personal Polynesian Heaven (Rainy Day-Approved!)

Drinking rum and curaçao out of a mug-size Easter Island head is the reason warm weather was created, but tiki culture is becoming harder to find. Need a mai tai immediately? Visit critiki.com for a map of island-inspired bars and restaurants, each graded on drink quality, atmosphere, and essential "tikiness."

16. Win at the Cookout

No one does charred hot dogs and juicy hamburgers better than April Bloomfield, a James Beard Award–winning chef and co-owner of New York City's Salvation Burger. Here are her five tips for Grade A grilling.

17. Off-Load Yard Work

Behold Worx Landroid, a robot that mows your lawn for you. Let it go to work while you watch from the hammock. ($999; worx.com)

18. Welcome the Season

There's always one special moment when you know for sure that summer has arrived. While you wait for yours, we asked readers to share theirs:

"When the wild flowers bloom, the Southern California grass is no longer brown on the hillsides, and my kid suddenly seems three inches taller."
—Deena DeBoer, Newbury Park, California

"The first day I don't have to wear a jacket. When I feel the warmth of the sun on my skin, I try to soak up as much vitamin D as possible."
—Renayle Fink, Willowbrook, Illinois

"When my students begin to care less about prepositional phrases and more about gazing out the window."
—Randi McCreary, Kansas City, Missouri

"When the grill comes out. Nothing better than grilled corn on the cob. No butter or salt needed."
—Marilyn Jess, North Bennington, Vermont

"When I hear my grandchildren squealing like pigs and splashing like ducks in the pool!"
—Billye Moutra, Missouri City, Texas

"When I have the irresistible urge to dip my feet in the ocean. The warm sand, the crashing of the waves—it makes me feel so alive."
—Rebecca Hill, Los Angeles

19. Be a Cornhole Champion

Warning: While this surprisingly entertaining lawn game is pretty straightforward (you try to throw a bean bag through a hole), it can lead to intense backyard battles. Professional cornhole player Eric Hinerman, spokesman for the American Cornhole Organization (yes, it's a thing!), shares his secrets for winning:

Perfect your stroke. "Keep your elbow locked and your arm close to your body when you swing it forward," says Hinerman. "Release the bag at about eye level—most people make the mistake of shooting too low."

Don't chuck the bag. You want the bag to fly as flat as possible, so it lands—and stays—on the board instead of bouncing off.

Aim low. The rotation and momentum from your swing should be enough for the bag to slide the rest of the way and into the hole.

20. Let Your Frizz Flag Fly

"For those of us with frizzy hair, 'tis best to shrink from humid air." If that's not a saying, it should be. I've spent more than 40 years greeting every muggy morning with antihumectants, smoothing creams, flatirons, and, finally, baseball caps. But it's as stubborn as a toddler, my hair—and like every wise parent, I've realized I have to pick my battles. Life is short, and beach season is fleeting. There's no time for complaining when all I want is to exult in the gifts of warmth and sun. Here, then, is my best cure for summer frizzies: Let your hair be, and jump boldly into the water, come what may.
—Deborah Vlock, who's been fighting frizz since 1975

21. (Un-)Required Reading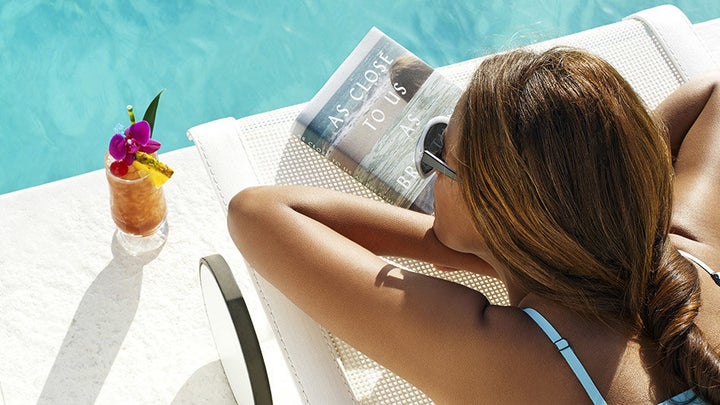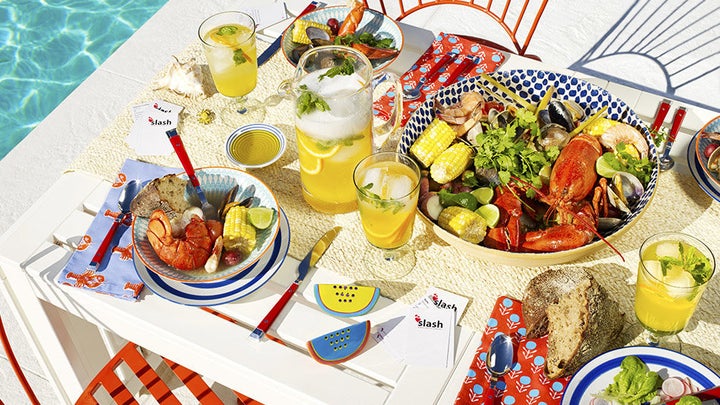 For a twist on classic sangria, award-winning chef José Andrés, owner of Jaleo" (famous for its version of the Spanish drink), suggests cooking up an intensely rich syrup of fruit juices and spices that you can use with red or sparkling white wine. By extracting the flavors of the aromatic ingredients—spicy cinnamon and cloves—at a high temp, the drink will taste more complex and layered than if you soaked fruit in wine. Added perk: The syrup will keep for up to three months in your fridge. For the recipe go to oprah.com/sangria.

23. Be Happy as a Clam

Reinvent a beachfront clambake with this hot-and-sour, sweet-and-spicy one-pot dinner by Michael Chernow, owner of Seamore's in New York City.

24. Hit the Deck (Rainy Day-Approved!)

Slash: Romance Without Boundaries is officially dethroning Cards Against Humanity as the game of summer. Slash provides irresistible fodder for fan fiction devotees: Players are asked to select the ideal partner for a variety of characters, both fictional (Katniss Everdeen from The Hunger Games, Bella from Twilight) and real-life (Queen Elizabeth, Michelle Obama), then convince each round's matchmaker that they've created the happiest couple—because true love is in the cards. (gamesbyplaydate.com/slash)

25. Get Crabby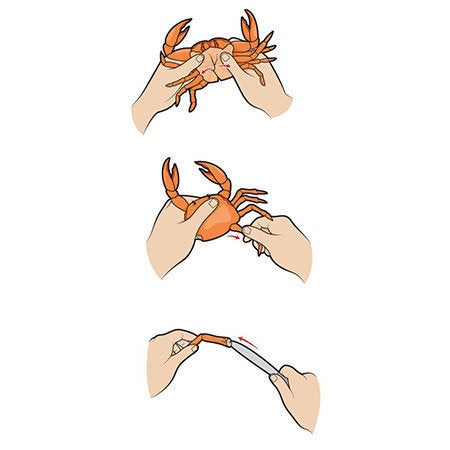 Before you roll up your sleeves and make a mess of a barrel of crabs, we want to let you in on a little secret: It's not ideal to just whack them with a mallet (even if your favorite crab shack gives you one). Better to show a little care, says chef David Lentz, owner of the Los Angeles–based seafood mecca the Hungry Cat: "Mallets pulverize the meat, and you'll probably end up with a big hunk of shell mixed in with the good stuff. The only thing you really need is a table knife. To clean a crab properly, flip it over, peel back the 'apron,' and dislodge the top shell. Remove the innards and lungs. Crack the crab in half. Then you can either quarter the crab and go to work, or remove the legs first. Use the knife handle to crack open the legs and the sharp end to scrape out every last bit of juicy meat."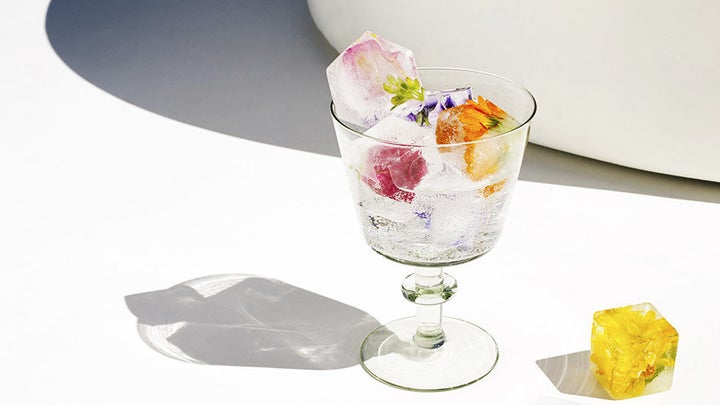 To add subtly fragrant notes to a cool glass of water or a champagne flute, freeze edible blooms—including violets, nasturtiums, calendulas, and roses—in an ice cube tray (preferably silicone, to avoid fractured florals). For the freshest flowers, go to your local farmers' market or your grocery store's produce section and avoid anything that's been sprayed with pesticides. Prefer a flora-free cocktail? A tray of chilly petals can beautify any ice bucket. Cheers!

27. Find a Perfect-for-You Getaway

Are you more of a thinker or a doer? Do you want to be active, or bliss out? Are you dreaming about going off the grid? Here's the perfect vacation for your personality.

28. Create Your Own Outdoor Movie Night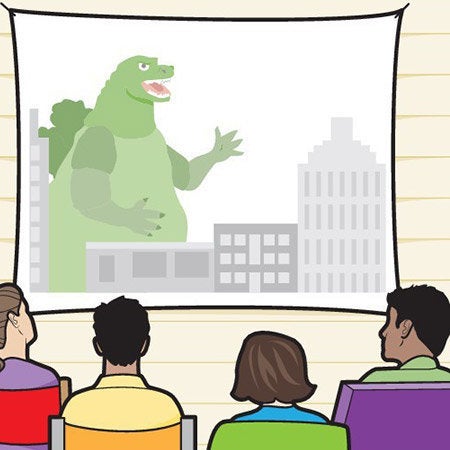 Until drive-ins stage a comeback, make do with a simple DIY theater.


Pick a projector with at least 2,000 lumens to match the brilliance of an LCD screen, says Dan Nuxoll of New York's Rooftop Films, which runs an outdoor movie series.

Choose a neutral backdrop and skip surround sound. Dark colors and textures can distort your image, while speakers placed by the screen will enhance listening quality.

Provide proper seating. Floor pillows look charming, but your back will ache after the first hour. Home style expert Emily Henderson suggests beach chairs. Add some throws, and you're good to go.
29. Stargaze

Linger a little longer on a clear, warm night and look up. Jacqueline Faherty, astronomer at the Carnegie Institution for Science, says the three easiest constellations to spot are Lyra, Aquila, and Cygnus. For mid-latitude observers, which means anyone in the contiguous U.S., they'll be straight overhead.

30. Summer School Is In

You'll probably never need to know how to shoot an arrow or master the fine art of comic book drawing or perfect the fundamentals of Thai massage (all of which you can learn at the adults-only Camp Grounded), but when was the last time you indulged in something for the simple pleasure of doing and learning and making mistakes and trying again? Forget résumé building and personal growth—there's something magical about creating without an ulterior motive. Can't skip town? A class at your local Y can be equally rewarding.

31. Take a Free Ride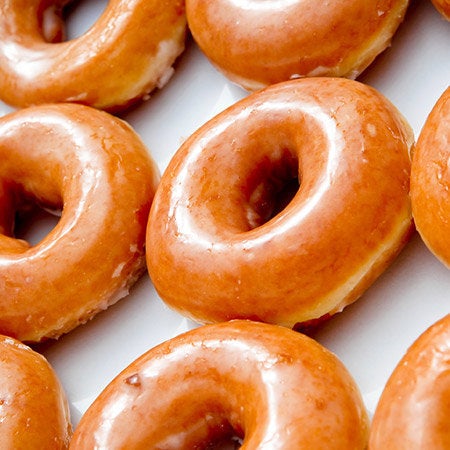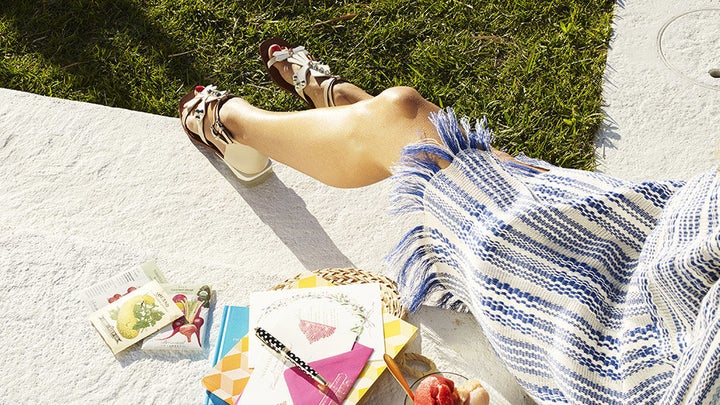 33. Make Sorbet in a Bag

No freezer? No problem! This four-step DIY trick, from The Useful Book: 201 Life Skills They Used to Teach in Home Ec and Shop, is totally chill.

34. Reap What You Sow

Plant cherry tomatoes, summer squash, and beets in June, and they'll be ready to harvest by August. No room for a garden? Lisa Hilgenberg, a horticulturist at the Chicago Botanic Garden, suggests using a deep terracotta planter on your patio. "With a garden outside your door, you'll harvest more often, and you're much more likely to spot weeds early."

35. Hack Your Summer Must-Dos

The season brings social obligations—but if you can't beat them, enjoy them.

Must-Do: Family reunion

Hack: Make this the year you finally get your parents' stories on tape. Does it feel awkward or, frankly, a little morbid to ask for their life history? Ease into it. Start with romance ("Remind me how you met Mom..."), or have them sing the lullaby they sang to you as a baby, or talk through the menu of a special Sunday supper they made when they were still dating and had no money. And get stories about them from relatives, too. Who knows what you'll learn!

Must-Do: Neighborhood block party

Hack: Turn it into a free yard sale. If you've been meaning to declutter, this is your chance. Set up a take-it-or-leave-it station at the party, and invite everyone to swap books, clothes, and gadgets that still have a little life left. That way you can avoid the awkward haggling (who really cares whether your daughter's beat-up scooter is worth $5 or $10?). Then, ask a few neighbors to help you drop the leftovers at your local Salvation Army.

Must-Do: A week at the beach...with your irksome in-laws

Hack: Find your moment of serenity by asking yourself, What do I need to do so that when we're together, I'm in a wonderful mood? The answer usually involves spending time apart, says family relationship expert Jane Isay. Lose yourself in a book, get a manicure, take a long walk on the beach. "Sure, your mother-in-law might think you're a better person if you invite her for the walk," she says. "But you'll actually be a better person—someone more patient, welcoming, and open—if you go alone."

36. Reclaim the Camp Spirit

"I tap into the kid I once was by singing camp songs. I'll never forget sitting around the fire belting 'Sippin' Cider' and 'Sarasponda.' I can still recapture that magic by humming one of those tunes. So whatever it might be for you—a song, a goofy game—find the thing that sparks pure joy." —MARY ROGERS, executive director of Sherwood Forest, a camp in Missouri

37. Get a Slip'N Slide...For Yourself

Leave the kiddie model to the kids and rent an adult version equipped with water jets—all the better to slick up the long side-by-side chutes, so you can go nuts like you did on those slippery straightaways of yore.

38. Make Your Staycation a Vacation

"Focus on the three Rs: relaxation, recreation, and no routine," says travel blogger Evelyn Hannon, of Journeywoman.com. "Re-create the sense of wonder you have when traveling by snapping photos and chatting up strangers. Buy yourself a souvenir, and in no time you'll feel like you're away from it all—you just get to sleep in your own bed."

39. Bring the Ocean to You

If you can't spend all season at the shore, at least these companies can deliver a taste of it to your door.

Copps Island Oysters: The Bloom family has been harvesting Long Island Sound oysters since the 1940s. ($25 for 12; coppsislandoysters.com)

Louisiana Crawfish Company: A backyard boil couldn't get easier than this: live or fresh-boiled crawfish delivered with seasoning, bibs, and Mardi Gras beads. ($65 for five pounds; lacrawfish.com)

Bayshore Chowders & Bisques: Hot, rich, creamy soup in the middle of summer? Yes, please, if it's New England clam chowder made with fresh, hand-shucked Atlantic clams. ($30 for a half gallon; bayshorechowders.com)

40. Bottle Up Summer

Make the taste of summer last a little longer with a jar of preserved fruit. Get the recipe for pickled watermelon rinds here.
BEFORE YOU GO
PHOTO GALLERY
Summer Destinations Still Worth The Tour