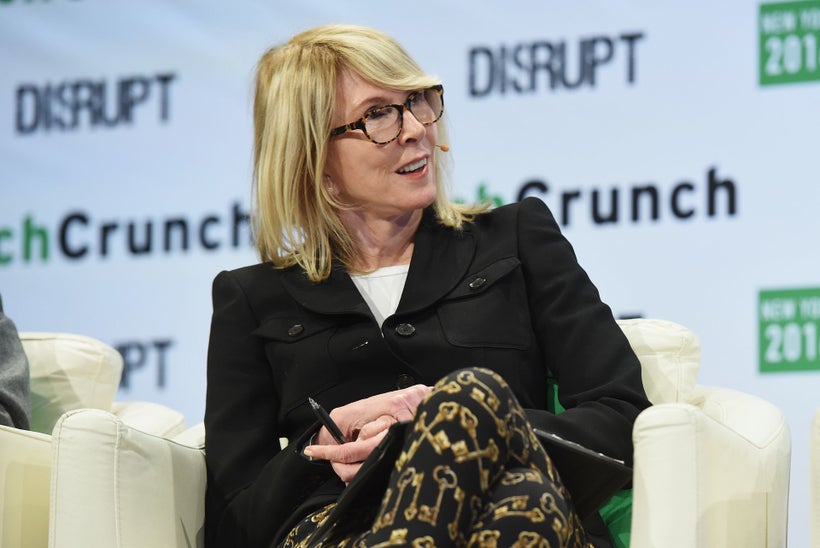 Susan Lyne, President and Managing Partner at BBG [Built By Girls] Ventures is both a college dropout and a successful businesswoman. Susan has jumped from the print publishing industry, to the entertainment industry: working in film and TV production, then becoming CEO of the Martha Stewart Company, CEO of the members-only luxury online shopping, services, experiences, and travel company Gilt- while it was in its start-up stage, and leader of AOL's Brand Group. Throughout Susan's professional trajectory she has made a point to "focus on the female consumer- what is she doing, what is she thinking, how is her behavior changing?"
It's from this vantage point that Susan personalizes the aims of corporate marketing. As Susan articulated in an article on makeup company, Glossier's website:
"In my mind, there is a huge opportunity backing entrepreneurs who know their consumers really well because they are her – and I love the fact that there are so many female entrepreneurs that are attacking some party of daily life and making it better".
Currently Susan is CEO of BBG, a venture that invests in consumer internet and mobile startups that have at least one female founder. On her BBG bio, Susan extols that her "biggest wins have all come from listening to, building for and betting on women".
In a similarly individualized manner, Dr. Anna Powers, founded Powers Education: A tutoring and mentoring company dedicated to young women in the quantitative sciences. Dr. Powers has focused the vision of her company on connecting high school girls and college females to form a strong tutoring and mentoring relationship. Dr. Powers states that her "dream is to be an inspiration for every girl not to see science as a stumbling block, but as a door to opportunities."
Both Dr. Powers and Susan Lyne utilize themselves as the point of origin for actualizing their business models. This method is not merely the employment of a soft-skill, rather it's the transformation of empathy into a tool to reach and target one's customer base- entrepreneurial, driven women.
Susan Lyne also extols the importance of mentors. She recalls an early mentor in an interview with Fast Company, where she received a tough response to a feedback request. The point of his message though inspired growth: "This is your magazine, and it's not going to succeed if you're always looking for someone else to make the final decision". Because of this dynamic that Susan's mentor and boss, John Evans, instilled at Premier, she proclaims, it's the "first job I had where I owned it". Taking complete responsibility of a project, company, or even an assignment is intimidating. The reward of this risk-taking ownership is a gained sense of empowerment. Once one allows oneself to fail, one makes room for success.
Powers Education utilizes mentors for the same effect; to empower young women to believe in their own abilities and thus, to take intellectual and professional risks. The foundation of this platform is confidence building, which founder, Dr. Anna Powers, has observed is lacking in many young women embarking into the STEM fields. So take a risk like Dr. Powers or Susan Lyne and believe in your own ingenuity enough to not succeed the first time.
This post was published on the now-closed HuffPost Contributor platform. Contributors control their own work and posted freely to our site. If you need to flag this entry as abusive,
send us an email
.