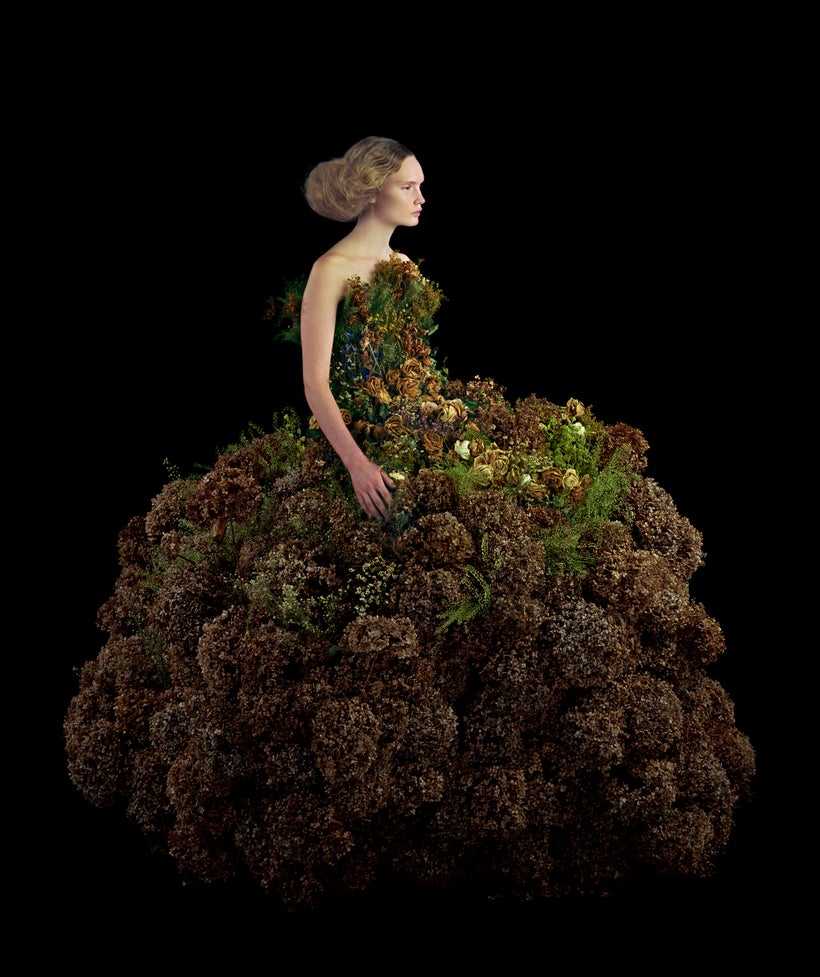 Swedish-Russian photo-based artist, Nathalia Edenmont returns to America with an exhibition of new work at Nancy Hoffman Gallery in New York, and as expected, it is both beautiful and speaks to something poignant just below the surface. Edenmont displays a frank openness about the sweeping details of her own life, a life marked by significant losses. After the death of her mother, she found herself alone in the world at the age of 14, without any parents or extended family. She readily admits that her art is an extension of her personal process to carefully consign the pain outside of herself. At first glance, much of her work is full of vibrant and crisp color, spectacular flowers and wistful young women. Anyone would be struck by the absolute beauty of each photograph, however, art is not always about what is readily seen, but what lies beneath.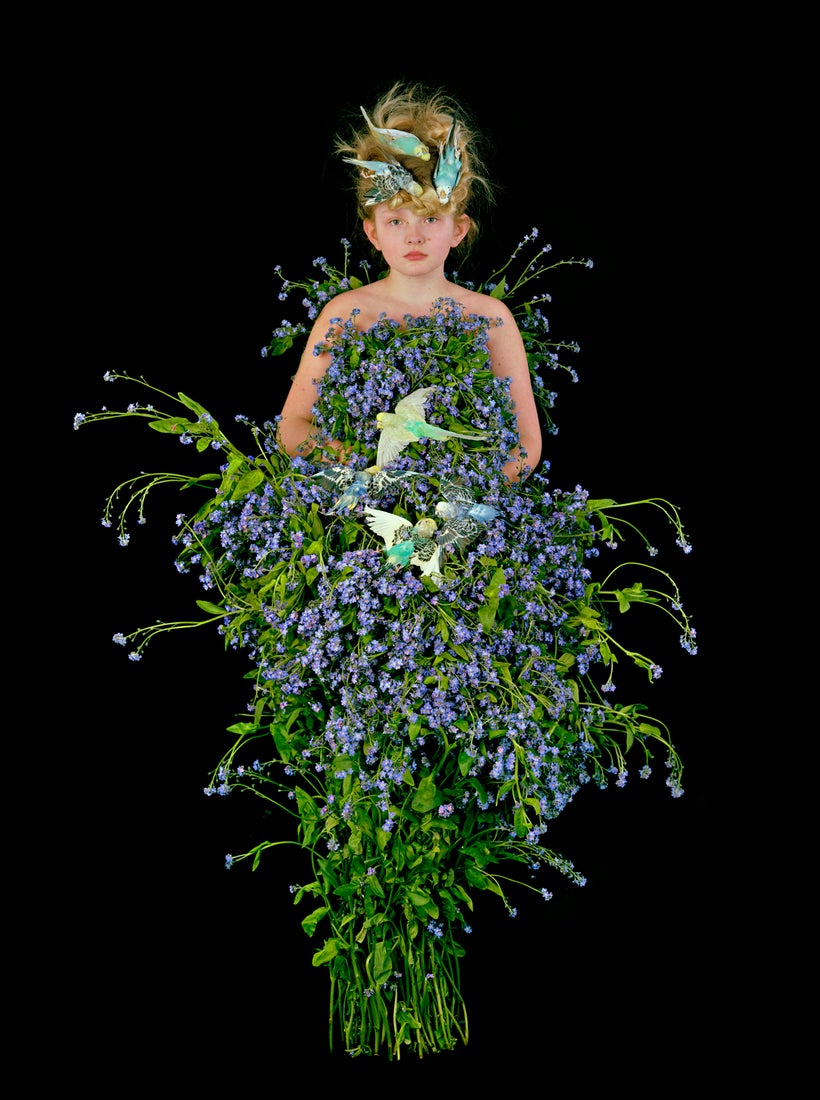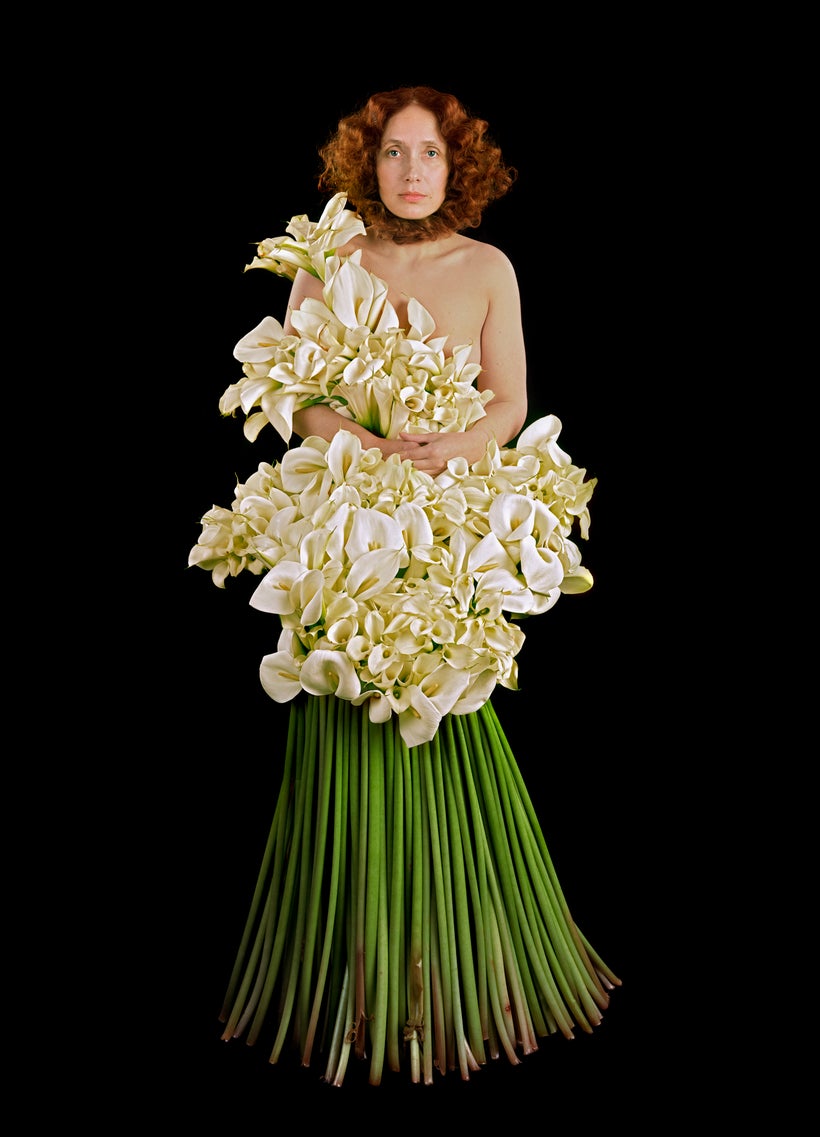 Edenmont tells the story of a childhood experience which indelibly set her on her artistic path. When she was 13, living in Russia, she attended the funeral of her best friend with the rest of her classmates. Her friend laid in an open casket dressed in a wedding dress as was the Russian custom for unmarried girls. Edenmont was puzzled when the teacher exclaimed for the whole class. "Look how beautiful she is." The dissonance between beauty and death were too much for her to understand in that moment, however, she reconsidered this notion when two weeks later, her own mother died. She took great care to dress her mother in her most beautiful flowered dress and filled the room with flowers and music. Edenmont reflects, that from that day on, she formed the belief that, "There is no beauty without pain or pain without beauty and in my mind, they are the same." Flowers became her metaphor for both beauty and death. This focus on the uncertainty of life is perhaps best revealed in a seminal piece titled Requiem. Taken on its own, it is a beautiful portrait of a young woman surrounded by a garment of flowers. But on closer inspection, Edenmont explains the flowers are reminiscent of flowers piled upon a grave and speaks to the fragility of life. In her work, each model is dressed in fresh flowers, dead flowers, dried flowers and most recently in vibrant fruits and vegetables. The materials she chooses for the garment offer clues to the viewer of the embedded narrative and titles such as Prosperity, Full of Life, Late Bloomer, Propaganda and Vulnerable affirm the artist's intention.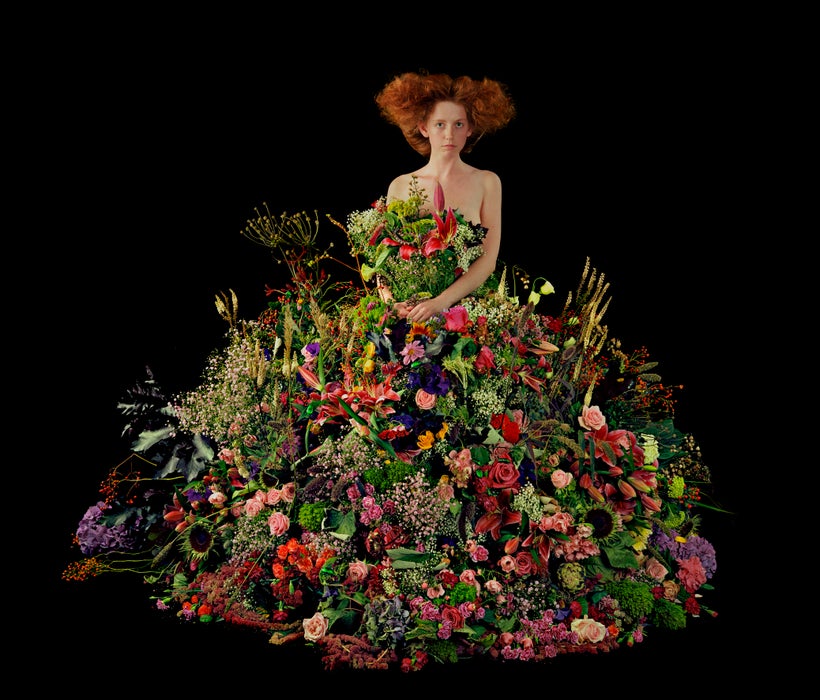 Her process is complex and dependent on several assistants, which include a dressmaker and hairstylist to help create these incredible dresses and photograph these tableaus. She uses a large format Sinar camera and a multitude of lenses. Each shot can take up to 12 hours to create. Edenmont recognizes that her life is her art and she is compelled to create. Her ideas are fully formed in her mind. She estimates that they number in the hundreds and each year she sifts through these images and focuses on the twenty to thirty which she says, "I can't live without." The intimate and personal nature of her work provides the scaffolding beneath the process.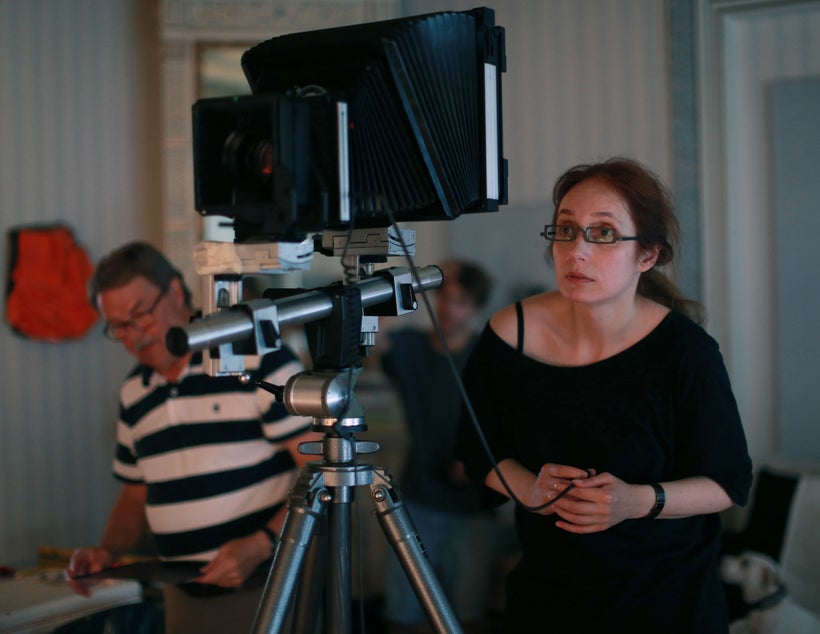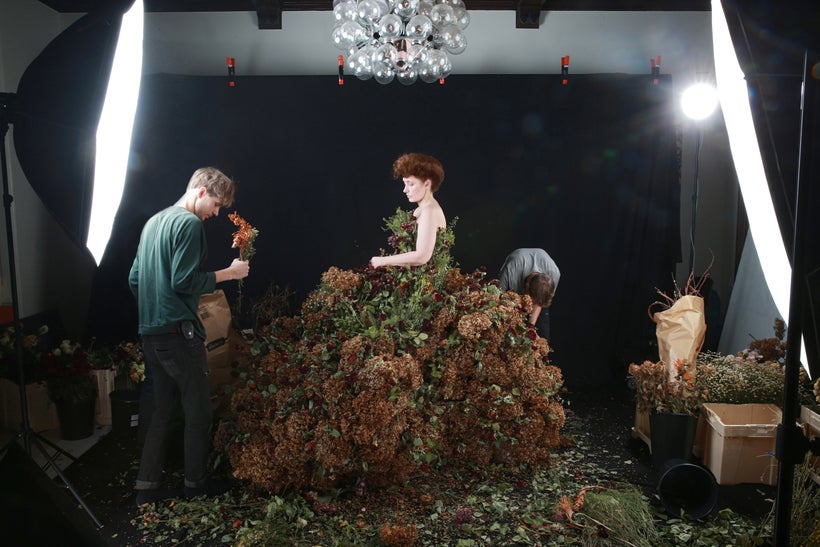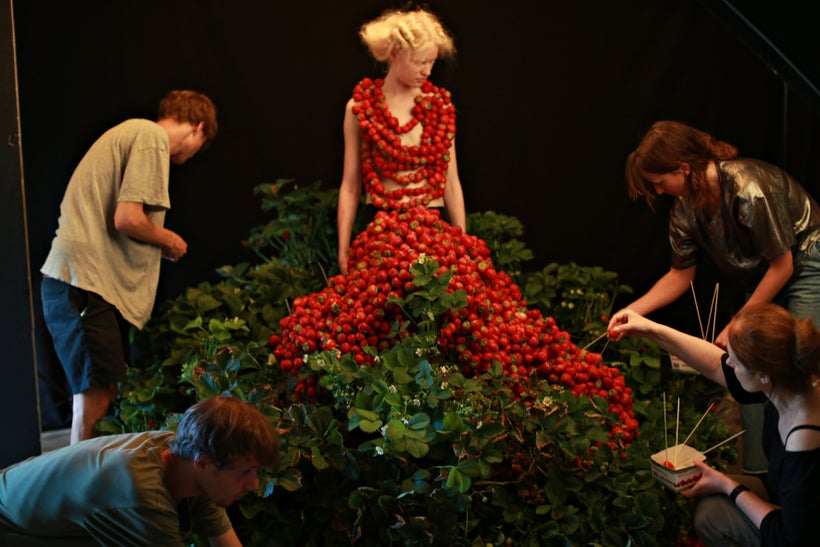 This trajectory is clear in her most recent series, Fruitfulness showing at Nancy Hoffman Gallery in New York, March 23 - May 6. This body of work reflects her own struggle with the aftermath of a late term miscarriage and the resulting infertility. Memories of her childhood in Russia remind her that she was raised to believe in the importance of young women's fertility and the oft-made comparison to a flower in full bloom. On the other end of that metaphor, women were described as "old potatoes" when they aged beyond their childbearing years. She explores this idea, with a bit of irony in the piece, Propaganda. This is a self portrait which makes her seem larger than life surrounded by mounds of potatoes. Many of the potatoes have roots and new sprigs cascading down to remind the viewer that new life can spring from old potatoes. Besides bringing a stereotype to life and turning it on its head, she hints at the time in Russia when for two years they ate only potatoes for breakfast, lunch, and dinner in spite of the rosy economic outlook which the Soviet Union presented to the rest of the world.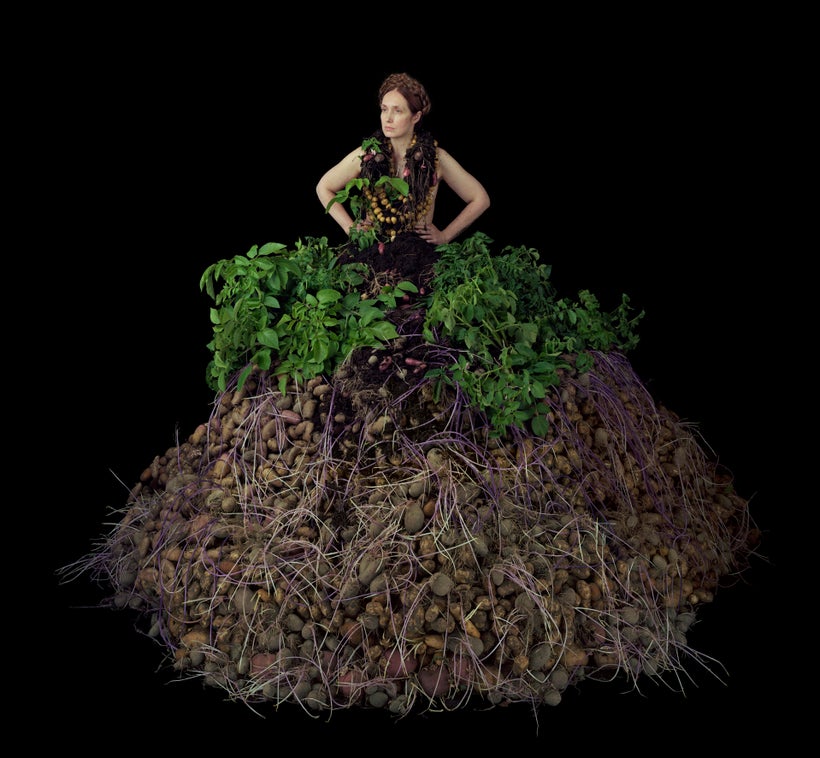 The other models of this series are dressed in a bounty of the most vibrant radishes, carrots, grapes, tomatoes, strawberries and cabbages which reflect the fertility of the earth. Her work serves as witness to her pain, yet an intention to imbue hopefulness is evident as well. All of these pieces speak to idea of regeneration and renewal. In Edenmont's view, the power of the universe is on full display in the cycle of the seasons, from life to death, to life again and this perspective helps everything make sense. As she observes, "Even old potatoes will yield new fruit. When we are gone the worms will do their work and life begins again." Edenmont felt so strongly about this idea that she courageously disregarded her own phobia about worms to create a self-portrait with a dress made out of rich soil infused with 3,000 live worms. She shares this kind of courage and honesty with the world through her person and her work. Without children or family, she sees her photographs as her legacy. She understands that her presence through her art will continue in books, galleries, and museums long after she is gone. It is her hope, that future generations can see that honesty and creativity can transform life's pain into beauty.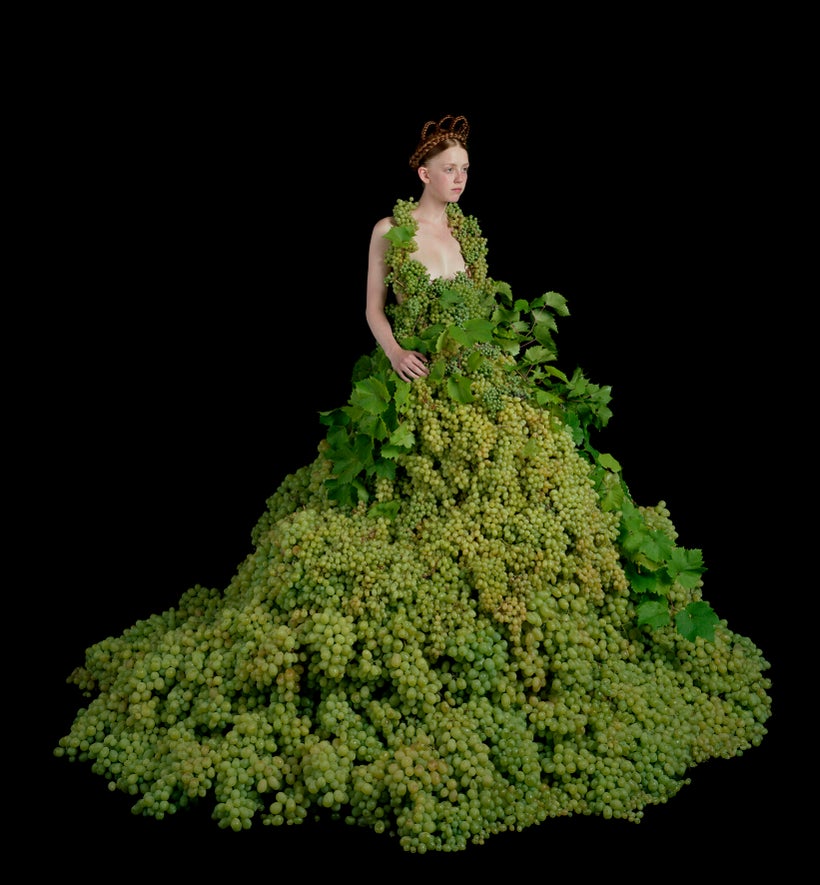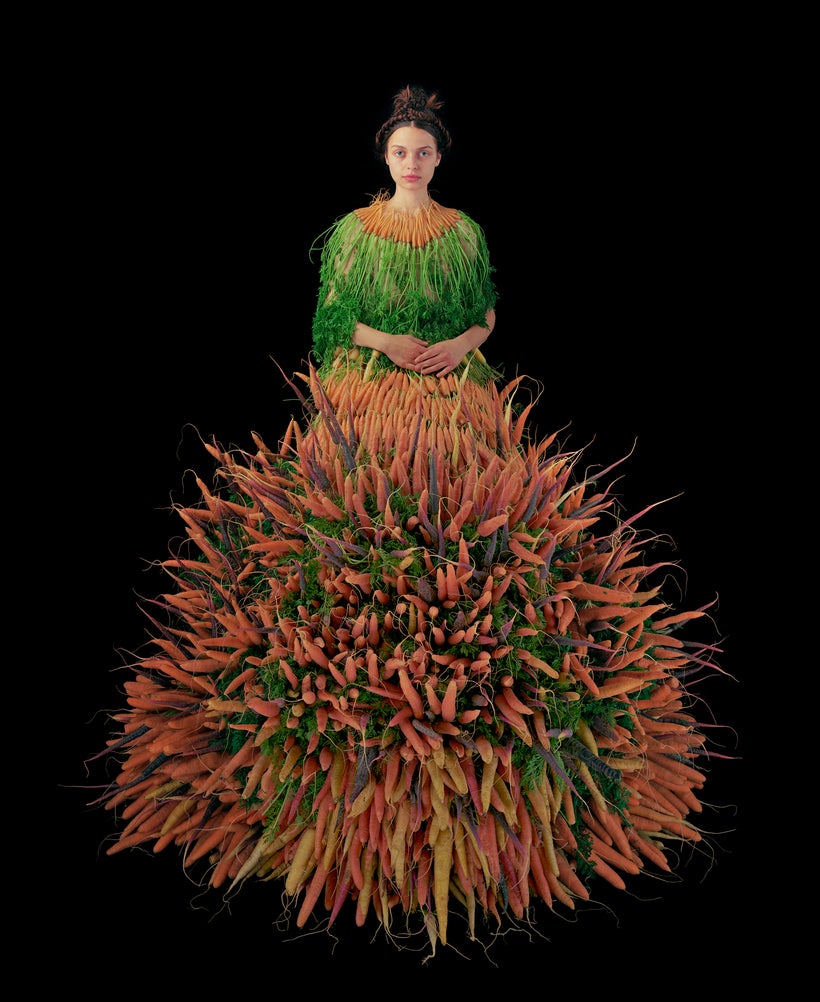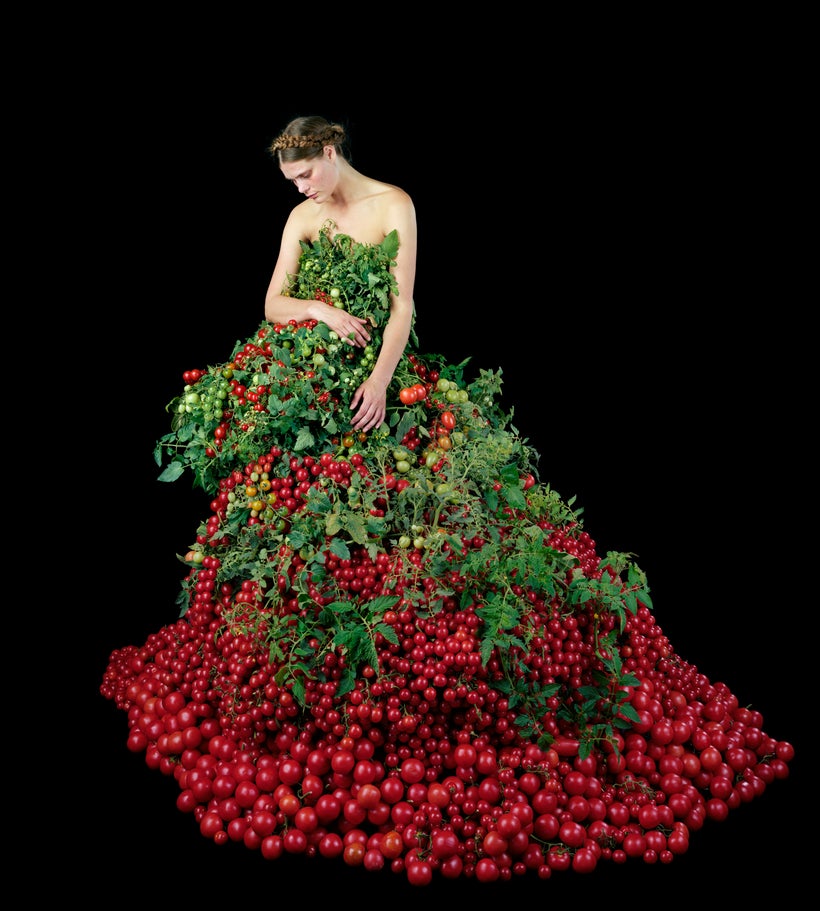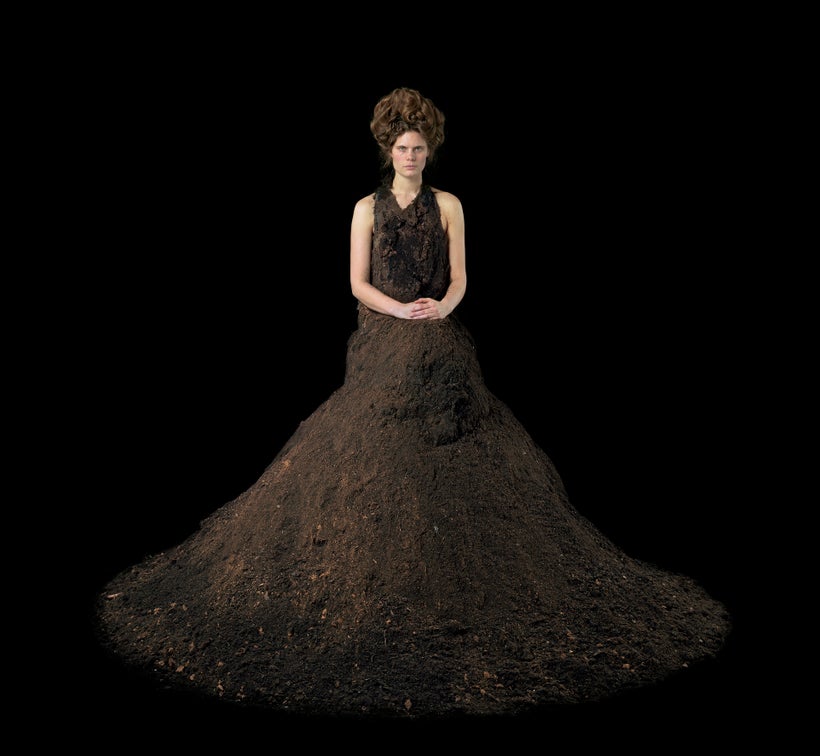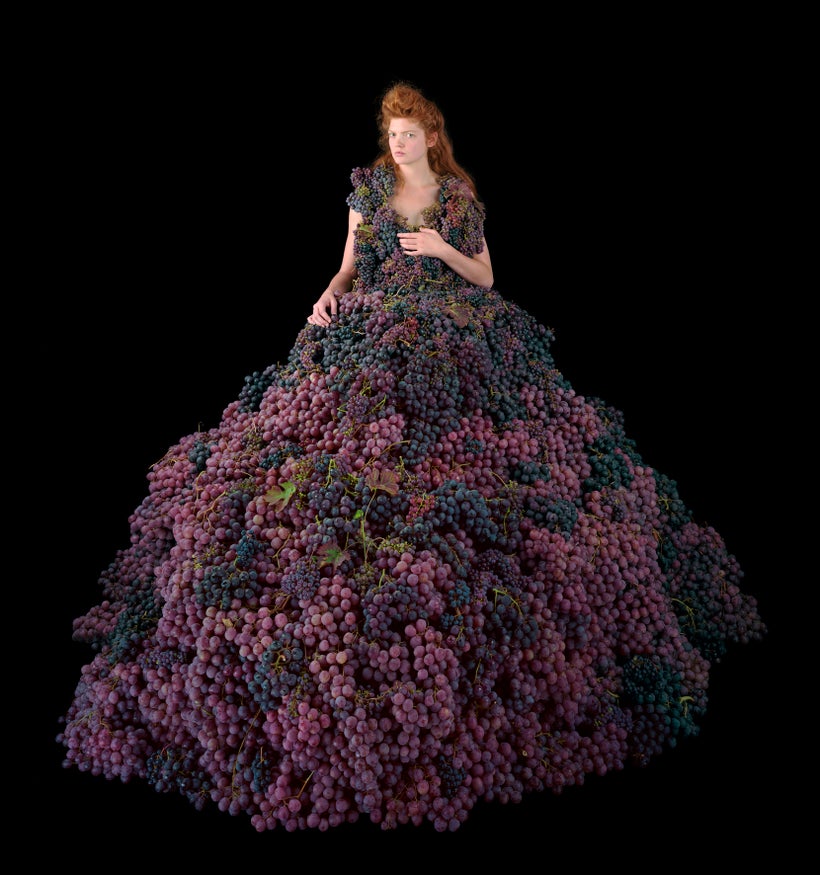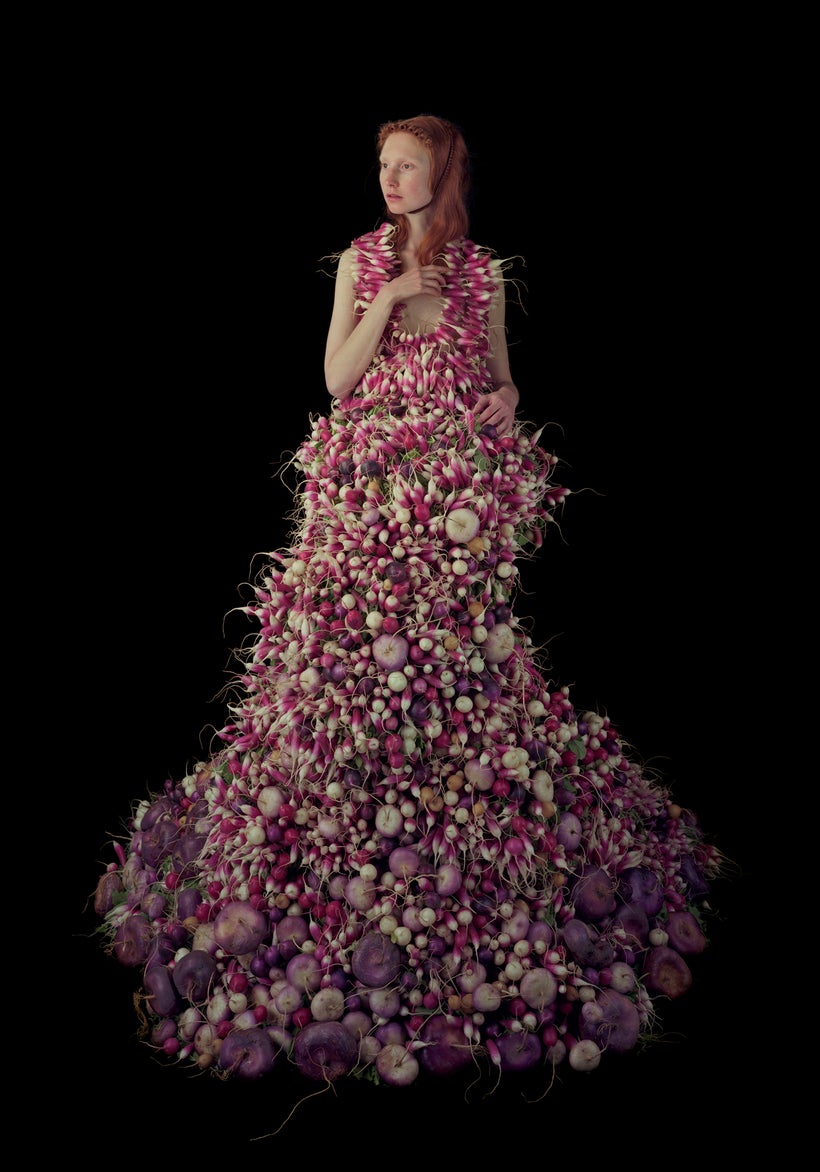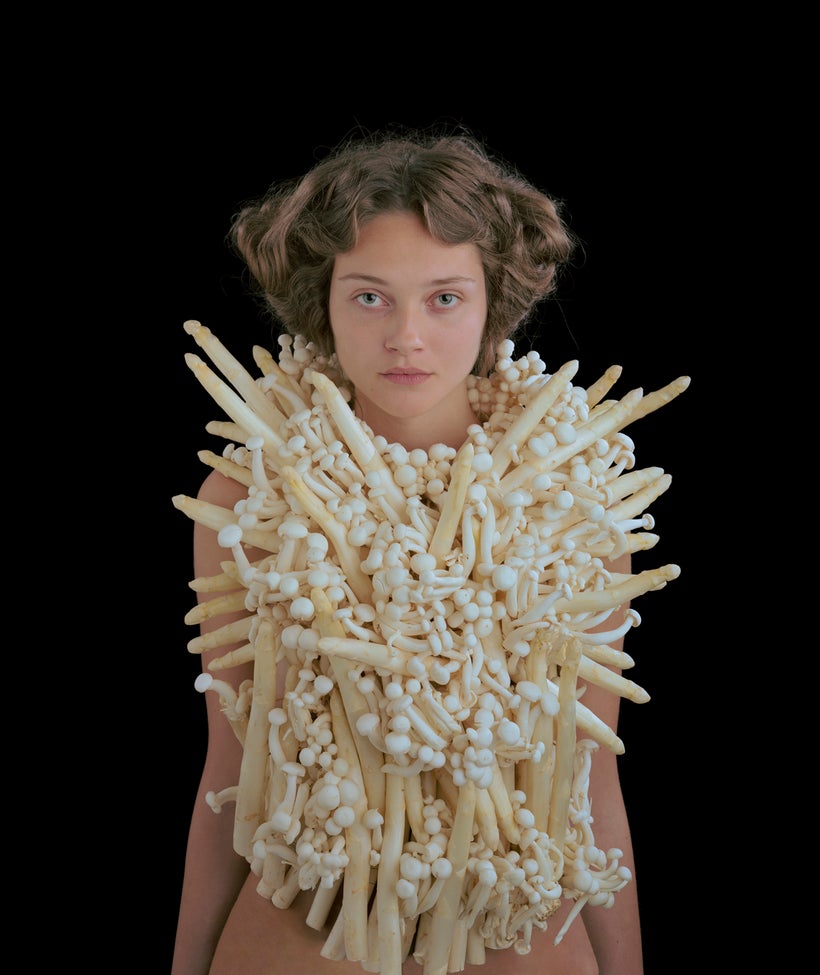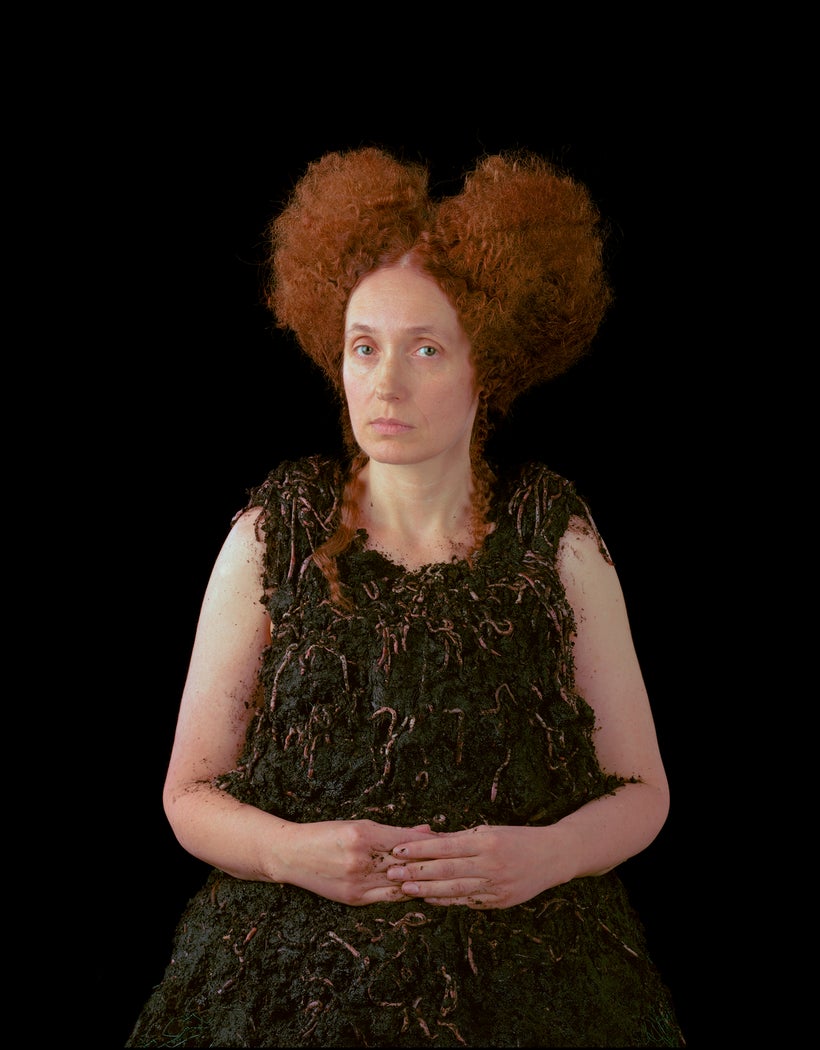 This post was published on the now-closed HuffPost Contributor platform. Contributors control their own work and posted freely to our site. If you need to flag this entry as abusive,
send us an email
.