To learn more about digital branding and mobile image capture using cutting-edge innovation, Ray Wang and I invited international bestselling author, a branding expert and co-founder of one of the hottest tech startups focused on creating beautiful and memorable photographs.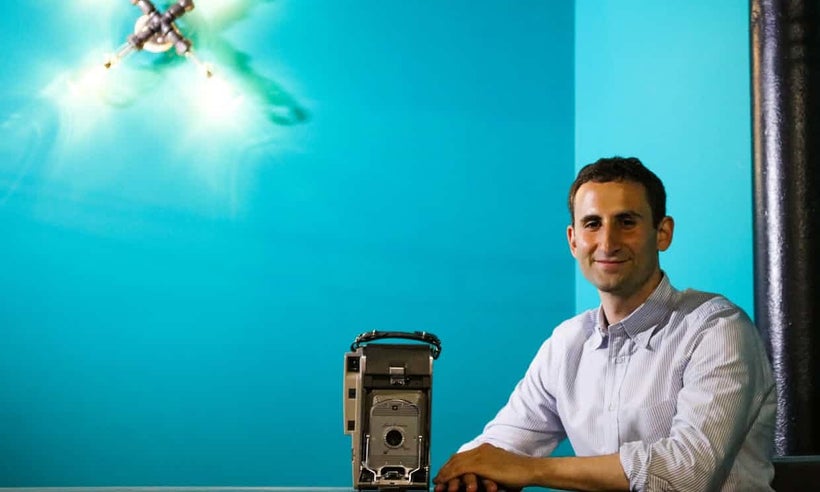 Tommy Stadlen is the Co-Founder of Swing, a Silicon Valley tech company chaired by Twitter founder Biz Stone. Stadlen believes that memories move, and so should photos. Tommy is the co-author of the international bestseller 'Connect: How Companies Succeed by Engaging Radically With Society'. He is a former McKinsey consultant with global experience across sectors advising C-level clients on strategy. He previously worked for President Obama on his 2008 presidential campaign. Tommy appears regularly in broadcast and print media as an expert on both technology and sustainability.
Swing is a transformational e-commerce and ad medium. Swing drives 5X the engagement of still photos. Swing's patented interaction tech makes consumers active instead of passive, which results in consumers valuing the products 50% higher.
Why does photography and memorable images matter? The human brain processes images 60 times faster than words. Think about that for a minute.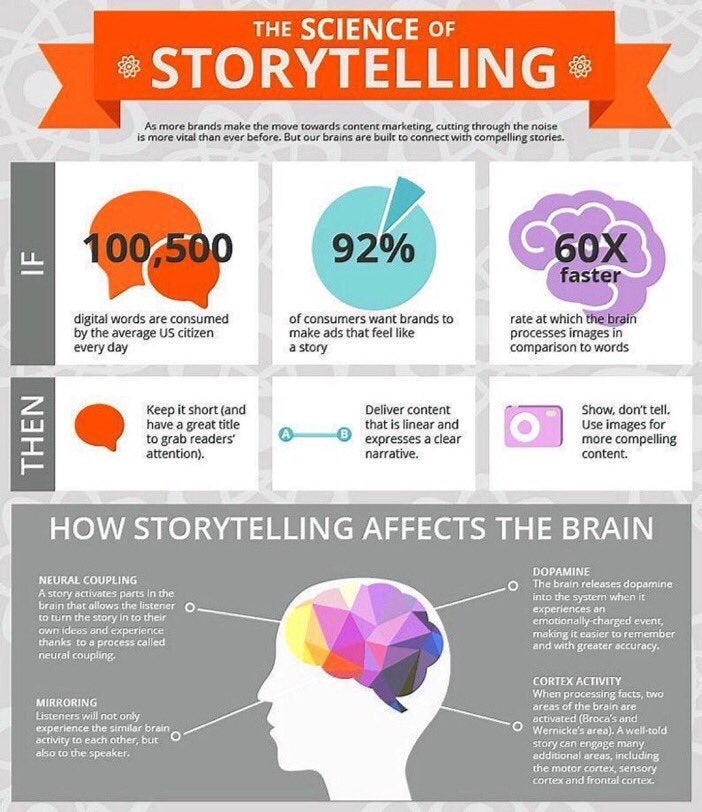 I was first introduced to Stadlen when I saw his interview on Mad Money on CNBC with Jim Cramer. Stalden talked about his game-changing app and the importance of visual content. Ray Wang and I invited Stadlen to our weekly show DisrupTV so that we could learn more about digital branding and the art of storytelling using cutting edge image and photography technologies.
"In 2000, average customer attention span was estimated at 12 seconds, while today's estimate is 8.25 seconds. Since it only takes humans about 0.25 seconds to process an image, we can still communicate much more information within these shortening attention spans with visual content." — MIT
When 1+1 = 3 - Stadlen founded Polaroid Swing by combining the iconic brand and design heritage of Polaroid with cutting edge Silicon Valley imaging technology and engineering talent, can creating something special. Stadlen also recruited Biz Stone, the co-founder of Twitter as chairman of Swing. Biz brought with him an extraordinary group of engineering and design talent to Swing. The mission of Swing is to re-imaging photography.
A picture tells a thousand words - Stadlen reminds us that today's communication is based more and more on visuals. We express ourselves with photography and images. So how do you give more meaning to a photograph? The answer was to add another dimension to photographs - time. You can see facial expressions, or a dress blown in the wind. It is about capturing one moment in time in a photograph. As a power user of Twitter, my own experience is that once you add a compelling photo to a tweet, you can experience 10X more sharing (re-tweets and mentions).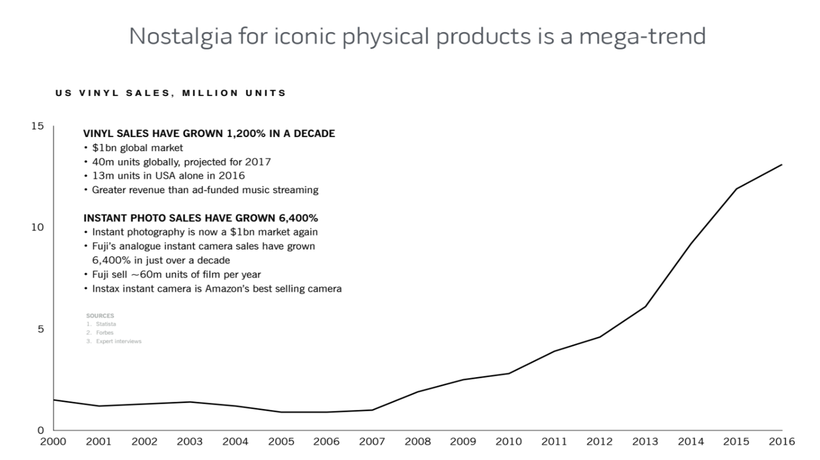 Re-inventing the brand through core values and transformational change - Stadlen and his team have re-invented the Polaroid brand by focusing on going back to the core of the iconic brand (beautiful, instant photography). They went back to the core and then they dragged the core kicking and screaming towards becoming the most digitally savvy company in the next era while leaning into mobile, augmented reality and artificial intelligence.
A culture of radical transparency - According to Stadlen, corporate culture is designed over history to be conservative - secretive and a closed gate. Stadlen views social media as an amplifier - an amplifier of both good and bad behavior. When companies do it right (authentic and empathetic) social can be a very powerful tool. CEOs have to balance a corporate conservative mindset with be accessible, transparent and social.
Profound connections require radical engagement - In his book "Connect", Stadlen found that truly successful companies deeply engage with society and and non-traditional stakeholders. Stadler identifies four to-do's for companies and business leaders, in order to establish profound connections:
Map their world—analyze stakeholders as precisely as their customers, understand trends and discontinuities, and quantify the value at stake from external relationships;
Clearly and powerfully define their company's contribution to society—which must be at the heart of the company's purpose, not a side operation like CSR;
Apply world-class management to traditionally "soft" societal topics;
Engage radically—a completely open, proactive and constructive approach to the outside world.
"In order to survive over the long term and gain a competitive advantage, companies must learn how to connect profoundly with the world around them—not only with customers and shareholders but also with employees, local communities, politicians, NGOs, and the environment itself. According to research by McKinsey & Company, the related value at stake is approximately 30% of corporate earnings." — Tommy Stadler
Successful companies better understand their stakeholder's needs - Stadlen believes that their is a trust halo around the technology industry, but that halo is at risk based on new emerging technologies like artificial intelligence. Companies must invest in training and re-tooling their stakeholders (employees, customers, partners and communities) in order to better prepare society for the future of work and new engagement models. Stadlen believes that companies must better understand stakeholder as they do their consumers and customers. In a hyper sharing, knowledge sharing economy, companies must develop a stronger sensing mechanism of stakeholder needs. With great power, comes great responsibilities. So companies but be able to sense, gather and analyze stakeholder data, and then use this information to co-create value with stakeholders, while practicing radical transparency aimed at creating long-lasting mutual trust, respect and care.
I encourage your to watch the entire video interview with Tommy Stadlen. Also follow Stadlen on twitter at @TommyStadlen.
This post was published on the now-closed HuffPost Contributor platform. Contributors control their own work and posted freely to our site. If you need to flag this entry as abusive,
send us an email
.