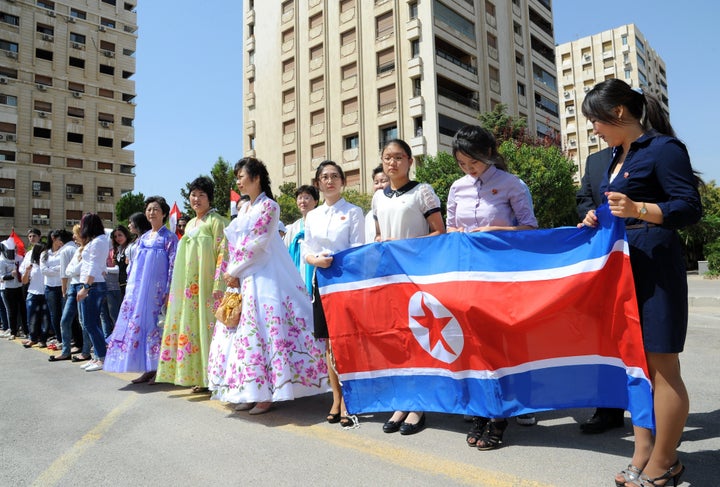 North Koreans gathered Monday in the Syrian capital of Damascus, where authorities held a ceremony dedicating a park to the Hermit Kingdom's late founder, Kim Il Sung. Members of the North Korean embassy watched as official Fairouz Moussa gave a speech praising their nation's support for the Syrian government, according to state media agency SANA.
Syrian President Bashar Assad's embattled regime doesn't have many international allies, as nations and rights groups routinely condemn its horrific attacks on civilians and its human rights abuses. The government also lacks control over a majority of its territory, as various rebels and militant groups like the Islamic State carve up the country. But the Syrian regime is not without its sympathizers, among which is fellow pariah state North Korea.
A leaked UN report in 2010 also stated that North Korea was circumventing sanctions to export nuclear and missile technology to Syria, among other nations, The Guardian reported.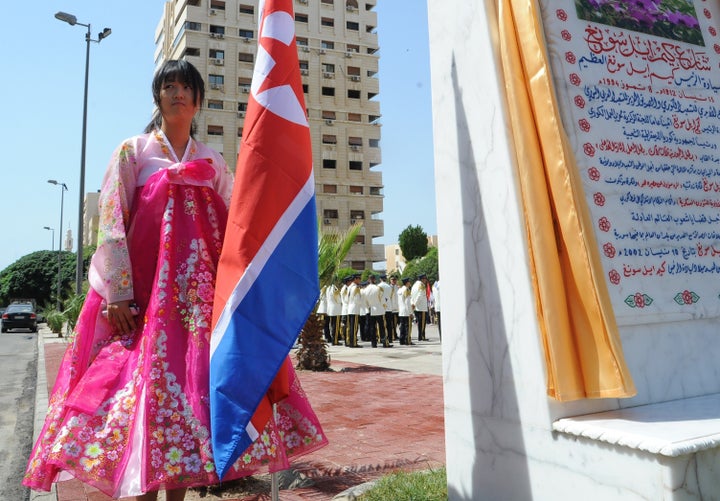 Meetings between North Korean and Syrian officials usually result in some form of statement affirming each other's domestic policy and propaganda, this latest occasion being no exception.
After Monday's ceremony, Syrian Deputy Foreign Minister Faisal Moqtad praised Kim Il Sung, an authoritarian ruler and the grandfather of current leader Kim Jong Un, telling Agence France-Presse that anyone who criticized the founder was "absurd and stupid."
North Korean ambassador Jang Myong Ho offered his own sentiments, stating that Syria's civil war -- which is estimated to have killed hundreds of thousands and forced millions to flee their homes -- was the result of U.S.-led conspiracies and terrorists. 
PHOTO GALLERY
Daily Life in North Korea