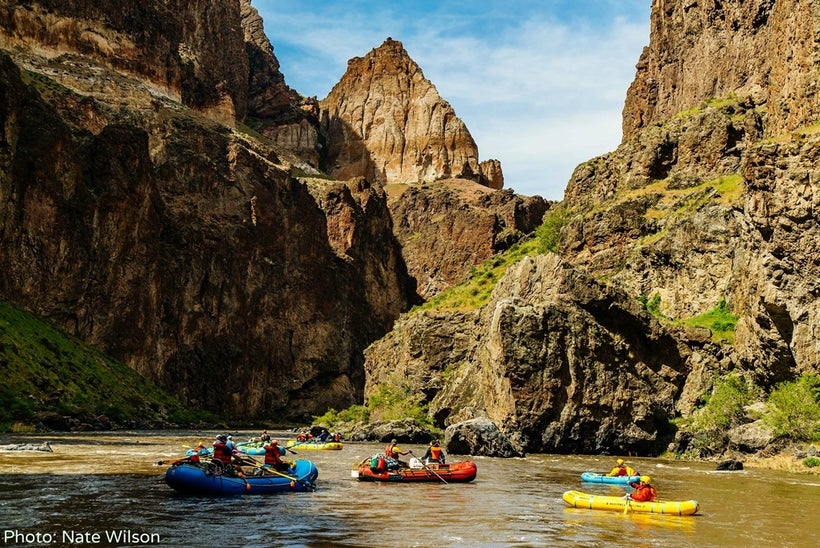 With less than 40 days left in Congress, the clock is ticking for a place many Americans have never heard of: the Owyhee Canyonlands in southeastern Oregon.
This unique area – known and loved by Oregonians across the state as Oregon's Grand Canyon – is an outdoor recreation and wildlife haven. Just look at it: there are deep canyons, abundant wildlife, clean water, and some of the darkest skies in the Lower 48.
For years, people from all walks of life have been urging their elected officials to protect it from oil and gas development and mining.
"We understand there are efforts to protect 2.5 million acres of the Owyhee Canyonlands through legislative and national monument designation and we applaud this effort. As elected officials who represent constituents in various parts of the state, we also understand the need to balance the interests of local communities with our strong commitment to protecting Oregon's most important public lands and waters. We have found that protecting these special places often results in new and increased economic opportunities."
The letter focuses on the economic benefits that the outdoor industry could bring to southeastern Oregon:
"This industry has been the beacon of light throughout the recession, growing roughly 5 percent annually between 2005 and 2011. Many of these businesses contribute to the fabric and economies of our districts as well as many others across Oregon, generating $12.8 billion in consumer spending, 141,000 jobs, $4 billion in wages and salaries, and $995 million in state and local tax revenue."
These 24 local elected officials get it. They get that protected public lands are a critical part of the Western economy.
And they are not alone. A recent poll OLCV commissioned found that 66 percent of Oregonians in the 2nd congressional district (where the Owyhee is located) and 70 percent of Oregonians statewide support permanent protection of this incredible place.
I want to thank our local elected officials for speaking out about what matters, and join them in urging our Senators to safeguard the Owyhee Canyonlands for future generations.
This post was published on the now-closed HuffPost Contributor platform. Contributors control their own work and posted freely to our site. If you need to flag this entry as abusive,
send us an email
.