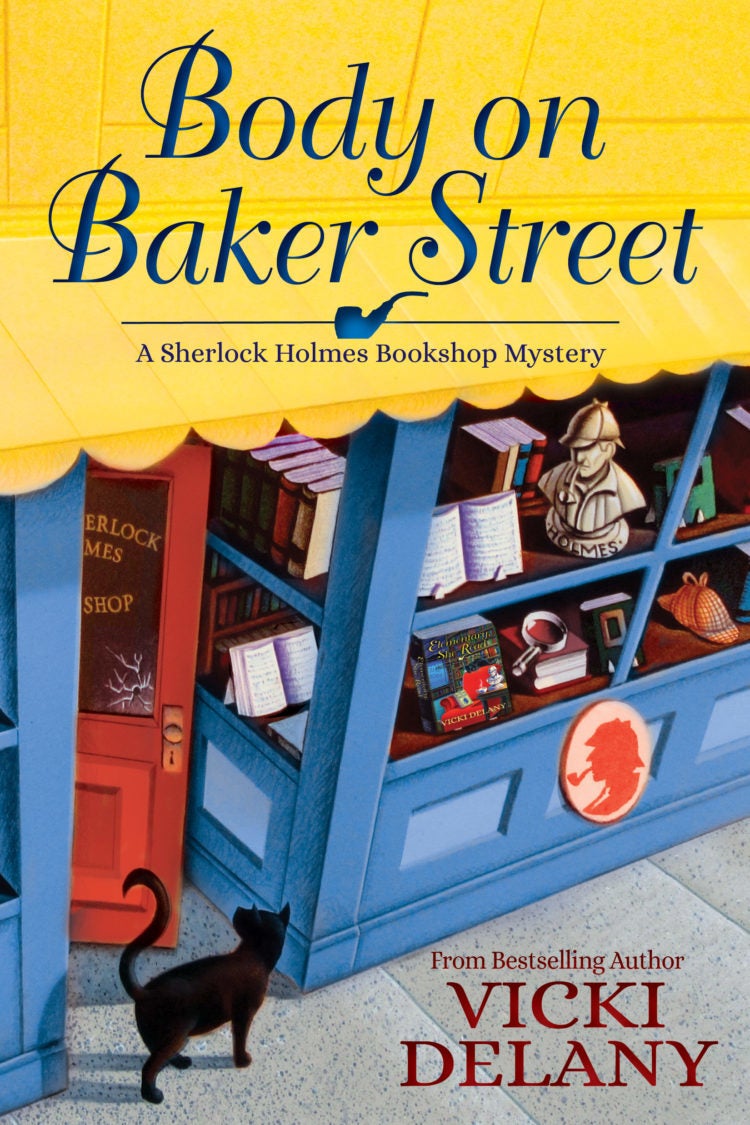 Today I'm interviewing Vicki Delany, author of the new Body on Baker Street, the second in the Sherlock Holmes Bookshop series. If you love cozy mysteries and you're a fan of Sherlock Holmes, you'll want to check out this series. It's delightful and funny as well as fast-paced. Truly enjoyable!
WHEN DID YOU FIRST DISCOVER YOUR LOVE OF MYSTERY?
I came to reading crime fiction when I heard Sara Paretsky being interviewed on CBC radio about how she wanted to write a book where the women were their own actors, making their own decisions. I've read mysteries ever since.
WHEN DID YOU DECIDE TO WRITE YOUR FIRST BOOK AND WHAT MADE YOU GO FOR IT?
I had a vague idea that I might like to write for children, and so I took a creative writing class at my local community college. I quickly realized I didn't want to write children's books, but I was enjoying the class. So I decided that I'd try my hand at a mystery novel.  And so I did!
ARE THERE ANY SPECIAL RITUALS YOU HAVE OR PLACES YOU GO THAT INSPIRE YOUR WRITING?
I get up every morning, seven days a week.  I go to my main computer in my office and read e-mails, read the papers online, spend a bit of time on Facebook or Twitter.
Then it's time to start to write.  I walk into the dining room and stand at my Netbook computer which is on the half-wall between the kitchen and the dining room and boot it up.  As I pass through the kitchen, I put one egg on to boil.  (In the summer, I might sit outside on the deck).
I always write, standing up, on the Netbook.  I read over everything I did the previous day, doing a light edit as I go.  I then take my egg into the study and eat it while checking email.
Then back to the small computer for several writing hours. Discipline is important to me, or I'd never get anything done.
WHERE DO YOUR PLOT IDEAS COME FROM?
Heaven only knows. I sometimes wish I did!
WHO IS YOUR FAVORITE DETECTIVE CHARACTER (BOOK, TV, OR MOVIE) AND WHY?
Right now I am enjoying Ripper Street on Netflix.  I love Matthew Mcfadyen as the stoic Inspector Edmond Reid.
WHO IS YOUR FAVORITE MYSTERY AUTHOR AND WHY?
So many!  If I have to pick one, I'd say Tana French.  I love her complicated plots and deeply thought-out characters. I like the way she features a different detective in every book, which exposes the reader to so many different personalities.
ANY ADVICE FOR ASPIRING WRITERS?
Read. To be a writer, says Stephen King, you have to read and you have to write.  Read, and read a lot.  It's the only way you are going to learn the craft of writing.
WHAT WOULD WE FIND IN YOUR MUG FIRST THING IN THE MORNING? TEA? COFFEE? SOMETHING ELSE?
WHERE DO YOU LIKE TO SPEND TIME WITH A GOOD BOOK?
My favorite place is in the sun by the pool in summer.  Perhaps my second favorite is on a long airplane flight.  I find that's about the only place anymore I can really get deeply into a book.
IF YOU WERE GIVEN AN ENTIRELY FREE DAY, NO RESPONSIBILITY OR TASKS, WHAT WOULD YOU SPEND THE DAY DOING?
I'm lucky enough that that's pretty much my life these days. I write because I choose to.  My children are all adults now, so I can spend a normal day without any chores to do or anyone to look after.  I suspect if I was at home on my special day, I'd still get some writing in.  What I do like to do, outside of writing is to travel, and I've been to some interesting places lately.
TELL US ABOUT AN ITEM ON YOUR BUCKET LIST.
To travel on the Trans-Siberian express. I am thinking of doing that next year.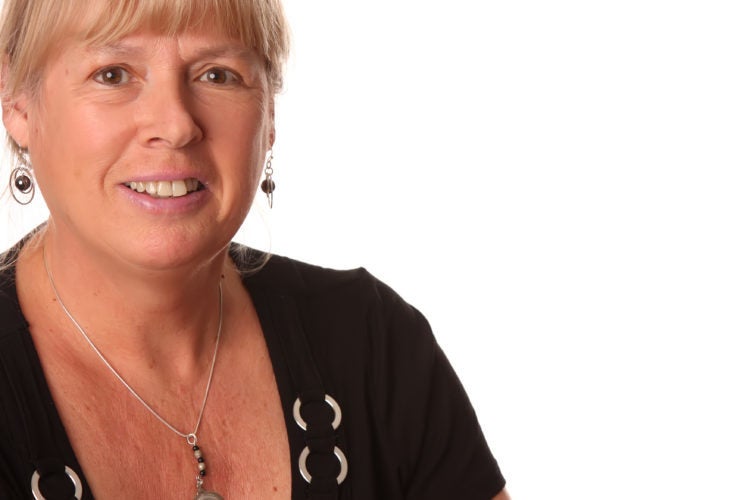 Vicki Delany is one of Canada's most prolific and varied crime writers and a national bestseller in the U.S. She has written more than twenty-five books:  clever cozies to Gothic thrillers to gritty police procedurals, to historical fiction and novellas for adult literacy. Under the name of Eva Gates, she writes the Lighthouse Library cozy series for Penguin Random House. Her newest novel is Body on Baker Street, the second in the Sherlock Holmes Bookshop series from Crooked Lane.
Vicki is the past president of the Crime Writers of Canada.  Her work has been nominated for the Derringer, the Bony Blithe, the Ontario Library Association Golden Oak, and the Arthur Ellis Awards.
This post was published on the now-closed HuffPost Contributor platform. Contributors control their own work and posted freely to our site. If you need to flag this entry as abusive,
send us an email
.