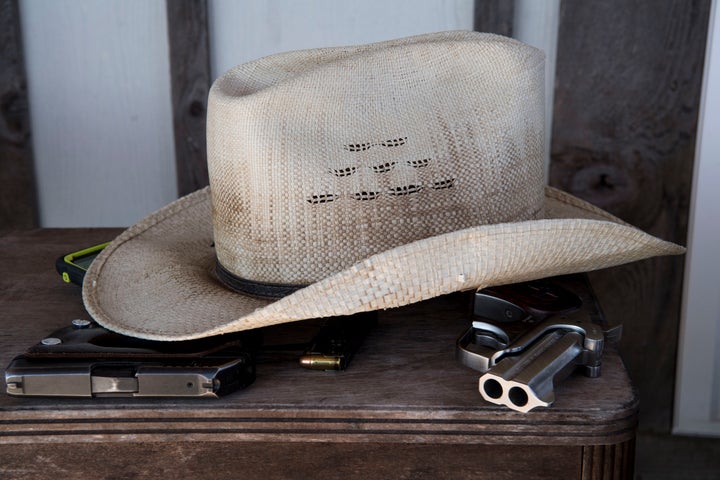 Texas Attorney General Ken Paxton has made it clear he thinks it's perfectly fine for people to carry loaded weapons into houses of worship. 
Paxton said that unless churches explicitly declare their buildings to be gun-free zones, licensed handgun owners can assume they'll be able to bring weapons inside. 
"Unless a church provides effective oral or written notice prohibiting the carrying of handguns on its property, a license holder may carry a handgun onto the premises of church property as the law allows," Paxton wrote in his opinion.
This means churches are held to the same standard as most other private entities in Texas, in that church leaders have the ability to decide gun policies for their congregations.
If a church conducts services in a rental property that is not its own, Paxton said, it should consult with the property's owners to determine gun policies.
The legal opinion also asserts that churches don't have to pay an annual license fee typically required by private institutions that want to maintain a volunteer security team. Texas law already allows churches to form these teams without having members go through state background checks and training.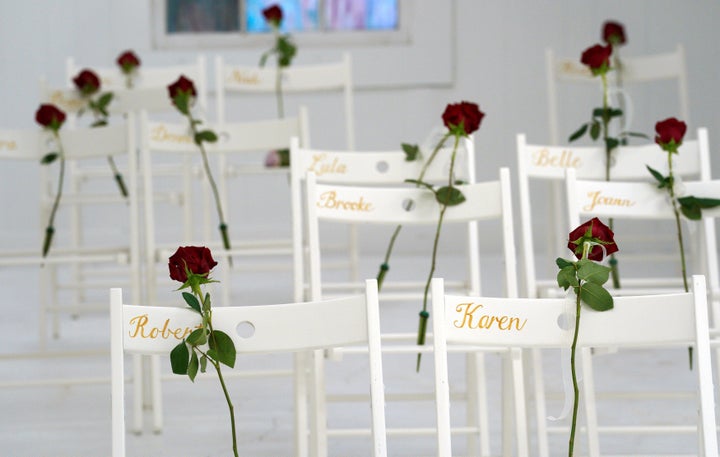 Ed Scruggs, vice chairman of the advocacy group Texas Gun Sense, told HuffPost that guns have been allowed in Texas churches for some time. Some congregations have allowed or even encouraged parishioners to carry firearms. Others have handled the issue more quietly to avoid offending some members.
For churches that want to keep guns out, Paxton's opinion puts the burden on them to put up signage declaring their policies. Texas law has very specific regulations about how the signs should be formatted.
"The sign regulations are rather onerous - requiring a Spanish translation and a legal description of the statute," Scruggs told HuffPost in an email. "A sign meeting these standards can be almost three foot tall and is often printed professionally. The signs must be clearly visible at each entrance, which can be a burden to some older churches with historic architecture or multiple entrances."
Scruggs was also concerned about the law that exempts churches from having to follow state standards in training and selecting their security guards.
"On a certain level, it is unfortunate these concerns have become a concern for church goers, but it's another example of how the state has more often than not taken the view that public safety is more of a personal choice than a public responsibility or preventive measure," he said.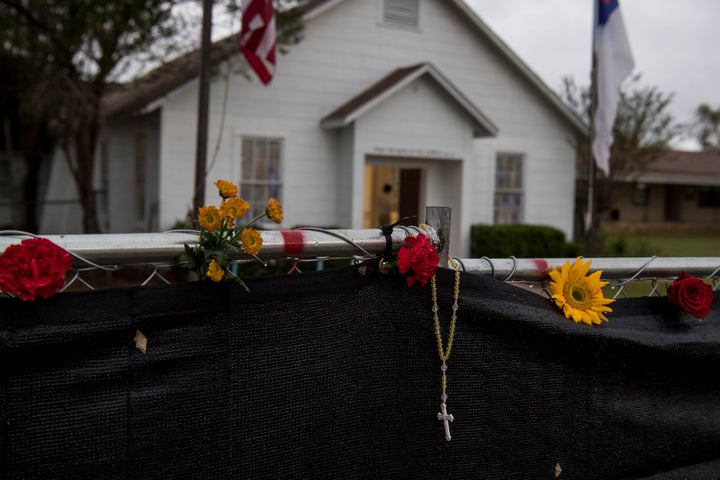 Paxton's opinion is part of Texas' response to the Nov. 5 mass shooting at Sutherland Springs' First Baptist Church that claimed 26 lives. During the attack, gunman Devin Patrick Kelley used a Ruger AR-556 rifle to methodically shoot victims in the head as they were attending a Sunday morning church service. When Kelley exited the church, he was shot twice by Stephen Willeford, a neighbor who had heard gunshots coming from inside the parish building.
Kelley later shot himself after crashing into a ditch.
On Thursday, Willeford's actions again came into the spotlight. In a statement thanking Paxton for the legal opinion, Patrick, the lieutenant governor, wrote that "everyone in the state was very thankful for the brave Texan who stopped the attack through the exercise of his Second Amendment rights."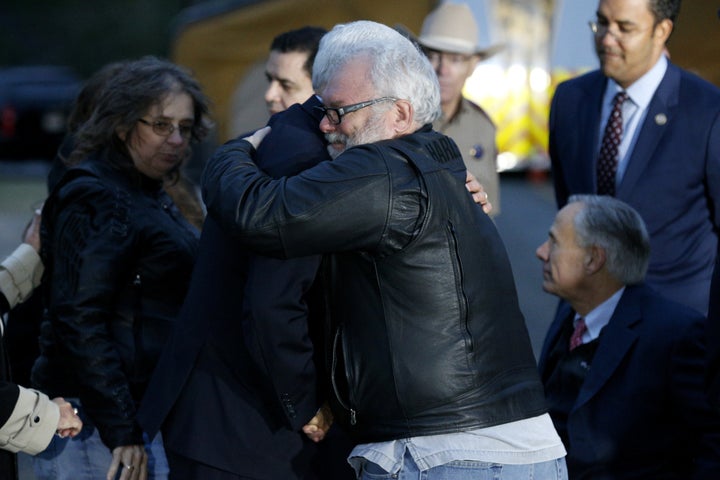 Although gun advocates argue that widespread gun ownership leads to less crime, several studies have shown that in home settings, at least, greater numbers of guns lead to a greater risk of homicide and suicide.
In addition, it's common for perpetrators of mass shootings to have a history of abusing women. (Kelley had a domestic violence conviction that should have prevented him from being able to purchase a firearm.)
Scruggs said he's not surprised about Paxton's legal opinion on guns in churches. 
"Our state officials rarely pass on an opportunity to support a perceived expansion of gun rights," he wrote. 
"We urge Texans - both armed and unarmed - to become more educated on their responsibilities and rights under the law."
BEFORE YOU GO
PHOTO GALLERY
Pivotal Moments In The U.S. Gun Control Debate