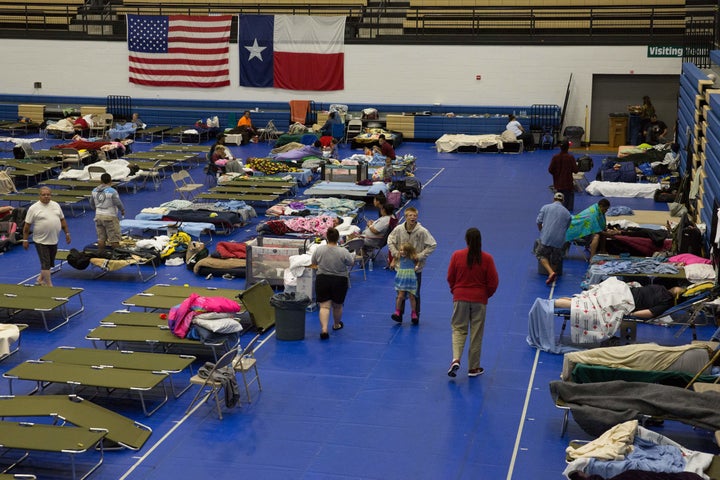 Inmates in Texas donated more than $53,000 from their commissary funds towards Hurricane Harvey relief efforts last month, state officials said this week.
The donations, which went to the American Red Cross, poured in from more than 6,600 inmates, The Dallas Morning News reports, making the average individual donation about $8.
Though that amount may not sound like much, the funds came from limited accounts that are used by the inmates to purchase things like toiletries and snacks.
Jason Clark, Texas Department of Criminal Justice (TDCJ) spokesman, said the opportunity was one that the inmates asked for.
"They were requesting to donate money," he told The Dallas Morning News.
The TDCJ oversees offenders in state prisons, state jails and private correctional facilities under contract, according to the department's website.
Texas inmates have chipped in to help in the wake of a disaster before.
"During Hurricane Katrina, offenders requested the ability to donate to the organization," Texas' Department of Criminal Justice said in a statement posted to Facebook on Monday. "At that time, they donated more than $40,000 to Red Cross."
Those inmates came from several prisons, treatment facilities, and halfway houses, TDCJ Executive Director Bryan Collier said in a Facebook video.
"Our goals is to try to ensure that we keep the offender population safe and at the same time ensure public safety throughout an event like this," he said at the time.
BEFORE YOU GO