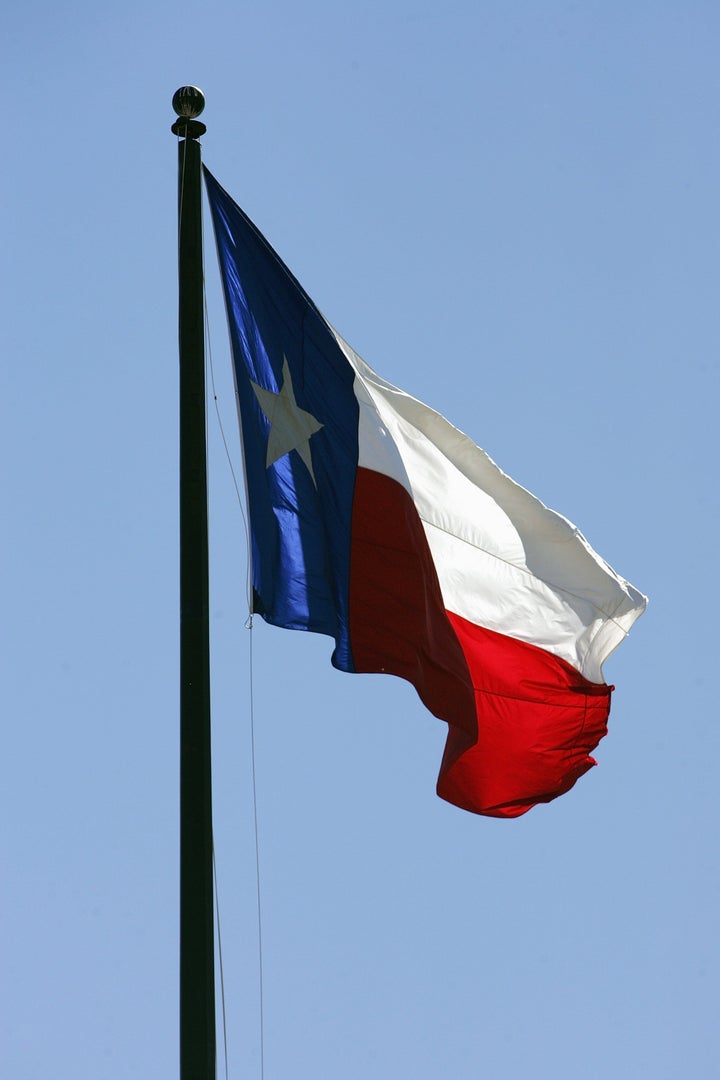 As Texas lawmakers prepare to cut billions in education funding and give school districts a heavier hand in determining teacher pay, the state's educators are fighting back.
After the state Senate passed a bill on Monday that empowers districts to cut teacher salaries and institute more furlough days -- which is now in the hands of the state House -- 200 teachers protested on the capitol in Austin. Now, according to Texas American Federation of Teachers President Linda Bridges, they're mobilizing over the phone.
"Our hope is to kill it in the House," Bridges told The Huffington Post. "If they're successful in passing it through the House, I think what teachers will see is that school districts using their new powers to cut their salaries, increase their class sizes and ... see programs that used to be there for kids gone."
Also potentially on the plate in the legislature's special session: A restructuring of education funding that would legitimize the recently-passed budget's $4 billion in cuts to education, and a measure that would make it easier for districts to increase class sizes.
While legislatures across the country are passing laws seeking to hold teachers accountable by measuring them with test scores and changing the way they're hired and fired while expanding school choice, Texas has not participated. Rather, the changes in the Lone Star state are coming because of a massive budget shortfall -- one that some Texas education advocates say could have been saved by turning to its "rainy day" fund and by fixing local taxing loopholes.
"We could have easily come up with the plug for that shortfall between the two," said Democrat Wendy Davis, who filibustered the funding law the first time it hit the Senate floor. "The leadership in the state capital has said, by virtue of refusing to use those resources, that they're not making our children a priority."
The funding law Davis filibustered is now up for debate in a special session, and stakeholders expect it to pass. "Texas is already 44th in the country in local and state spending per student. With that cut, it will drop us to 48," she said.
As the federal government increases its calls for accountability, Bridges said, the state's changes in education funding ensure low performance on these measures.
"Students who need extra help in passing the state assessments won't get it because funding will have been cut at a time when we're demanding more on state assessments from kids," Bridges said. "The legislature itself is planning for failure, planning for kids not to do as well academically and for more schools not to meet AYP [Adequate Yearly Progress] because the resources are being taken away."
Education Committee chairwoman Flora Shapiro said these laws "allow our school districts to get through a temporary problem with a temporary solution," the Republican state senator said. "There is nothing in this bill that has to be forever."
Still, Davis said the cuts would sting. "We're taking some dramatic steps backwards," the Democrat said. "While some states are figuring out how to enhance their public education system, Texas is doing things like refusing to apply for Race to the Top money that the federal government is providing."
Christina Crouse, a teacher in Corpus Christi who attended the protest on Monday, said she's most worried about the potential change in class size. "Students learn best with smaller class sizes," she said. "My fear is that you lose instructional time. When you have a smaller class size, you can give quality education to those students."
Chrisdya Houston, a Dallas teacher, said she's worried about the overall legislative sweep. "The field of public education is being devalued," she said at the rally. "Still, we have to do what we are here to do for our students. When students tell you, 'you made life better than what it was,' that pulls at your heartstrings. You can't think too hard about the budget crisis, because kids every day have to be taught."
The next step following the likely passage of these laws, Bridges said, would be a legal challenge: Many believe that by passing these cuts, Texas shirks its constitutional commitment to funding public education.
"They are walking into a constitutional challenge over school finance," Bridges said. "The constitution is so clear that education is a state responsibility, and that the state is required to fund education at a level so all kids have equal access. There's an adequacy issue and an equalized funding issue."
Democratic state Sen. Carl Uresti agrees. "There's no question that we have a legal obligation to educate children," he said. "We're not meeting the legal or moral obligation that we have to them."