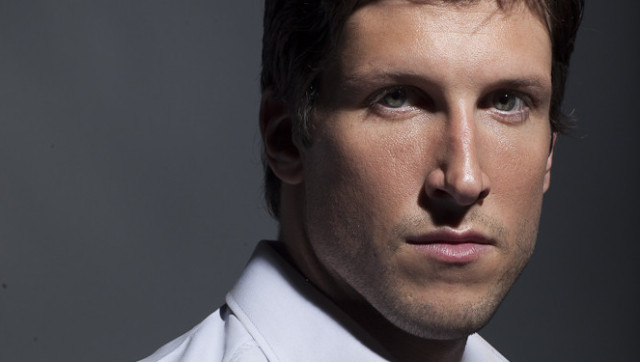 If you were hoping to be one of the 25 women vying for the heart of Canada's first-ever Bachelor, Brad Smith, and you weren't a guest on "Breakfast Television" this morning -- well, you still have a shot.
The first five "The Bachelor Canada" bachelorettes were revealed on "BT" and I'm happy to report that there was no hair-pulling or eye-gouging. Let's save the histronics for Wednesday, Oct. 3 at 9 p.m. ET/PT, when "The Bachelor Canada" debuts, shall we?

The first five already run the gamut, from 28-year-old Melissa Marie from North Vancouver, B.C., a Playboy model (of course), to Chantelle, a 25-year-old pastor (say what now?). The other three revealed earlier are Clarice, 25, an office administrator from Toronto, real-estate agent Rebecca (a.k.a. Bubba), 27, and 26-year-old university recruitment agent Sophie, from Moncton.
"BT"'s going to milk the new Citytv show for all its worth, and will unveil five more ladies next Wednesday, Sept. 5 and so on, and so on until its premiere.
But if that's not enough to satiate your love of over-the-top dates, trips around the world and MOST DRAMATIC ROSE CEREMONIES EVER, tune into "Cityline" tomorrow when host Tyler Harcott takes viewers on a tour of the Victoria mansion in which much of the romance and heartbreak takes place.
The first night is set to kick off with the season's first major fight and shocking news during the rose ceremony -- and we wouldn't have it any way. Is it Oct. 3 yet?
PHOTO GALLERY
'The Bachelor Canada' Contestants
BEFORE YOU GO