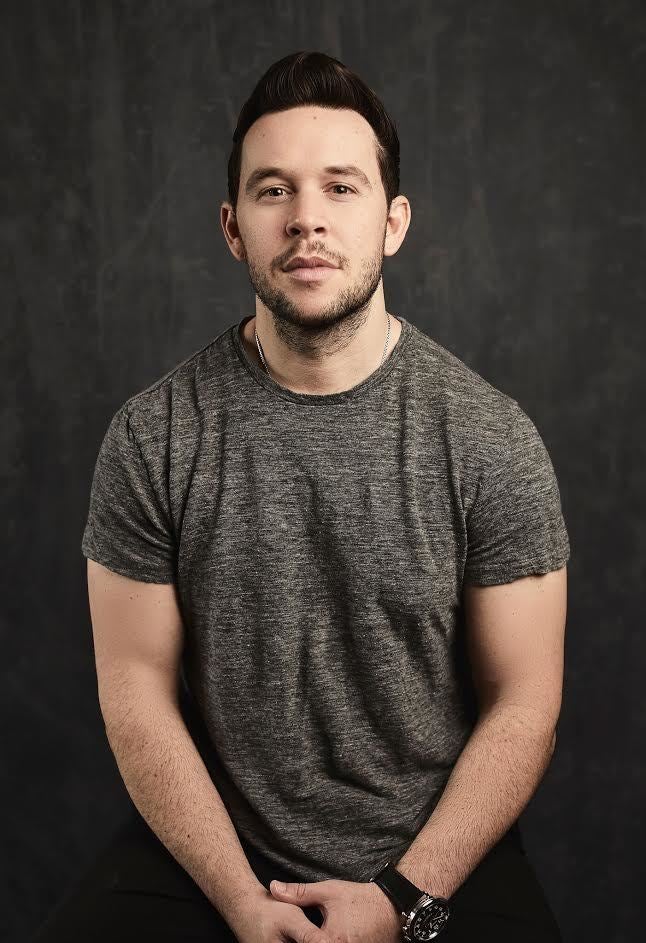 When coming up with qualities to describe people in Hollywood, loyal isn't usually topping the list of adjectives used. But, when it comes to producing powerhouse Jordan Yale Levine, a friend in need is truly a friend in deed as the charming new Hollywood kingpin has created what seems to be his own new-age Rat Pack of Tinsel Town that is a force to be reckoned with. Assembling the best, brightest, boldest, most daring, most talented and most entrepreneurial of the business, the extremely smart Levine has brought together a rag-tag group of talents that is a peppered assortment of industry risk-takers and icons from the past three generations, with just some of the frequent names in his pack being producing partner and childhood friend Scott Levenson, innovative director Justin Kelly, untouchable superstar James Franco, indie darlings Thomas Dekker, Thora Birch, Bijou Phillips and Rory Culkin, breakout stars Annaleigh Ashford and Garrett Clayton, and icons such as Alicia Silverstone, Dolph Lundgren and Molly Ringwald.
Of course, this is not the first time Molly Ringwald has been associated with a pack. Famously known as being pretty much the queen of The Brat Pack in the 80's, Levine's move to scoop the legend up into his empire is all the more savvy. Many packs have come and gone over the years in the business as groups of famous friends- and the media- capitalize on the fact that multiple artists frequently work and hang out together. The most famous packs of course were Frank Sinatra and Dean Martin's Rat Pack in the 50's and 60's, and The Brat Pack that Molly Ringwald was so famously a part of along with the likes of Rob Lowe and Emilio Estevez in the 80's. Other lesser-known packs that have ensued are The Frat Pack, consisting of Ben Stiller, Luke Wilson and Will Ferrell, and The Cat Pack, which was created in the mid-2000's for the girls who shot to super-stardom at the time, such as Paris Hilton and Lindsay Lohan. Recently, Taylor Swift has reinvented the term with "Squad", but her crew, along with the other teen pop stars of today, are far more suitable to be named "The @Pack" as they are ruled by social media.
Not that Levine and his pack aren't also ahead of the curve- in fact, quite the opposite. So on the pulse of what is next, Levine's crew should very well be called "The Stat-Pack," as they are the true innovators and artists of this time, daring to bring the world what is yet to come in life, talent, technology and whatever else. If there is a new trend out there, it's a surefire guarantee that the quick-thinking producer and his merry men are already on it. Levine and co. never dare to hold back and go after subjects people are scared of, from sex, to the taboo, to simply the way things are shot. And on top of that, they could also be called the "Wears Many Hats, Pack," as most of the members are multi-talented artists that take on several jobs within the production. With Levine, passion is clearly surging behind ever project and he is never looking to produce content just for the sake of it- his heart goes into everything he does, and therefore, he recruits people that feel the same. This is not a lazy bunch, and these are all intense artists that pour themselves into what they do- mind, body and soul, with Levine very much so a capable captain.
A self-made man, the Long Island native devoted himself at the early age of nineteen to the film industry against the wishes of all around him. Now, barely over a decade later, the established and seasoned producer has made a cemented and respected name for himself in Hollywood, created an extremely powerful empire with two outrageously successful companies; Yale Productions and Global Force Sales, worked with some of the biggest and best names in Hollywood, has produced over twenty films, and has tons more anxiously anticipated movies on the way- two most notably on the horizon being Jack Goes Home, and King Cobra.
Jack Goes Home, which opens on Friday, pairs Levine with many of his Stat-Pack members such as usual producing partner Levenson, actor Rory Culkin, and actor Thomas Dekker- who serves as writer and director on the film. A genre-bending film that would be unfair to write off as simply a horror movie, Dekker's script tells the story of a man who travels home to care for his mother after his father was killed in a car crash- only to learn further secrets and lies of his family and his own identity. As spooky as it may sound and it may turn out to be, Levine and his crew can be trusted to never put forth anything too typical, and Jack Goes Home will be a guaranteed twisting road of excitement for audiences, filled with depth and intrigue along with its scares.
And the same sentiment can be said for the other project Levine has coming out this October- King Cobra; there is just no genre to define it. Swimming all around the seas of everything from comedy, to drama, to suspense, and beyond, King Cobra is shockingly provocative and very much like nothing fans have seen before. Telling the story of porn star Brent Corrigan and the corrupted fight of power between the producers that chased him, the film brings together a magical cast that delivers exciting performances that will keep audiences on the edge of their seats. Molly Ringwald and Alicia Silverstone are wisely utilized perfectly as both are truly the it-girls of their generations, and Christian Slater once again gets a chance to show that he is one of the finest actors that is working today.
But, no one will cast a better review on any of these actors performances than Levine himself, because when someone is friends with Jordan Yale Levine? They have the best friend they could ever imagine. Listening to the charismatic producer wax poetic about his casts and crews is the most sincere sentiment you'll ever hear from anyone in Hollywood- and that is all part of why he is reaching such mega-success at such a young age. There is clear love in what Levine does, and he's great at it. With his incomparable eye for talent, entrepreneurial business sense, undeniable charm, and his outrageous knack for rolling the dice on a buzz-worthy hit that is sure to break the mold, there's no doubt that Levine is poised to be one of the gigantic producers of our time along the lines of Scott Rudin, John Lesher, and Dana Brunetti. Simply the best of both worlds, Levine not only knows how to pick winners that can be big financial box office blockbusters, but he also knows how to pick the gritty indie projects that might bring film back to a more sophisticated place in general.
In the interview below, Levine talks about all he has coming up, his next big projects like Jack Goes Home and King Cobra, what it's like working with his wide array of friends, and what he would like to do in the future. Read on for more!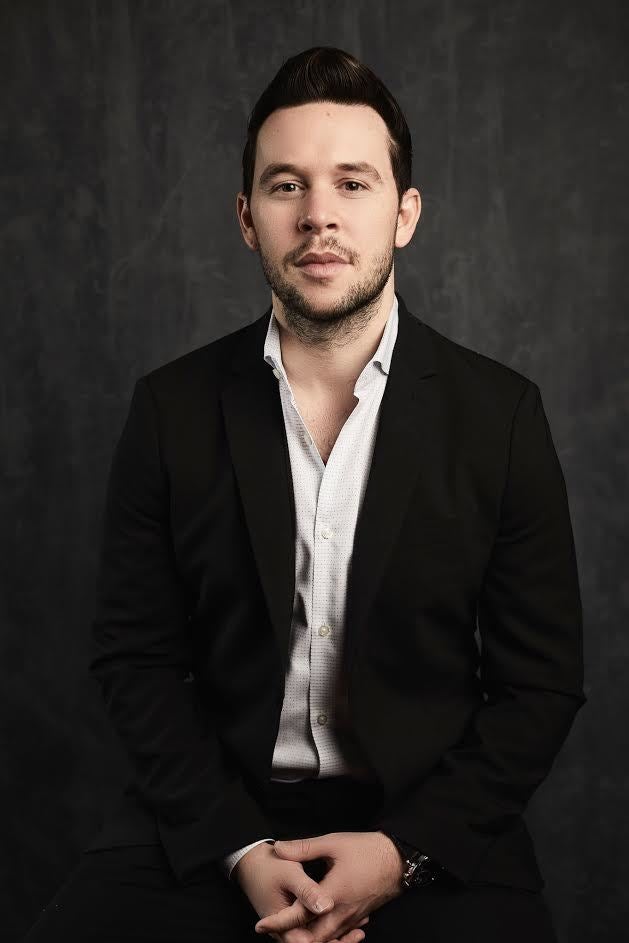 "King Cobra" is already getting great reviews before it's October 21st release date. Why don't you tell fans a little bit what the film is about and what drew you to it?
It was really just a very interesting story, and I was also very interested in Justin Kelly as a filmmaker. I met Justin through my producing partner, Scott Levenson, and of course I was very familiar with his work on I Am Michael. So, about a month prior to King Cobra, we were working on a film with Thomas Dekker called Jack Goes Home, and we were just wrapping up on that project and had sat down with Justin for the pitch. And I had always been interested in true stories and done a few of those, but this one took it to a whole new level. I think for me as an independent producer in this industry for the past twelve or so years, it really takes something outside the box, or controversial, or different in order to have a hit- or even to simply be recognized. How else will it be acknowledged as far as mainstream marketing, given all that is out there, right? So, I think it really having Justin as the filmmaker, with the combination of it being a tremendously great true story, and again just how crazy the story in itself was, and of course having James Franco on board. When Justin and I were speaking initially, we spoke about James since they had worked together on I Am Michael, and James brought Keegan Allen and Christian Slater- so that was very attractive as well to be able to work with this caliber of talent. Ultimately this movie became a co-production between my company, Yale Productions, and James' company, RabbitBandini Productions.
We're you familiar with the story of Brent Corrigan, a fan of his work, or a big fan of gay porn in general before coming on board the film?
I definitely knew of Brent Corrigan. I did not know too much about his story, but I knew who he was because I had friends that were working on a film that he was acting in a few years ago, and I remember at the time I read an article about Brent doing mainstream films and transferring over from the pornography world. So, when Justin mentioned Brent's name, I immediately knew him but I did not know his story. As for gay porn, I became a lot more familiar with it as I started to do research on it while preparing for the film, and then of course during shooting, but I really never had a strong knowledge of the subject prior.
This film has a great cast- Alicia Silverstone, Molly Ringwald and Christian Slater- who is currently the toast of the town thanks to "Mr. Robot," as well as Garrett Clayton who will undoubtedly be huge between this and "Hairspray." Can you talk about some of the casting inspiration choices?
Garrett has become a very good friend- I love him. We put him in another movie since then called Welcome To Willets which is currently in post-production. So, Scott and I knew of his work and we brought him up to Justin. We had him audition and everyone was blown away. We were looking at other people as well, but between his look, his attitude and his performance, we thought in our eyes that he was the best guy to cast- and he was just such a pleasure to work with. And the same goes with Christian and Keegan Allen. They are both amazing people that I would love to work with again. Keegan I had actually known before, ironically enough. He and I met a few years back since his agent and I had been friends for many years, so we had a general meeting. The day that he showed up to set we were happy that we finally got to work together, and that was ironic because it was really James who brought Keegan on board having also been a producer. Of course, we trusted James a lot, and Keegan worked out wonderfully. In regards to Alicia and Molly, I really have to give credit to Jason Weinberg, who is James Franco's manager. He thought they would be perfect- as did Justin. I think Justin has an awesome eye for talent as well. But, overall, I think we were very lucky with the cast that came together. It's such a cool and eclectic mix of people- you have the iconic ladies that really defined a time period with Alicia and Molly, and James and Christian who are both legendary in their own right, and then you have the up-and-comers with Garrett and Keegan. It's just such a fantastic blend. And something else that is really funny that Molly pointed out at the festivals is that in this movie all the guys get naked instead of the girls- which is interesting, but also correct! [Laughs] There's not many movies out there like King Cobra, especially that have stars of this degree. We were really lucky to get Christian on board right before he won the Golden Globe for Mr. Robot! This is a really big departure from what people are used to seeing him as, and what he's known for and what he's done, so for him to take a risk to that degree was very brave- but also just shows you that he truly is such a great actor and what he is willing to do for the subject matter and for a role. So, this has all been very exciting.
James Franco has shown an interest in these themes in film and states that they are important messages to him; queer theory, sexual abuse, and the sociological evolution of taboo sex in media. This film obviously features all of that. Are these topics that you are interested in also when looking for a project?
I have to say that for me in particular I never have one type of genre that is my favorite. I'm a lover of all film. But, with that being said, as an independent producer, like I said earlier, I really look for stories outside the box. Unfortunately, I've been part of films that have not gotten out there, and you need to have these controversial stories and these provocative stories to make noise.
You also have a lot going on outside of "King Cobra," like "Love On The Run," and "Jack Goes Home." What can you tell fans about those projects?
So, Jack Goes Home actually comes out a week prior to King Cobra. Thomas Dekker is a close friend, and he wrote this story as a way for him to cope with his father passing away. It's not a biography by any means, but it's what inspired him. It's very interesting. One of my best friends wrote the film The Signal, and he thought it was similar in regards to the fact that it is not your normal horror film. The Signal was an indie horror film that turned into this full-blown sci-fi. With Jack Goes Home, it's this indie film that turns into this horror film. And in that movie, the performances are just stellar- especially Rory Culkin and Lin Shaye who lead the film. This was my third time working with Lin and she's such a pro. We have an excellent supporting cast with Nikki Reed, and Britt Robertson, and Daveigh Chase, and Louis Hunter- so we were very lucky with that. Love On The Run is a film I produced a few years ago that took some time to find the proper home and finish up, but that movie is something I'm very proud of as well. We cast Annaleigh Ashford, and she's mostly known for Broadway- she won a Tony a year ago, but right now she is recurring on Masters Of Sex and she will be in the live version of The Rocky Horror Picture Show- so, she will be huge. And when we cast her we just knew she would blow up and be a star- she's kind of like the new Anna Faris in her own way, she's just hilarious. That movie was just great. I loved working with Steve Howey from Shameless, I love that show. This film is a nice road trip comedy.
With six projects this year alone and tons in the works, what would be your dream project and who would you absolutely love to work with?
I do have to say that I've been working a lot with the same people, and I love it. We have an extended group of friends and we all continue to work together. Especially on Jack Goes Home and King Cobra, I love the people that I worked with. Since King Cobra Justin, Scott and I have done another movie together called Welcome The Stranger. It's a film with Riley Keough, Abbey Lee, and Caleb Landry Jones. Caleb was really intense in a different way- probably one of the most talented actors I've worked with. I was very impressed and would love to work with him more. This movie is a big departure from Justin's previous work with King Cobra and what we've done in the past. This is more along the lines of The Witch, if you will. It's a very cool film. It's a different film that will get people talking. This came to be because one of our investors from King Cobra was so happy with the film and asked us what we could put together and Justin put a script together pretty quickly, and in just a few months we were shooting the script this past summer. So, beyond working with the guys, I am of course looking forward to doing some of the bigger budget projects that we have coming up. I have a movie coming up with my good friend who I mentioned before that wrote The Signal, David Frigerio. The film we are doing together is called A Bend In The Road, that will be kind of like Cruel Intentions meets Wild Things. Those films are such classics, and David is such a talented writer. We've had the script for a while and we've been waiting for the right time to produce it. I think right now after King Cobra and Jack Goes Home it feels right, especially after David's success with Signal. Alexis Knapp from Pitch Perfect is on board, as is Diego Boneta and Brett Dalton. I'm very excited for that film. We are going to shoot either in Georgia or in the Hamptons. But, for the future? I would love to work with Mark Wahlberg. People are calling King Cobra a gay Boogie Nights and Mark did that film, and I love it. For me as a producer, I really respect what he has done besides his acting. He's one of my favorites. I'm also really impressed with Jason Blum as a producer. I think he's really found his niche with the Paranormal Activity films and Insidious, but then he went back and surprised people with non-horror films that were great like Whiplash! So, I'm very interested in that also. I love people who can diversify themselves, and that's what I try and do- I try and do darker films, but I also have other films on my mind that are a little riskier and not as commercial.
You also have "Welcome To Willets" for fans to look out for. Any news on that? What else can fans look out for on the horizon?
Welcome To Willets is a film we did right after King Cobra, and again, it featured plenty of friends! Thomas Dekker acted in that one. Rory Culkin, Garrett Clayton, Chris Zylka- so kind of a mix of Jack Goes Home and King Cobra in that film. I also have a movie called Michigan in the works directed by international filmmaker János Szász who directed The Notebook- not the Ryan Gosling movie, but the international film from 2013 that was on the shortlist to be nominated for an Oscar. Michigan will be his American debut, so I'm really excited to be producing that. So, that should be coming up soon! But, of course, right now we are just gearing up for the release of Jack Goes Home and King Cobra. I think King Cobra will have a lot of people talking. It's a film where people might know bits and pieces of the story, but, with that being said, this will now tell the full story- and I am proud to say we don't take any sides. We try and be as diplomatic as possible and just tell the full story from what we know. So, I can't wait for the reaction to those films and I can't wait to see what noise they are going to make!
And knowing Levine and his Stat Pack, those risk-takers and innovative filmmakers sure know how to make noise! There's no doubt that both Jack Goes Home and King Cobra will be making a racket for a long time.
Jack Comes Home will be in theaters everywhere October 14th.
King Cobra will be in theaters everywhere October 21st.
This post was published on the now-closed HuffPost Contributor platform. Contributors control their own work and posted freely to our site. If you need to flag this entry as abusive,
send us an email
.