This tiny, bright Greek island in he heart of the south Aegean. Dotted with whitewashed cubic houses, light blue domes, and cobble-stoned alleys might seem very similar to any other Cycladic island, normally more crowded and popular. However, an exclusive, secluded atmosphere and the wild landscape provide a touch of uniqueness that makes locals feel proud of their land. Antiparos is not your usual Greek island and this has nothing but clear advantages for everyone.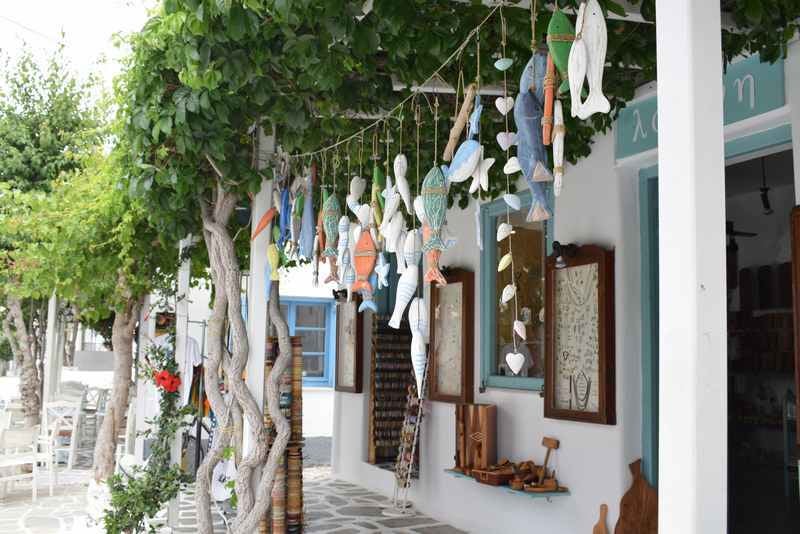 This quiet environment is enhanced by the local geography: One main road connects the north to the south of the island. One main street concentrates all the shops, bars and tavernas. A limited seaside walk for your early morning strolls and a tranquil nightlife made of dinners, ice creams and window shopping.
The island will take you back in time with that Greek village atmosphere of the early Sixties. The main and only town of Antiparos, also called Antiparos (or chora) is a dollhouse-sized village, with beautiful Cycladic houses, plenty of colorful bougainvillea. Its size allows for convenient transportation too. In fact, bikes are the most popular and convenient way to see the island.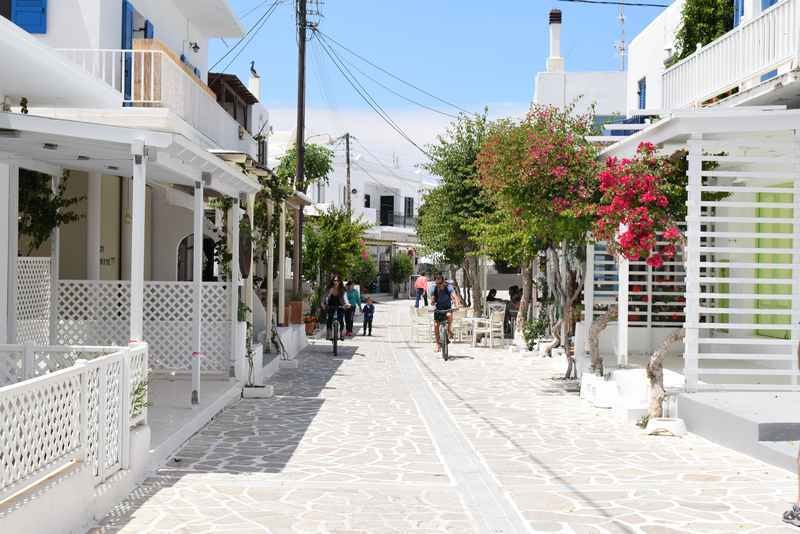 If you prefer to avoid busy places, but still want to experience the wonders of the Greek islands, Antiparos is a smart choice .
Beaches of Antiparos
Beaches on Antiparos are really beautiful. And there are different shores to choose from. Some are ideal for water sports fans, others are great for families with kids, and some others for nudism purposes. On the island, everyone gets a corner of their own made of marvelous turquoise waters and fine sand.
Popular beaches like the Camping Beach and Theologos are shallow. The latter is so calm that it looks like a lagoon, the best option for small kids; besides, several trees offer comfortable shadow and wind almost doesn't blow. An oasis of calmness for all.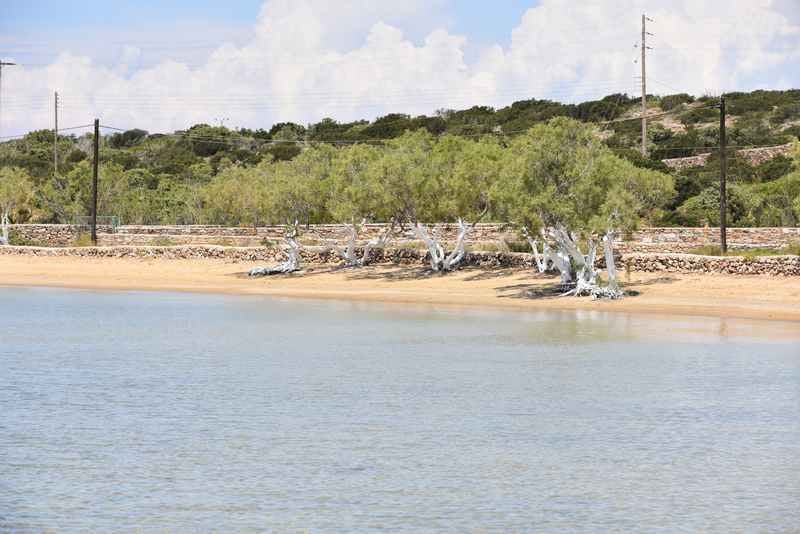 Also close to the village, Glyfa, Psarailyki A, and Psaralyki B are more traditional places. They are very popular among visitors, specially because being the island of Paros so close to Antiparos, huge waves do not have enough space or time to develop, thus making this coastal side of Antiparos a calm place where to swim.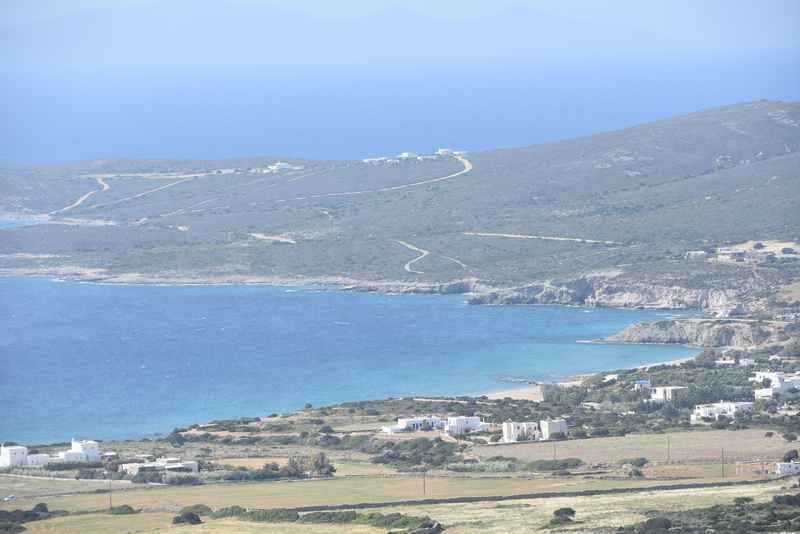 The most beautiful beach is probably Agios Giorgos, located on the southernmost tip of the island, on the bay facing the inhabited island of Despotiko. Here, the scenery is spectacular, crystal water combine with the green hills around. Being more distant from the village, Agios Giorgos has a solitary spirit that's hard to beat. Once on the beach, it's possible to choose a boat tour to visit the nearby caves, with impressive volcanic formations and bizarre angles. You can either swim in cristalline waters, and then cross the bay to reach Despotiko.
Despotiko Island
A small dock allows for few visits at a time. Once on the island, don't miss a visit to the magnificent ancient archaeological site. The excavations have proved that this was a wide cult center (from the 7th century B.C.), probably as important as the sacred island of Delos, close to Mykonos.
Archaeologist have found the remains of a temple of Apollo, rests of a cemetery and several statues and pieces of ceramic (which can still be seen while you explore the site). Despotiko is also popular not only for its glorious past, but also because the peaceful beaches and the gorgeous views of the nearby islands.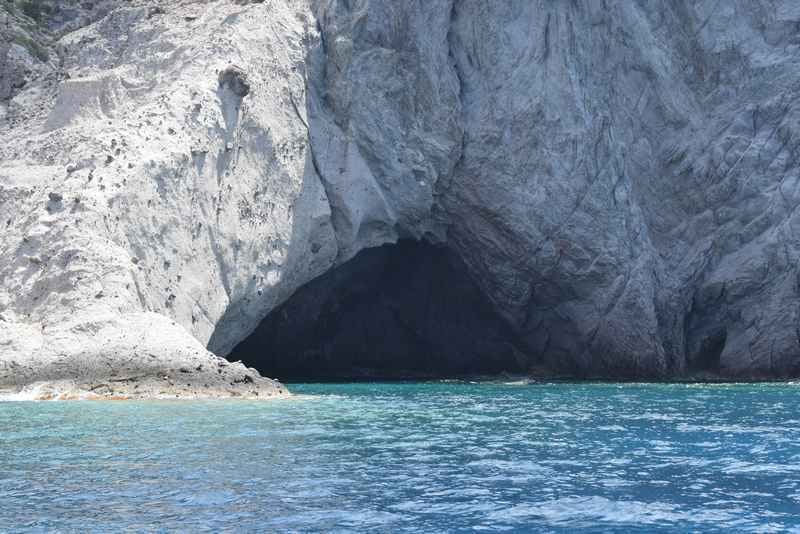 Antiparos Cave
On the hill of Saint John (Agios Ioannis) there is another place really worth a visit, one of the most ancient caves in Europe. The stalagmite at the entrance of the cave is about 45 million years old.
Four hundred and eleven steps will take you down to the heart of this wonderful, moist world made of thousands of rock formations, stalagmites and stalactites. During the years, famous visitors ventured inside the cave and left their signatures, some of them are still visible today. The cave is open to the public every day from 10.00 to 15.00. During the Summer there is big a difference in temperature from outside to inside, so remember to have a light coat with you.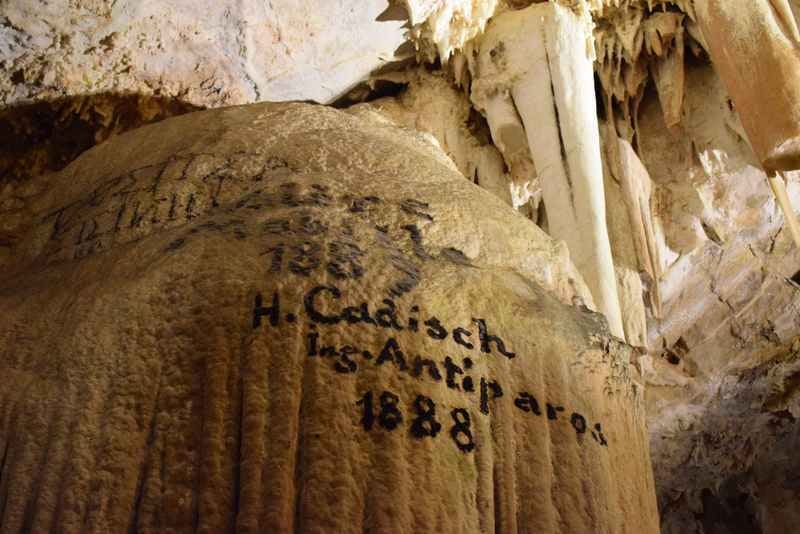 Local Food
The island has a good offer both of simple tavernas as well as of refined restaurants. A wide choice of local dishes or international bites. Those wonderful Greek dishes boasting the staples of the Mediterranean diet, combine with an offer of authentic pizza, Italian restaurants, ice cream parlors and fantastic bars for home-made hamburgers and quick waffles. Fish and seafood are always fresh and cooked in simple, yet tasty manners. The views of fresh octopus hanging to dry are not rare either.
Locals also go proud of their cheese and wine, mostly produced in reduced quantities and for local consumption. When visiting a local taverna, ask for a glass of homemade wine, either sweet or dry. Or, If you are after more sharp tastes, ask to sample some local tsipouro (a typical Greek pomace brandy, containing 40-45% alcohol) to go with local pastries. Definitely, one of the best ways to end your meal while on the island.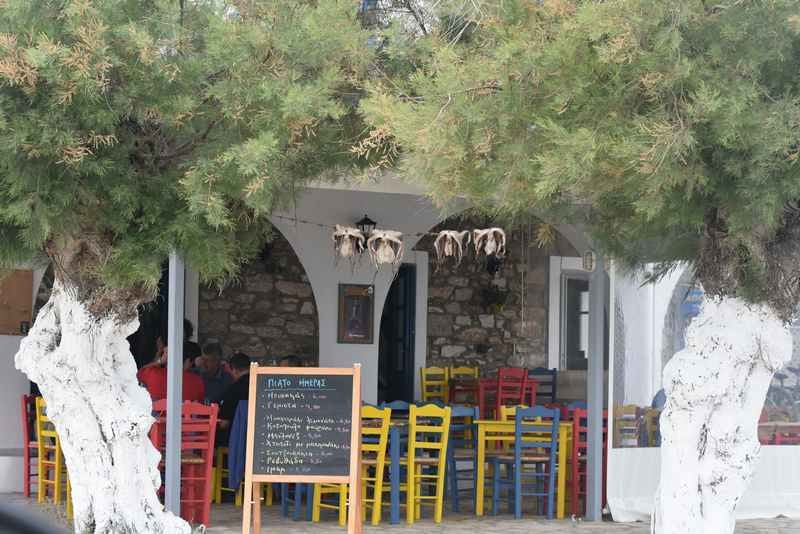 This post was published on the now-closed HuffPost Contributor platform. Contributors control their own work and posted freely to our site. If you need to flag this entry as abusive,
send us an email
.