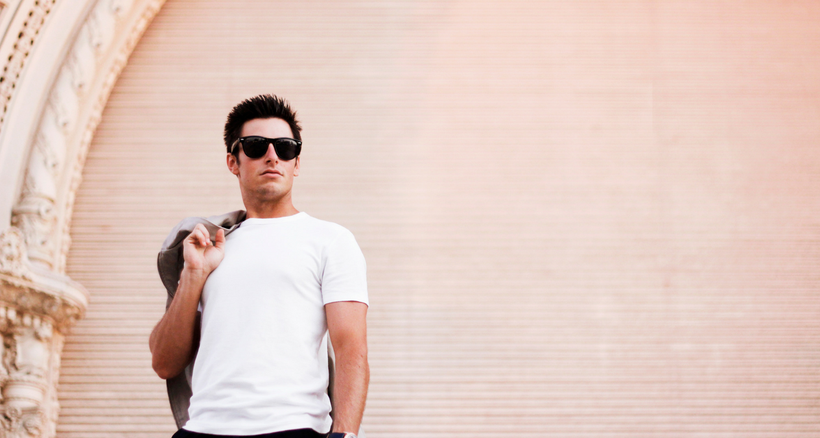 The training wheels are now off; you made the leap to being an entrepreneur. The clock's menacing red glow shows 3:32 AM. You are thrilled since it's Saturday morning. Not because it's the weekend but because you can put more hours "entrepreneuring" without worrying about the day job. Side hustling has your body redlining while your relationships are flat lining. If you peed out all the energy drinks and coffee you consumed in the last few weeks; you could single handily fill up the Great Lakes. An impressive urinary feat indeed but unfortunately, your body is under severe duress. After all the time spent tweaking message, product, funnels, email sequences, split testing, content writing, copywriting, customer avatar formulating, marketing automation programming, parenting, husbanding, the one thing neglected is you. You have put yourself on the back burner indefinitely, thinking you are doing right by investing in everything besides your body.
It is where I am now, struggling with the weight of the world on my back (and on my gut) as I embrace the wild entrepreneurial frontier. As I have always done with other difficult challenges, I find wise counsel, a "Ben Kenobi" to guide me on my hero's journey. Serial entrepreneur and health coach Nicholas Bayerle is the Ultimate Entrepreneur Optimization Jedi.
Be where you want to be now, wherever you are now.
Throughout his life, Nicholas overcame extraordinary challenges and led a life that others just dream about. In his early years, when learning to ride a bike, his dad refused to put training wheels on and taught Nicholas a valuable lesson: Be where you want to be now, wherever you are now. It is a lesson seared into Nicholas' DNA and continues to provide Nicholas dividends on his life journey.
We have all written what our ideal day looks like, how we'll drive our Rolls-Royce Ghost to complete the dream itinerary:
1. workout with elite personal trainer
2. deep tissue massage and some aromatherapy
3. "the office": marketing consulting on the back nine.
How many of us, live in our dreams but don't figure out how to be there now? We silo ourselves into inevitable failure. We are infatuated with the Ghost and the dream lifestyle, and laser-focus only on the earnings and work needed to accomplish that while neglecting our health. We play "when" Russian roulette: when I get wealthier, then I will get healthier. Ironically, the engine of you will inevitably crash, and you will be out of health and less likely to generate the wealth you desire.
As we gain success, we have to be wary of how easy it is to fall. Though Nicholas had learned a great lesson from his dad, his dad also said something that created a rift between them. By age 12, Nicholas was an elite competitive athlete and one day he told his dad "I want to be the best in the world" to which his dad replied you will never be the best. Crushed, Nicholas nosedived when it came to his grades and health. He gained over 60lbs, and his grade point average dropped by half. For a few years, he didn't even speak to his dad.
Be Your Own CEO
Success is when you are most vulnerable. For me, success is my drug addiction. In addition to the euphoric high feeling like an unstoppable runaway train, you are blind to the inevitable which is that it cannot last and you will derail eventually. It is human nature. We conquer, and we fail.
However, with each failure, a newer insight, a new path, a stronger resolve rises from within. For Nicholas, this new path was one of understanding that validation and governing comes from within. We have to be our own validators; we have to be our own CEO. No matter what, you cannot find validation in other people whether they are your soulmate, business partner, father or mother, child or even your Facebook friends. You have to commit to yourself, to put the ring on your own finger. For Nicholas, he had a similar epiphany and put his health as the priority. He turned both his grades and his health around and to this day, health has been the top priority and has driven his phenomenal success as a serial entrepreneur, and now he leads others into making the same billion-dollar leap as he did.
He has helped hundreds of men personally over the last five years with his wife and business partner Amanda. Together they have seen their clients gain confidence, pursue new business ventures, create more impact, increase their income, and grow stronger relationships. Take Tommy for example, for years he struggled with low testosterone. Working with Nicholas, he gained massive confidence in himself, got the body he wanted, pursued new career choices, and overall became the leader he knew he could be for his fiancé.
Nicholas helps high achieving men optimize the primary force driving their success, themselves. Unlike others, he knows the struggles entrepreneurs deal with when getting healthy and it all comes down to priorities, which determines where you spend your time. He creates plans that are specific for the busy man.
As we survive the holidays and kindle new resolutions, entrepreneurs looking to take the ultimate leap in their business should not look externally to the latest marketing or sales gimmick or meditation affirmation. Look internally and optimize yourself.
This post was published on the now-closed HuffPost Contributor platform. Contributors control their own work and posted freely to our site. If you need to flag this entry as abusive,
send us an email
.