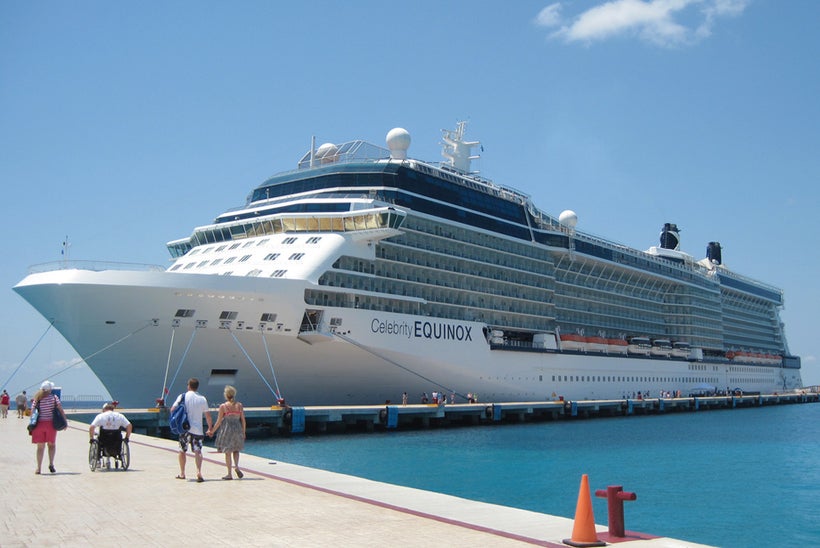 Before boarding, or even booking, it is possible to find out more than you think about the sanitation and cleanliness aboard every cruise ship that docks in the United States. This information, provided by the Centers for Disease Control and Prevention (CDC), may calm some of your fears about health and safety on the biggest cruise liners in the world.
As part of the Department of Health and Safety, the CDC is responsible for promoting environmental health, as well as preventing and preparing for health concerns. The directive for the CDC includes protecting Americans from threats to their health, safety, and security. To effect this directive, the CDC must oversee and inspect an industry that could put Americans at risk of illness or disease. Those who patronize the cruise industry are vulnerable to gastrointestinal illnesses, outbreaks of norovirus, and food-related sickness caused by improper preparation.
Through the Vessel Sanitation Program, the CDC has taken steps to prevent these illnesses from affecting cruise passengers today and in the future.
The CDC's Vessel Sanitation Program partners with cruise companies to prevent and control gastrointestinal illnesses on a cruise ship. As part of this partnership, the Vessel Sanitation Program provides best practices and training to cruise ship employees. The program also conducts two annual inspections of every cruise ship that docks in the United States.
These inspections are unannounced to the cruise ship owner or operator. The Vessel Sanitation Program reviews the operational sanitation of every cruise ship, and it makes the results of its inspections known to the general public through the CDC website.
What Does the Vessel Sanitation Program Look For?
The Vessel Sanitation Program follows a list of criteria and practices to inspect each cruise ship. Overall, the inspectors determine if the ship is operated and maintained in accordance with public health standards. The sheer size and number of services offered on a cruise ship mean that hundreds of practices and procedures must be looked at on any given vessel.
In its current manual on cruise sanitation and cleanliness, the Vessel Sanitation Program provides standards for everything from design and construction of hand-washing stations to review of medical facilities, and from food safety of wild mushrooms and milk products, to filtration of swimming pools and whirlpool spas.
During an inspection, the Vessel Sanitation Program will look for compliance with every part of the manual, including a total of 44 items on each inspector's list. When a ship's operations or practices are out of compliance, the Vessel Sanitation Program provides a report and recommendation to the cruise company. The inspectors also give the ship's sanitary operations a score between zero and one hundred in the inspection detail report issued after an inspection concludes.
Perfect Marks for These Cruise Ships
Half-way through 2017, most if not all cruise ships that dock in the United States have undergone their first surprise inspection. The public can visit the CDC webpage on the Vessel Sanitation Program to review scores for each of these ships, several of which have registered a perfect score of 100 already this year.
In fact, as of mid-July, 22 ships had perfect marks from the Vessel Sanitation Program inspectors. These include ships from the major cruise lines, Royal Caribbean, Carnival Cruise lines, Disney Cruise Lines, Princess Cruises, Holland Cruise America, Celebrity Cruises, Norwegian Cruise Line, and Oceania Cruises. The cruise ships with a score of 100:
Thai Fantasy
Liberty of the Seas
Freedom of the Seas
Radiance of the Seas
Carnival Fantasy
Carnival Victory
Carnival Elation
Disney Wonder
Disney Magic
Disney Dream
Disney Fantasy
Caribbean Princess
Coral Princess
Island Princess
ms Euordam
ms Oosterdam
ms Koningsdam
Celebrity Equinox
Celebrity Silhouette
Celebrity Reflection
Norwegian Epic
Norwegian Jewel and
Oceania Marina
Each of these ships will undergo a second inspection this year and receive a second overall score. You can always check the CDC website to see if each ship maintains its perfect mark.
This post was published on the now-closed HuffPost Contributor platform. Contributors control their own work and posted freely to our site. If you need to flag this entry as abusive,
send us an email
.