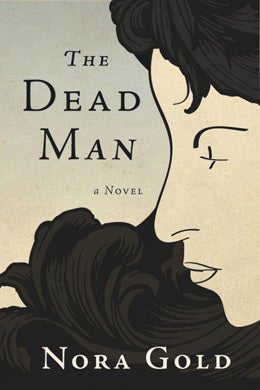 In "The Dead Man," the new novel by Nora Gold, Eve Bercovitch, a 55 year old  Toronto-based composer of Jewish music and a music therapist, is obsessed by an affair she had with Jacob Gladstone ("Jake") that ended abruptly five years ago when Jake decided to remain with his wife in Israel.  Even now, as she arrives in Jerusalem to attend a music therapy conference, she is tempted to call his phone and hang up. She continues to dwell on him, revisiting the affair, and steels herself against possibly re-encountering him. She wonders what he thinks of her now (if he does at all), and what his wife thinks of her (if she does at all). She even makes her conference presentation about Jake, treating him as a case study. In Bercovitch's mind, Jake takes up a lot of real estate.
              In all other respects Eve is a reasoned, thoughtful person: a widow, a mother of adult children, knowledgeable about Jewish music, and a valued music therapist. We even see that other men are attracted to her, if only she would be open to their advances.
              Over the course of this multi-layered narrative, Eve heals herself of the affair and begins on the road of a new composition (the two are not specifically linked, but it is hard to imagine one occurring without the other). In "The Dead Man" Gold shows us glints of the creative process and the healing process with specific narrative benchmarks, while availing the reader of the metaphor of a woman who in order to live fully again must make her feelings for her former lover into "The Dead Man." That Gold accomplishes all this in so slender a novel is all the more impressive.
              The fault with the novel, if there is any, is with "The Dead Man" himself. Just as it is said that a super-hero movie or James Bond adventure is only as good as its villain, here I wish Jake were a more interesting or attractive a person to obsess over. It may be due to my white male privilege, but I found him boorish. That may be the point – that she obsesses over someone not worthy of her – but that does not make the time spent with his character any more enjoyable for the reader.
              That quibble aside, The Dead Man offers many pleasures: vivid descriptions of Jerusalem and Israel, insights into Jewish music and composition and an all too infrequently-found-in-literature portrait of a 55 year old woman who is finally coming into her own. 
This post was published on the now-closed HuffPost Contributor platform. Contributors control their own work and posted freely to our site. If you need to flag this entry as abusive,
send us an email
.