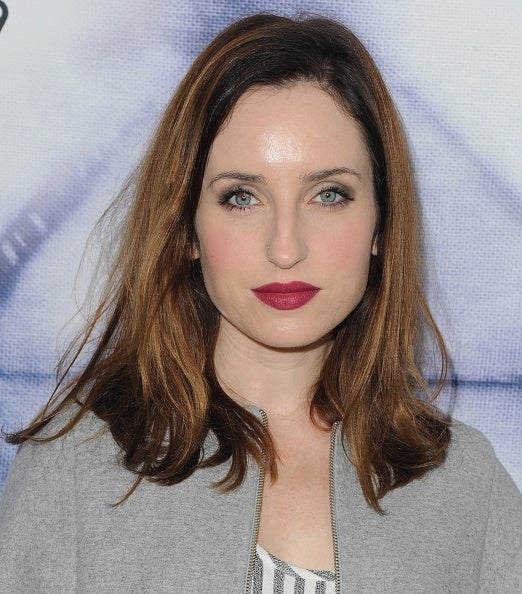 There is something very big happening in film- and it only took about eighty years, or since the birth of the industry, for it to happen. For many years, only men have called the shots in Tinseltown... with the rare exceptions and diamonds in the rough along the way. But, for a long time, the Amy Heckerling's, Penny Marshall's and Kathryn Bigelow's of the world seemed few and far between, and actresses were left dependent on waiting for male writers and directors such as Jason Reitman and Mike Nichols  that offered up quality roles and understood they were worth more than just eye candy in film. But, lately, there has been a storm brewing in Hollywood, and women have taken matters into their own hands as many of the talented and beautiful starlets such as Regina King, Shiri Appleby, Erin and Sara Foster, Lori Petty, Kathleen Robertson, and of course, Angelina Jolia (and many more), have all begun stepping behind the screen to write, direct and produce in order to create quality roles and important stories for women...and the latest power-player of that rapidly growing club is none other than dynamic Life In Pieces star, Zoe Lister-Jones.
     In her directorial debut, Band Aid, Lister-Jones pulls out all the stops as she not only directs the film, but she writes, stars in, and produces it as well. As if she couldn't get any more talented, she also writes all the original songs in the film! Helping to pioneer the change that she wants to see in the industry, the actress-turned-director-turned-unstoppable force, has been quoted saying; "I wanted to foster an environment that was collaborative and empowering for women," as she went on to hire an entirely female crew, showing that she wasn't going to just be the change she wanted to see for herself, but empower others as well. Some of the names on the roster of that groundbreaking crew are Producer Natalia Anderson (Resident Advisors), Cinematographer Hillary Spera (Blue Angel), Production Designer Hillary Gurtler (Not Cool), Editor Libby Cuenin (Togetherness) and Line Producer Kristen Murtha (The Great Silence).
     With a highly original concept about a couple who tries to get past their grievances of a miscarriage by turning their woes into music and forming a rock group, Lister-Jones proves that she is more than worth her salt as she manages to be a good leader for her team, both in the creative sense and in the production sense. And since the cast also has a slew of eclectic fan-favorite stars, the film will surely draw in a wide range of audiences. Some of those names that will star alongside Lister-Jones are; Adam Pally, Fred Armisen, Jesse Williams, Jamie Chung, Susie Essman, Ravi Patel, Erinn Hayes, Chris D'Elia, Jerry O'Connell, Hannah Simone, Brooklyn Decker, and Lister-Jones' Life In Pieces co-stars Angelique Cabral and Colin Hanks, not to mention his former Roswell co-star, Majandra Delfino (for all those desperately waiting to see that reunion!)
     Rounding out the rest of the production team; QC Entertainment finances Band Aid, with the company's principals Sean McKittrick, Ray Mansfield, Edward H. Hamm Jr. and Shaun Redick serving as Executive Producers, while  Lister-Jones also produces the film with her husband Daryl Wein, under their production company, Mister Lister Films.
     So, again, there is a storm brewin' in Hollywood. And with Lister-Jones writing, directing, producing, starring in, writing music for, and creating opportunities for women in front of, and behind the camera with Band Aid, she's not just caught in the middle of that storm, she's makin' it rain.
     Now if they could fix that other drought in California...
This post was published on the now-closed HuffPost Contributor platform. Contributors control their own work and posted freely to our site. If you need to flag this entry as abusive,
send us an email
.