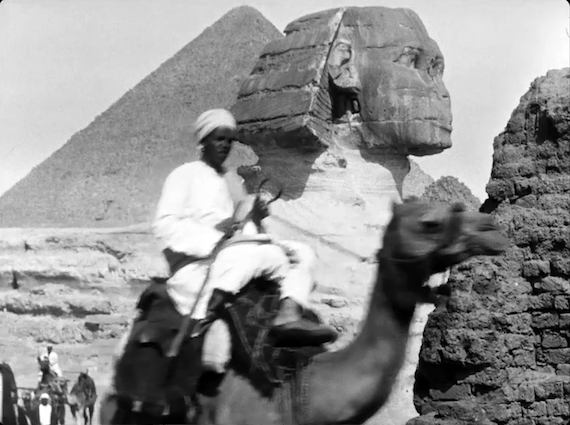 During the superabundance of interesting meetings, star-filled junkets and glamorous parties that make up the Dubai international Film Festival, at times I forget the most important part of this event -- the films! It's the reason why I'm here, why we are all here in fact, audiences, filmmakers and media from around the world alike.
But on my second day at DIFF I caught up on a lot of films I'd been craving to watch, like Their Finest, a moving British drama starring Gemma Arterton and Bill Nighy, Thierry Frémaux's fantastically curated Lumière! presentation and Yousry Nasrallah's Brooks, Meadows and Lovely Faces.
Nothing like sitting in a dark movie theater, with the glow of the big screen warming my heart to make the world seem right again.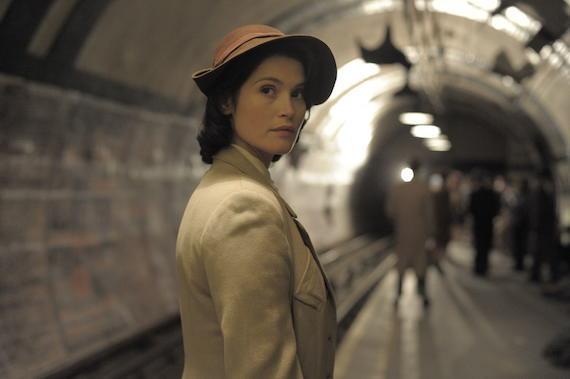 With Their Finest, a film I watched in the isolated comfort of a press screening, it was a case of the perfect storm. A film made by a woman filmmaker, Lone Scherfig, about a female screenwriter (played by Gemma Arterton) who writes propaganda films during WWII in London. It's a phenomenally ripe time to be talking about the undeniable power of cinema and how good, positive messages empower while violence only adds to the chaos. I found myself cheering silently for the film, for its characters and at one pivotal moment in the story, I sobbed out loud. Their Finest is that good, that satisfying, that important at this point in time, that well made. More interviews with the cast and those working behind the scenes to come, from DIFF.
Now onto Thierry Frémaux's labor of love Lumière!, a documentary about the French inventors of cinema, as pretty much we know it today -- Auguste and Louis Lumière. Through a series of short, silent films that were shot between 1895 and 1905 by the Lumière brothers, Frémaux shows a world that is at once past, present and future.
The wondrous treat that audiences get when they watch Lumière! is a live commentary by Monsieur Cannes himself. The artistic director of the largest movie festival in the world sat inside the Jumeirah Theater, his chair facing the screen and shared insight, disclosed little known facts and took the audience on an important, yet utterly fun, cinematic journey. What he called, a "door into the Lumière world", these ten films, having gone through a 4K restauration are at the best they've been since their creation. They are "in a shape we've never seen them in the past," gushed Frémaux during the screening. While the Lumière brothers came in the midst of the invention process that made cinema possible, which started with Thomas Edison, they won it in a technological way, by creating the best machine, but also by imagining the most creative way to watch films, from within an audience, making it utterly social. A quality Frémaux calls "very French!"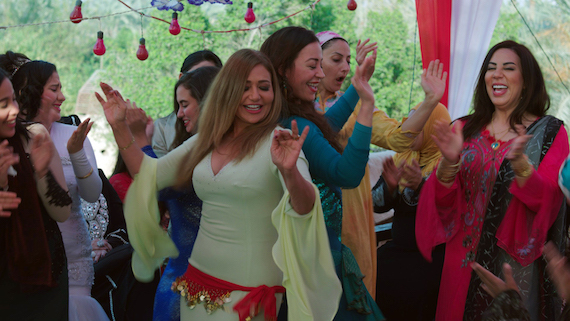 With Yousry Nasrallah's latest Brooks, Meadows and Lovely Faces, his highly anticipated return since the 2012 After the Battle, a personal favorite, I found myself as participant to a great banquet of "love, food, freedom and dignity," as Nasrallah himself proclaimed to kick off the screening. In fact, I felt as if his film started where our last interview left off. "I love to cook, you know you cook and you get the same kind of response you get for a movie! It's good, it's delicious, it's wonderful, or it's lousy. Come to Cairo, I'll cook you lunch," he said, back in 2013. Brooks is that banquet, with a larger than life group of people who infused my senses and grabbed my attention from the very first frame. To say that I adore Nasrallah, is an understatement. His treatment of women in the movies is unique, not only because he intrinsically respects our gender, but because he gets our sensuality, our joie de vivre, our need for a connection -- down to a T. Again, more to come on his film in later blogs.
All images courtesy of DIFF, used with permission.