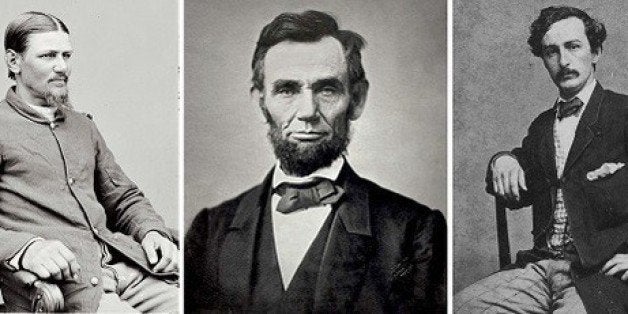 Richard Thomas, the actor who played John-Boy on The Waltons, tipped the scale. I returned competing literary options to their proper place, tucked the audio edition of James Swanson's Manhunt: The 12-Day Chase for Lincoln's Killer under my arm, and headed to the circulation desk. It was a Friday afternoon. Next week's commute was set: Richard Thomas would read to me.

The story was familiar. Lincoln and Mary taking an afternoon buggy ride. The trip to Ford's Theater to see Laura Keene in Our American Cousin. John Wilkes Booth's racial hatred as motivating factor in the assassination. The shot. Booth's jump to the stage. The broken leg. Dr. Mudd. The chase. Lincoln's death at 7:22 the next morning.
By week's end, the story was coming to the expected climax. John Wilkes Booth's life on the run was over. The twenty-six-year-old actor-assassin had turned a Virginia tobacco barn into a stage upon which to give his final performance. I had enjoyed Swanson's fine book, but I knew how the story ended and my mind wandered to the workday ahead -- until I half-heard an odd detail about one of the men surrounding the barn in which Booth was trapped.
What did he say? Did I hear what I think I heard? I backed up the CD a bit. Richard Thomas repeated himself: the man who killed John Wilkes Booth, Thomas "Boston" Corbett, only a few years prior to that April night had self-castrated himself as spiritual inoculation against sexual temptation.
I've been interested in the Lincoln assassination since I ordered Jim Bishop's 1955 masterpiece The Day Lincoln Was Shot from my junior high's Scholastic Book Club. How had I missed this? How did I not know Boston Corbett's backstory?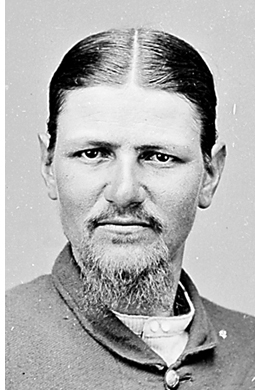 Corbett was born in London in 1832. His family came to America when he was a boy. In his late teens, he apprenticed with a hatter and in his early twenties took up the trade on his own. In quick succession, he married and lost both wife and baby in childbirth. Depression took hold. Corbett tried to drink it away, but the alcohol didn't help. Hoping a new environment would be the key to a happy life, he left New York City for Boston. There he got caught up in a Methodist revival and experienced conversion. He was 26. He rechristened himself Boston, an homage to the city where he met Christ.
High on religion, street preaching and hard-sell proselytizing followed. He grew his hair long to imitate Jesus. He took his faith and his scriptures seriously -- and excruciatingly literally. One evening he found himself taken with wild thoughts at the sight of two "fallen women." Wrestling with how to remain holy in the midst of numerous worldly temptations, the words of Matthew's Jesus flashed through his mind:
Wherefore if thy hand or thy foot offend thee, cut them off, and cast them from thee: it is better for thee to enter into life halt or maimed, rather than having two hands or two feet to be cast into everlasting fire. And if thine eye offend thee, pluck it out, and cast it from thee: it is better for thee to enter into life with one eye, rather than having two eyes to be cast into hell fire....Jesus said unto them, All men cannot receive this saying, save they to whom it is given. For there are some eunuchs, which were so born from their mother's womb: and there are some eunuchs, which were made eunuchs of men: and there be eunuchs, which have made themselves eunuchs for the kingdom of heaven's sake. He that is able to receive it, let him receive it. - Matthew 18:8-9, 19:11-12
Corbett dutifully took a pair of scissors, made an opening in his scrotum, cut off his testicles, and sewed himself back up.
Two years later, with impending Civil War, Corbett joined the Union Army. His preaching work continued. He evangelized fellow soldiers and organized Bible study groups and prayer meetings. Discharged in 1863, he re-enlisted in 1864, was soon captured by Confederate troops, released a few months later, and promoted to sergeant. In mid-April 1865, Corbett's regiment, the 16th New York Cavalry, was ordered to track down and capture the assassin John Wilkes Booth. He was to be taken alive, per order of Secretary of War Edwin Stanton.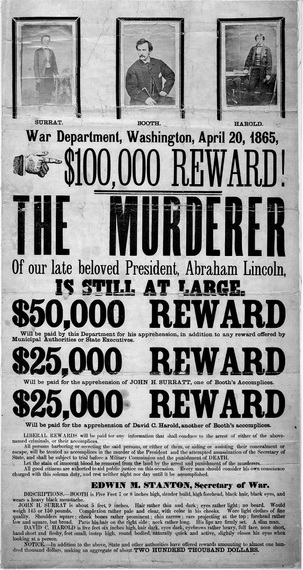 Twelve days after the tragedy at Ford's Theater, Booth and his companion, twenty-three-year-old David Herold, were hold up in a tobacco barn on the Virginia property of Richard Garrett. Escape was impossible. Herold surrendered. Booth held steadfast. Negotiations continued. Sergeant Corbett offered to enter the barn and take Booth by force. The commanding officer rejected the proposal. Setting the barn ablaze made more sense. It would drive Booth into the open where he could be taken alive.
Corbett positioned himself along one side of the barn. He could see Booth through a crack between the slats. The flames grew. Booth appeared agitated. Worried that he might try to fight his way out of the inferno, Corbett fired his revolver. The bullet struck Booth in the neck. Paralyzed, the assassin was quickly removed from the barn and died a few hours later. Secretary Stanton's order had been clear: Booth was to be taken alive. When Corbett's commanding officer demanded an explanation for firing on Booth, Corbett blamed God: "Providence directed me!"
Boston Corbett, the Jack Ruby of the Lincoln assassination, gained instant fame as "Lincoln's Avenger." He sat for a portrait with renowned photographer Mathew Brady (his was the Lincoln family's studio of choice) and he traveled the country preaching the gospel and retelling the story of the night Providence directed him to kill Lincoln's assassin.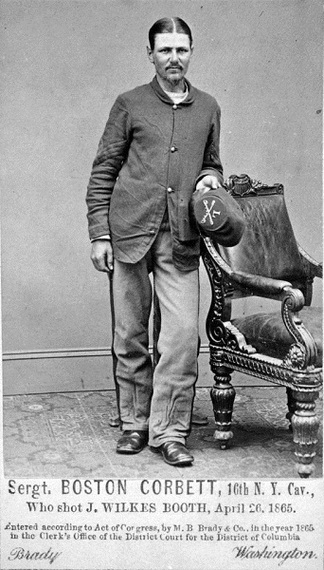 In the aftermath of the events of 1865, the eccentricities that characterized most of Corbett's adult life grew worse. He became erratic, occasionally dangerous. Paranoid fantasies flooded his mind. Many tried to help the famous man, to no avail. He was institutionalized. He escaped and fled to Minnesota where he disappeared from history. It's believed he died in the Great Hinckley Fire of 1894.
History is full of characters like Thomas "Boston" Corbett. Eccentrics. Oddballs. Fanatics. Men and women who stumble into fame and infamy as supporting actors during great scenes of human history. Along the way, inexplicably, I had failed to make the acquaintance of this particular one. As a teacher, I use colorful characters and offbeat anecdotes to engage students. In Corbett, I definitely have a good candidate. Next time I teach the Lincoln assassination, I'll be sure to reference every gory detail in the life of the eunuch who shot and killed the man who shot and killed Lincoln.
Rodney Wilson holds graduate degrees in history and religion. He teaches both at a community college in Missouri.