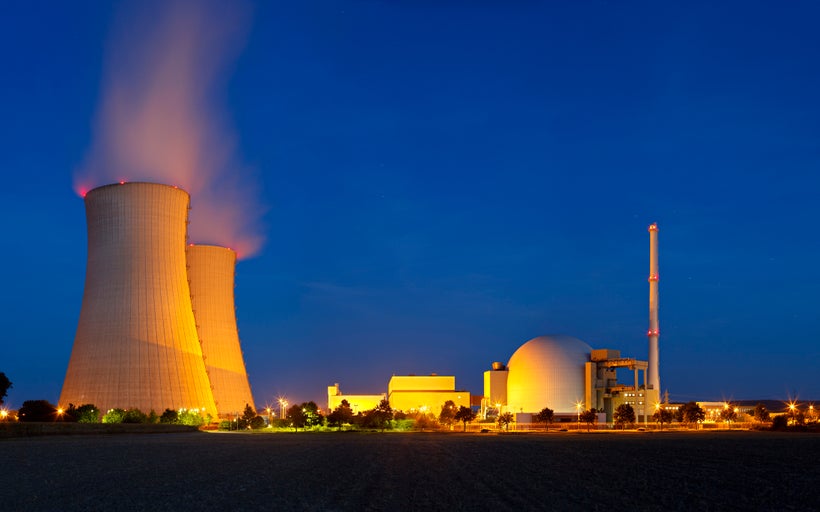 Nuclear waste was initially removed from the reactors and placed in cooling pools. A typical fuel assembly (weighing under a ton) produces between 250 and 500 watts of heat until the short-lived radioactivity dies off. (These are primarily Sr-90 and Cs-137, both of which have 30-year half-lives.)
The Department of Energy planned to transfer all this waste to a permanent disposal facility at Yucca Mountain, Nevada, by 1998. The facility ran into technical problems (ground water was leaking into the storage chambers) and state opposition (even though the local communities were amenable); Senator Harry Reid convinced many people in Nevada that this was an example of the rest of the US treating Nevada as a garbage dump. Reid convinced President Barack Obama to shut down the Yucca facility shortly after Obama was elected President.
Several Republicans now want to reopen Yucca, but doing so will be expensive. The Office of Management and Budget (OMB) estimates that storing waste there will cost $96 billion.
A temporary alternative to pools has been found. It is called dry cask storage. Once the fuel has cooled a bit, it can be put into large metal and concrete casks. It is meant to offer secure storage above or just below the ground. It is meant to be "interim" storage, not permanent; it will hold the waste for several decades while the US develops a permanent "geologic" storage method. These casks are tough; an airplane or tornado can hit one of these dry casks without releasing any of the nuclear waste. I am convinced that these casks are tough enough to withstand anything that might hit them, including attempts by terrorists to steal nuclear material.
Some organizations are opposed to any kind of disposal method. The Sierra Club, for example, opposes and will oppose all ideas for permanent disposal until the United States has officially decided to terminate all use of nuclear reactors for power generation.
Others worry that the dry cask storage will become permanent, since they are pessimistic about the security of putting the waste deep into the ground.
My own feeling is that nuclear power is one of the three essential components of clean energy to fight and stop global warming. The other two parts of this triad are energy conservation (the cleanest kind of energy of all) and natural gas, a good bridging fuel (it emits half of the carbon dioxide of coal).
Of course, regardless of whether you like nuclear power, the fact is that we have accumulated 70 thousand tons of spent nuclear fuel already. We have to do something with this. Even if we "burn it up" in 4th generation nuclear reactors, those do not reduce the short-lived waste, waste that is intensively radioactive for hundreds of years. We need a disposal method. Obama created a "blue ribbon panel" to look at this issue, and they concluded that deep geologic storage of some kind is the only reasonable choice.
Dry cask storage will work well until we develop deep geologic disposal methods. Remember—the ground is already radioactive. When we remove uranium from the ground (for nuclear reactors) we have reduced the radioactivity there; if we put back the spent nuclear fuel, we can put it in locations that have far less access to the surface than did the original uranium.
This question originally appeared on Quora - the place to gain and share knowledge, empowering people to learn from others and better understand the world. You can follow Quora on Twitter, Facebook, and Google+. More questions:
This post was published on the now-closed HuffPost Contributor platform. Contributors control their own work and posted freely to our site. If you need to flag this entry as abusive,
send us an email
.