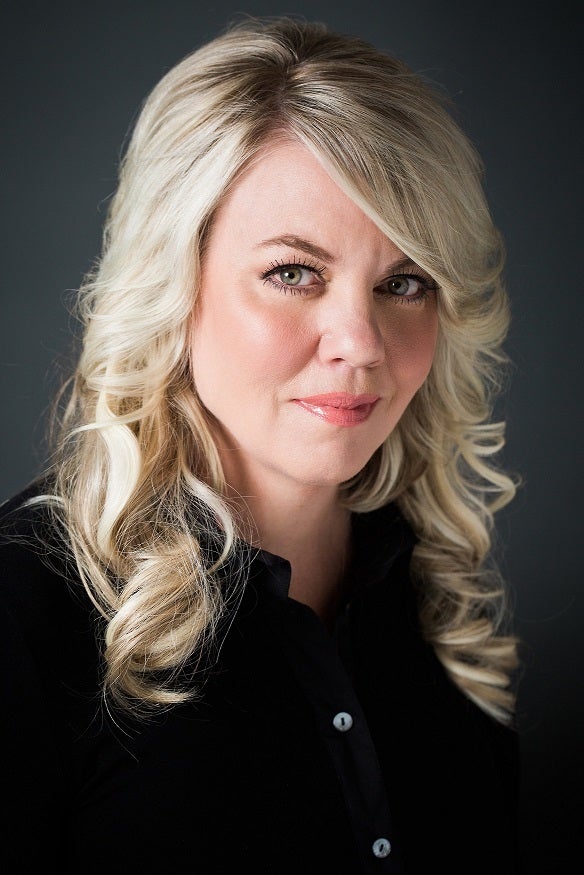 K. J. Howe is an avid traveler, has raced camels in Jordan, and dove with the great white sharks in South Africa. She's the executive director of Thrillerfest, the annual conference of the International Thriller Writers Organization. The Freedom Broker is her debut published novel.
The Freedom Broker features Thea Paris, an elite kidnap and ransom specialist whose younger brother was abducted as a child while Thea watched, paralyzed with fear. He was returned after nine months in captivity, but was never the same. Thus, Thea was driven to become a freedom broker whose team engages in black-ops rescue missions when diplomacy fails.
Her childhood nightmare resurfaces when her oil magnate father is snatched from his yacht on his sixtieth birthday. The crew is slaughtered, but there are no ransom or political demands. Knowing the survival window for kidnap victims is narrow, Thea and her team plunge into a rescue mission before her family is destroyed forever.
The Freedom Broker describes tactics employed in negotiating for and rescuing kidnapping victims. How did you learn so much about these matters?
I grew up in various countries and knew I wanted to write a book with an international setting. After reading about kidnapping, I realized a novel or series of novels about that subject would allow me to have such a setting. I went to a conference about kidnapping to learn more about the subject. I was very fortunate to meet people who opened up to me. I talked with kidnap negotiators; former hostages; Special Forces soldiers who deliver ransom money and occasionally execute rescues; insurance people; and reintegration experts—people who help hostages adjust to the world after release.
It's a very foreboding world and I was fortunate these people gave me so much information.
The action scenes in The Freedom Broker are quite compelling. How did you learn so much about military weapons and tactics?
I believe in researching every aspect of a novel I'm going to write. After researching kidnapping and ransom issues, I researched combat and tactics. I went to Craft International—a private military/security firm. They train people in various combat techniques. I studied with Rigo Durazo, who taught me about hand-to-hand combat, guns, knives, and various other weapons. I also have friends who are Special Forces soldiers whom I interviewed and who reviewed my manuscript and helped improve what I'd written by adding authenticity.
Thea is a fascinating character. She's been involved with racing cars, motorcycling, and scuba diving. She's virtually an adrenaline junkie. What made you decide to burden her with Type 1 Diabetes?
I'm a former medical writer, so it's a familiar subject. My grandfather had diabetes. As a kid, his sticking himself with needles made a big impression on me. He showed us grandkids how he learned to do it by practicing on oranges.
I wanted to have a very strong female character, but I wanted her to be vulnerable, both emotionally and physically. All of us have our vulnerabilities and issues. Also, I wanted to show the reader that anyone with diabetes—or any other illness for that matter—shouldn't be defined by the illness. I believe you can do almost anything if you work hard and balance your life. In fact, there are many Olympic athletes with diabetes.
What about kidnapping and hostage negotiation fascinated you so much?
When I was a child, my father worked in telecommunications. As a result, when I was growing up, I travelled throughout much of the world. We lived in Africa, Europe and the Caribbean. I was always part of a minority community in a foreign place. And fear of being kidnapped was part of that experience.
What I find fascinating is that when you're kidnapped and held hostage, you live in a kind of purgatory. What I mean is you're still alive, but you're not really living. You're in a cage, or a cabin, or in a jungle, being held against your will. You must ask the kidnappers for everything you need. The rest of the world goes on, but as a hostage, you're stuck where you are. From a psychological perspective, I find that fascinating.
One of the most difficult tasks for hostages is readjusting to life after they come home. When they are returned, people expect them to be the same as they were before the abduction.
They aren't the same, and never will be. It's a profound experience that changes people forever.
I've become friends with Peter Moore, the longest-held hostage in Iraq; he was held for nearly a thousand days. He was working in IT in Iraq and was taken with four British military men. Peter is the only person who survived. He endured mock executions, poor hygiene and all the deprivations you would expect under these circumstances. Getting to know Peter and understanding how he coped with his ordeal was fascinating to me.
How much of K.J. Howe is embodied in Thea Paris?
Any author who says there's nothing of herself in a protagonist is in denial. Thea represents part of me in the sense that I love travel and adventure. I'm really intrigued by hostage negotiations and want to bring awareness about kidnapping to the public, especially about the reality that there are many hostages still waiting to be released.
Like many people, I feel emotionally vulnerable at times, as does Thea; and for me, writing is a form of catharsis. Also, I have a passion for psychology and love exploring the characters' feelings through the writing.
Tell us about your path to publication.
As executive director of Thrillerfest, I was chronicling various authors' roads to publication. While at a writers' retreat with Karin Slaughter, she thought her agent would like my work. That's how I connected with Victoria Sanders, my agent. She sold the book in the UK in ten days and the UK publisher contacted the U.S. division and it eventuated in a two-book deal. I'm very fortunate to have such a fantastic agent.
Thea is a perfect protagonist for a book series. Is that what you have in mind?
Oh, yes. Kidnapping occurs everywhere. The Philippines has a rampant kidnapping problem. It's also an enormous problem in Mexico, the Middle East and South America. There are political kidnappings and those done for money. So, there's lots of opportunity for many stories.
What's coming next for K.J. Howe?
My next book is called Skyjack. Thea is taking two former child soldiers from Africa to London to be adopted, and the plane is hijacked. The adventure starts from there.
Congratulations on penning The Freedom Broker, an adrenaline-pumping novel James Patterson called "fact and fiction at its best" and about which Lee Child said, "Razor sharp and full of you-are-there authenticity—a superb thriller."
Mark Rubinstein's latest book is Bedlam's Door: True Tales of Madness and Hope, a medical/psychiatric memoir.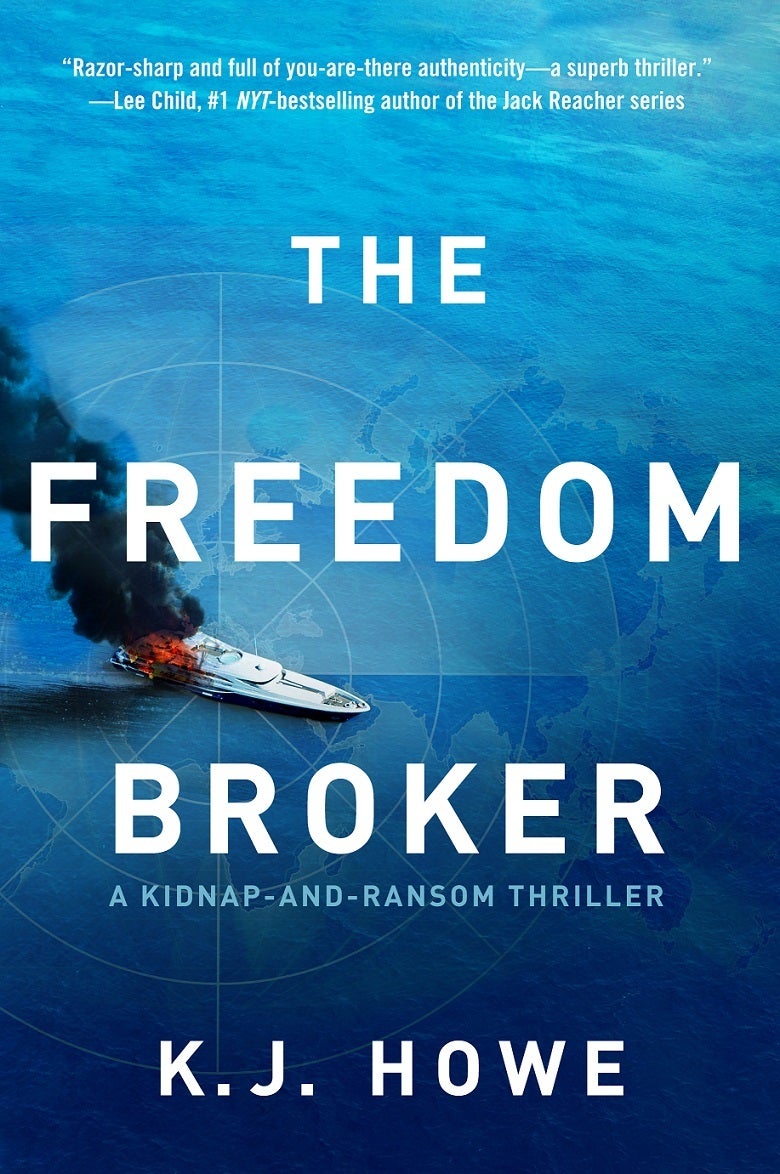 This post was published on the now-closed HuffPost Contributor platform. Contributors control their own work and posted freely to our site. If you need to flag this entry as abusive,
send us an email
.