Another Venice cliché, which I absolutely love, is the gondola ride. Sure, it's expensive (about $160 for a 50-minute ride). But the cost (and romance) can be split by up to six people. While Venice is crowded, the gondoliers' Venice is a parallel world of dreamy tranquility as your vessel slices through the city's watery magic, providing a timeless, almost trance-like experience.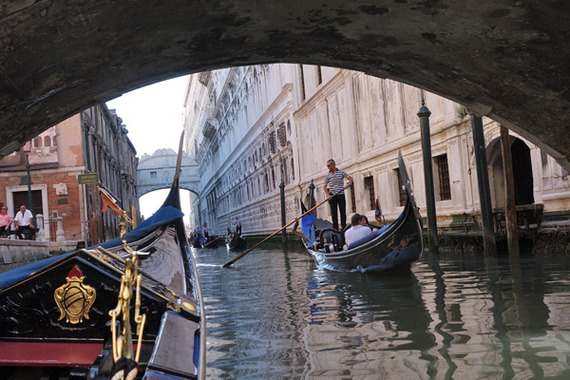 The route you take is determined by how much you pay (two options: €80 for 30 minutes or €120 for 50 minutes) and where you pick up your gondola. A highlight of any ride picked up near St. Mark's Square, of course, is gliding under the famous Bridge of Sighs.

As I personally experience every hour of our flagship Best of Europe in 21 Days Tour, I'm debating each point of our itinerary with our guide. Adding musicians to the gondola ride adds about €10 cost per person to the ride. As our four gondolas gathered together on the Grand Canal with the floodlit Rialto Bridge behind us and we enjoyed a romantic little concert, it was clear to me that this was an experience well worth the time and money. And I was happy to pay a bit extra for the shared serenade.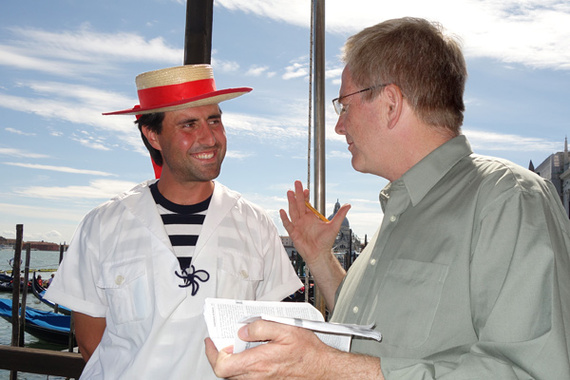 As you'll be in the care of one person, it's important to choose a gondolier whose personality you enjoy. He'll likely give a brief commentary if you like. I like to talk with several gondoliers before choosing my captain for the romantic little voyage.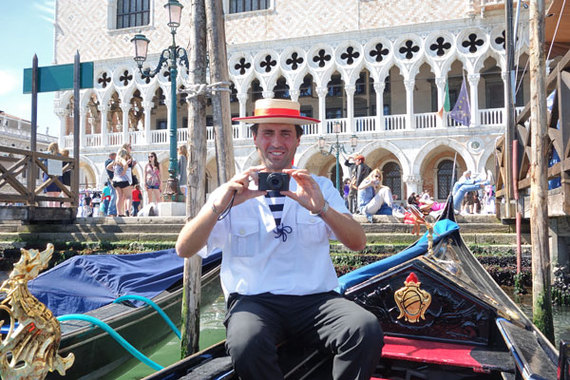 The gondoliers generally pass their treasured license to work on the Venetian canals down from generation to generation. Some of them chat with each other and smoke as they pole you sloppily through the standard route. Others -- like the one we chose -- are charming and expertly give you an experience that, while pricey, I consider a very good value.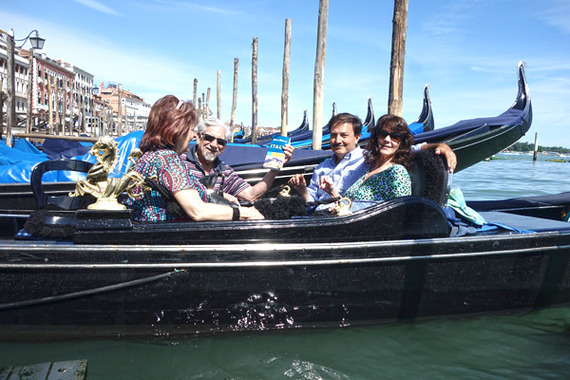 At the end of our ride, we passed a family who flashed my guidebook. Only then did our gondolier find out what I do for a living.