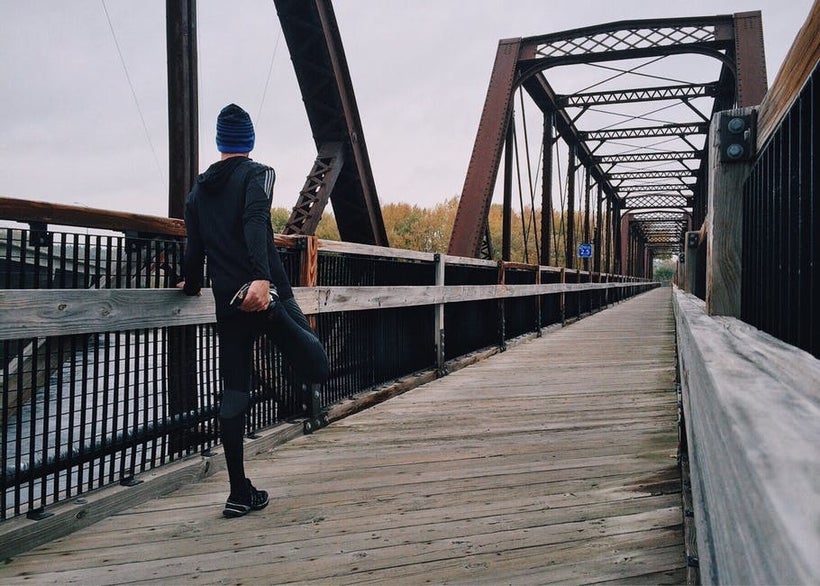 For all of their best (an operative term, here) efforts, big businesses just can seem to win the trust of most Americans. In fact, a Gallup poll suggests that, in 2017, just 21% of Americans trusted "big business," barely edging out their trust in Congress (12%), and coming just short of their trust in the office of the president (32%).
Also among industries more trusted than big business are: organized religion (41%), banks (32%), televised news (24%), and the criminal justice system (27%). At least big business can rest easy knowing that they beat out the ever-reputable "news on the internet" (16%).
Suffice it to say, big business would do well to revamp its image. Of course, a corporate facelift or some charitable lip service won't do; genuine change must be made. The fact is, the market—with Millennials leading the charge—expects companies to have a cause and to take the quality of their product seriously, and they can tell when the company is less than sincere.
Fortunately, there are a handful of companies out there that, in addition to taking an interest in charitable giving, actually care about their customers and go out of their way to deliver the highest quality product to them.
These businesses, many of them startups, have dedicated themselves to producing products that are known for their quality above all else. They've realized an important fact: investing in rolling out only the best and developing a strong and reliable brand will result in more long term success than any flash in the pan ever could. If you're looking for a company with a product you can trust, check out the following options:
1) BACTrack
There's not a whole lot we agree on in today's society, but one common consensus we should all be able to arrive at is that drunk driving is bad. As universally condemned as drunk driving is, however, it still happens every day.
BACTrack aims to eliminate that problem. With a simple keychain-sized breathalyzer and a smartphone app, anybody can know their blood alcohol content in seconds before they make the decision to get behind the wheel.
2) Strados
Strados is doing incredible, innovative things to improve the overall health of its users. Through a small device designed to be adhered to the wearer's ribcage, Strados tracks breathing, heart rate, and environmental data. Having teamed up with medical researchers to research pediatric asthma, Strados lives up to their company mission: "Do something good, do something well, and change the way things are."
Strados's background comes from the world of healthcare—each of the founders has experience in the industry, from administration to medicine to biomechanics. As such, the product was designed with overall health in mind, providing detailed analytics that are especially applicable to asthma patients, athletes, and even wearers struggling to sleep.
3) DrivenData
A Harvard product, DrivenData sponsors data science competitions to create predictive algorithms out of raw, crowdsourced data. They're not the only company to do this. They are, however, one of the only companies to do it exclusively to find answers to some of society's most pressing questions.
By working with nonprofits and other charity-oriented firms, DrivenData provides the resources, by means of some of the top data scientists around, with information and, well, driven data that they likely wouldn't otherwise have been able to receive.
4) Cotopaxi
Emblazoned across Cotopaxi's website is the phrase, "We believe we can make a positive impact on people's lives through the products and experiences we create." By dedicating themselves to creating high quality outdoors products and giving 2% of their earnings to fight worldwide poverty.
Seemingly a perfect marriage of high quality products and genuinely cause-based capitalism, Cotopaxi isn't the only high quality do-gooder among outdoors companies (looking at you, North Face), but they're certainly setting themselves apart from other startups trying to compete with them.
5) Watsi
Rounding out our list is Watsi, a nonprofit designed purely to gather donations to sponsor medical care for individuals in developing countries. To build up trust, Watsi makes clear all of their financial data so that donors can see exactly what is being done with their money.
Additionally, Watsi has partnered with some of the most highly-respected healthcare providers in the world to bring the best care to those who need it most. Started by a former Peace Corps worker and with a full-time team of less than 20 people, Watsi fulfills its mission by maintaining low operating costs and providing high quality healthcare.
From big corporations to tiny nonprofits, the landscape of business is changing, and changing for the better. As new companies work to provide genuinely good products and enact actual, positive change in the world, companies like the ones listed above will become the norm rather than the exception. Given the work they do, they're absolutely worth considering.
This post was published on the now-closed HuffPost Contributor platform. Contributors control their own work and posted freely to our site. If you need to flag this entry as abusive,
send us an email
.