Tsaatan literally means reindeer people and actually there could not be a more appropriate term to describe the less numerous of the ethnic minorities in Mongolia. Approximate 200 members of this tribe remain today. Inhabiting the mountains of the northernmost region of Mongolia, they focus their entire culture around their reindeer, moving seven times a year to comply with the animals' specific dietary needs. Men work as reindeer herders whereas women prepare at their Ortz (traditional Tsaatan homes) any culinary product which could be produced out of this animal, such as milk, butter, yoghurt, cheese or meat. Their peculiar customs and alluring lifestyle have brought the attention of many due to the strong development Mongolia has experience over the last 15 years, opening for them a gate of new opportunities. However, taking advantage of their innocence character, some are performing the inglorious exploitation of the Tsaatan.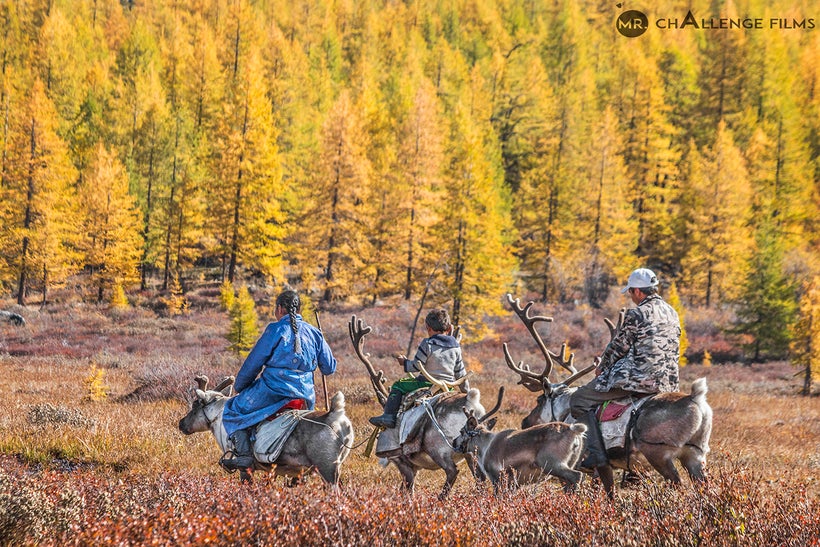 Driven by the opportunity of discovering such a fascinating culture, every summer it noticeably raises the amount of tourists coming with their cameras in the pursuit of astonishing photographs. Unfortunately the visitors usually enter the Nomadic camps in a highly straight and invasive way. They frequently dismiss the fact that these people live most of the time apart from civilization and such unexpected encounter may feel as an uncomfortable event. "Most of them do not even introduce themselves to the community before start taking photographs. Tsaatan are very shy people and reindeer are highly sensitive animals. Often baby reindeers fall sick after the stress caused by visitors". Explained Sara, local tourist guide.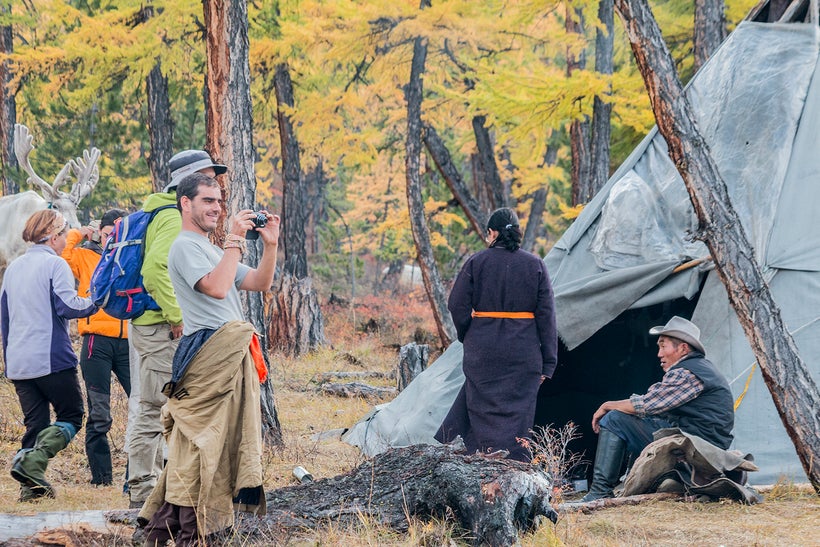 Furthermore, from the dozens of tour operators offering a visit to the Tsaatan camps, the vast majority do not count on the locals at all. They bring the excursionists by themselves charging for the guidance and leaving towards another place not meaning any benefit for those who just got their culture literally sold out for nothing. In order to avoid this unfair circumstance, in 2008 an American NGO established the Tsaatan Visitor Center (TVC) with the goal of teaching them to manage their tourist resources by their own. The Organization founded as well a Community Fund to distribute equally the benefits within each member. One of the Tsataan leaders that was working as Horse guide described the way it worked out, "they trained us during few weeks and we got ready to deal with tourists. It was working very well during 2 summers, but then everything fell apart". The NGO performed a fantastic mission establishing the Center and the Community Fund, however they ignored the most essential requirement of every humanitarian project: sustainability. "They never came back. We were not ready to deal with so many things." Claimed Doji, elder Tsaatan lady from the East Taiga. Later on another unfortunate event ended up crashing the TVC when a girl from the tribe who was working as accountant of the Community Fund disappeared with over 40 million Tugrik (around 20,000 USD).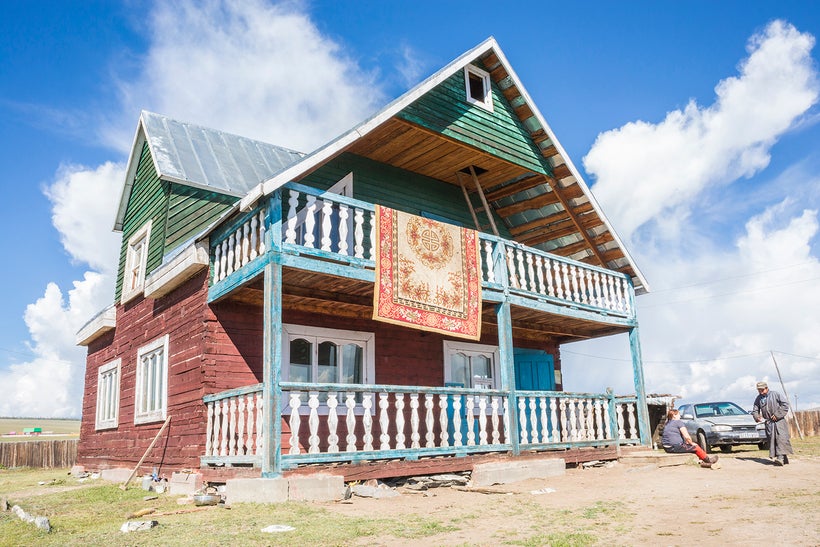 Lamentably she was not the only one betraying her own people. Afterwards another Tsaatan woman received a grant from an American Foundation which she was supposed to distribute within her fellows. A year later a representative from the Donor Organization visited the community and after discovering that the money was never delivered, he took the grant back. At last, another Tsaatan girl who renounced to the Nomadic life and started living in the nearest city, Tsagaan Nuur, got in touch with the Turkish Embassy and together they coordinated an 80-million Tugrik (35,000 USD approx.) investment for establishing a brand new Visitor Center. However, when asking about it, Delgerhangai from West Taiga pointed out, "we don't know anything about that Center. Nobody has counted on us for it."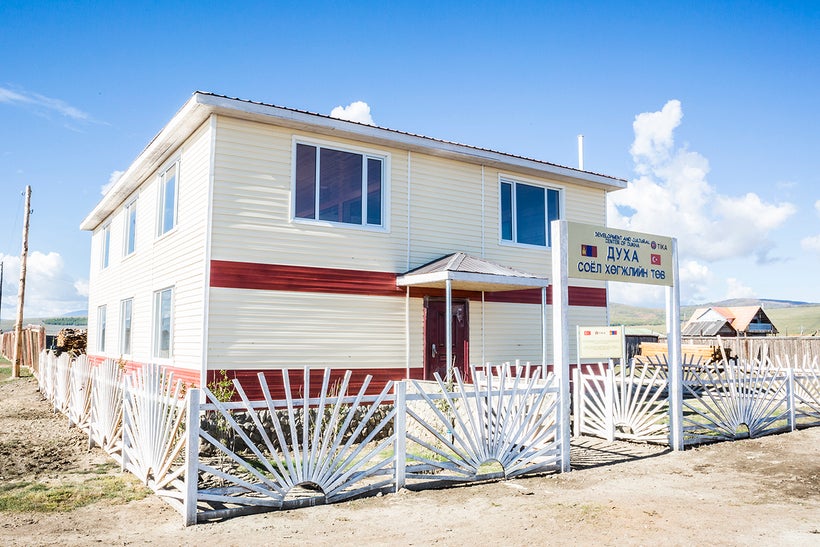 Regrettably the exploitation of the Tsaatan is being carried out in many other levels. Moviemakers from all over the World come to film their traditional customs obtaining appealing footage that later on will be sold and will generate a great income to the producers. By the beginning of September a Mongolian Producer sent a 12-people crew from Ulaanbaatar. A local coordinator had arranged from the previous night to have 50 members of an entire Tsaatan community waiting at a spot in the middle of nowhere which they reached after a 3-hour reindeer ride.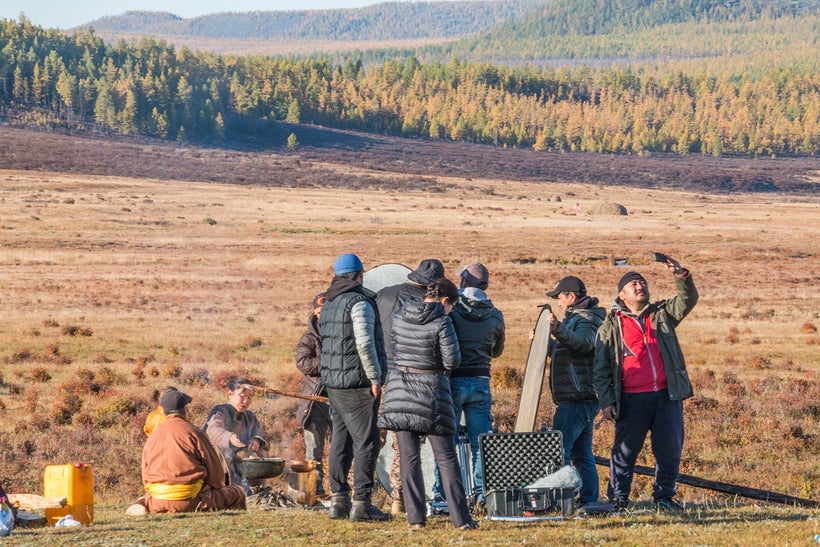 After an intensive filming day where they were told what clothes to wear and how to perform their own customs, finally at evening they took the way back to their camp noticeably angry. A Tsaatan middle-aged man was yelling from the top of his reindeer, "we are so hungry! They made us stay there for two days and all we got was some bottles of vodka. We haven't eaten anything since yesterday!" Why would they agree to cooperate then? The answer is predictable: extortion. Using the pretext of being a Governmental project, the Production house used National resources, although in truth, the documentary film is meant to be sold to the international market and members of the Government supported the filming in exchange of a juicy commission. The night before the filming crew arrived, some of the Tsaatan did not like the scene and decided to go back home. However, the following morning they received a call from a local Governor and few hours later they were back on the filming location. The weapon the Governor used to blackmail them was the fact that the land where they live and move on 2012 became a National Park, something which brought significant new limitations. Naran, a young girl married to a Tsaatan and living with him for the last 8 years revealed that, "especially now that they banned hunting it is getting more and more difficult for us. It is a major change in the community. For the Government to ban hunting I think it is plain stupidity, otherwise how else they want people to survive?" She also added about the obstacles presented to their Nomadic lifestyle by the new ban, "98% of this area is now protected, which means that wherever we go we have to ask for a permit and it makes things very difficult. It is hard to say if we will survive 10-15 years" However the restrictions linked to the Natural Park seem to not affect everybody on the same level. Few months ago a member of the new ruling Revolutionary party acquired a piece of land located very near to one of the Tsaatan Summer camps. He closed a deal with a Chinese mining company and now that his party is on power many locals assure that he is about to start mining in the middle of the National Park.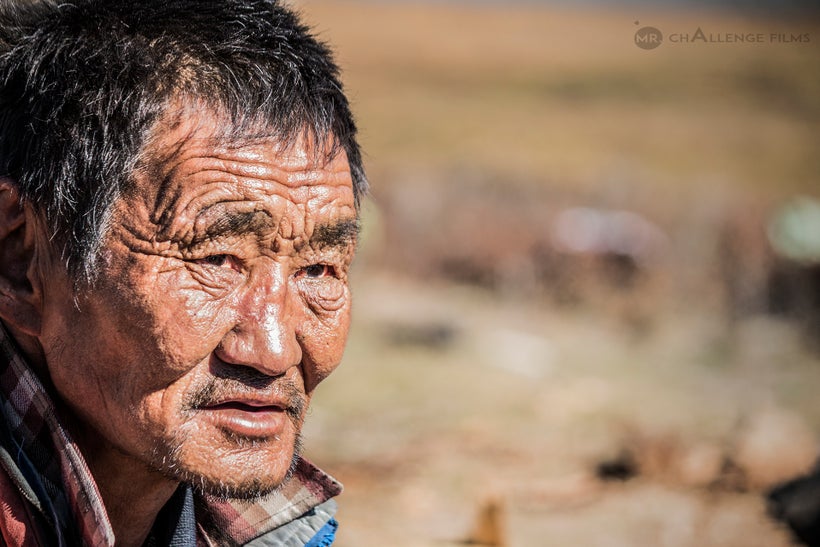 The worst consequence of this inglorious exploitation is that the Tsaatan have lost the faith and the trust. Luckily there is a local initiative to bring back the Visitor Center and re-found the Community Fund after learning about mistakes from the past. Such a special culture it is indeed a World patrimony and therefore it should be imperative for everyone to act responsibly helping to preserve it or, at least, being aware and not damaging it. A tribe who survives -40ºC winters living above 2,000 masl preserving untouched a primitive lifestyle it definitely deserves the respect and consideration for being able to continue with their main labor of love: taking care of their reindeer.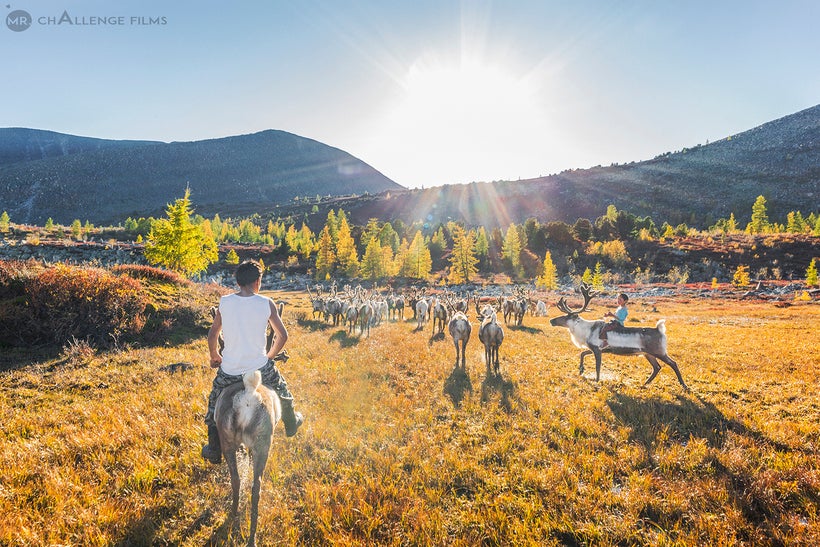 This post was published on the now-closed HuffPost Contributor platform. Contributors control their own work and posted freely to our site. If you need to flag this entry as abusive,
send us an email
.