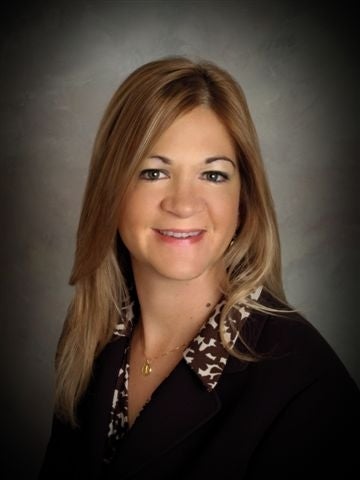 Sue Unvarsky has been the Chief Operating Officer for Prudential Retirement's Total Retirement Solutions business since 2015. In that role, she is responsible for the roughly 1,000-person global operation that supports retirement plan administration for more than 7,000 institutional customers and nearly 4 million individuals!  She manages this enormous scope of responsibility through just eight direct-reports.
Ms. Unvarsky has reached this senior executive role as the pinnacle (so far) of a 28-year career at Prudential, where she was hired as an entry level hire (in a claims processing position) right out of college.  Ms. Unvarsky got her first promotion to a supervisory role at the age of 23!  Ever since, she has moved up the proverbial ladder.  She says her phenomenal ascent in the organization was a steady and consistent "mix of very hard work" + "a strong desire to excel" + "embracing change" + "being in the right place at the right time." 
Spend a little time with Ms. Unvarsky and her success is no mystery.  It does not take long to observe Ms. Unvarsky's incredible ability to read and connect with people.  Her "EQ" is "off the charts," in the words of one of her colleagues, a formidable combination of "self-awareness and social-awareness," which she vividly manifests in almost every word and gesture.  She has an uncanny ability to communicate with people ― whether individually or in a large group ― in a manner that influences and inspires, even when she is talking about tough business decisions.
Ms. Unvarsky says, "I learned early on how important it is to speak to a large group and make each person feel like I am speaking to them individually."  That's probably because she has such an evident desire to see people succeed and her efforts to help them do so are palpable even in her words.
Ms. Unvarsky credits her extraordinary communication acumen to her experience helping to raise her four very young siblings: "Because my parents had to struggle to make ends meet, I was caring for four very different siblings [including one only 18 months old] … I had to feed them and bathe them and take care of them and get them to bed… I had to find ways to engage their strengths."  As a result, when Ms. Unvarsky would read leadership books, "all I had to do was use the insights in those books to tweak what I had learned taking care of my siblings."
There is another piece of this puzzle, in my judgment: I've written a great deal about what I call the "Myth of the Natural Leader," the myth that somehow if one is NOT a natural leader, then that person cannot become a highly-effective manager. With that reminder, I will also say that, of course, there are people who seem very much to be natural leaders: They have vision and are able to communicate it clearly.  They are able to infect others with their enthusiasm for the mission and all the hard steps along the way.  They are able say the right thing to each person to help that person stay connected with the mission and go the extra mile.  If there is such a thing as a natural leader, Sue Unvarsky is one of those natural leaders.
While her words and tone often seem profound and almost poetic, she describes her own leadership style with bullet points:
Engage; Develop & Inspire People.

Encourage everyone to establish longer-term development goals and help them get there; get them out of their comfort zones;

Articulate a clear vision AND connect each individual to the mission, so they can help you get there

Be a positive influence that is visible and communicates frequently.

Set high expectations, monitorprogress & celebrate successes;

Provide frequent, balanced (positive & constructive) feedback;

Get out of the way.
That's because, unlike some natural leaders, Ms. Unvarsky also knows darned well that being a charismatic leader does not obviate the need for practicing the fundamentals of management regularly and consistently.
The Leadership Wisdom of Sue Unvarsky
Be competent at what you do. In Operations roles, it's all about discipline.  Forecast volumes, understand productivity, and calculate capacity needs.  Be flexible with staffing models and don't lose the connection to the customer.
'Conflict' is a GOOD thing. Diversity is key. I know this sounds like a buzz word, but I'm not talking about diversity you can "see."  It's about diversity of experience, expertise and most importantly – diversity of thought.  Surround yourself with people who are UNLIKE you.  Encourage disagreement and conflict.  Resolve that conflict the right way.  Lastly, learn to adjust your style based on the circumstances and the individual. Lead every day by striking a good balance between accomplishing tough goals, and managing the "human" side of the equation.
You have to make the mission understandable to everybody.  Don't pride yourself (as an executive) in using big words and complex explanations.  This often makes it abstract, esoteric and harder to understand for the majority of the people who do the work.  And quite honestly, for other executives as well.  When I am developing my own vision or trying to communicate someone else's, I don't overly complicate it.  People need to relate to the mission and be able to see how their work drives that.
Coach individuals to be their best selves.  There is good management (the discipline in the job and primary responsibilities), and then there is strong leadership.  You have to learn to adjust your leadership style because everybody is driven differently and motivated differently.  You can NOT be a good leader if you don't see yourself as a coach or teacher first and foremost.  Provide meaningful feedback.  Talk about what's going well AND the things that need to be done differently.  We all need to know and understand both sides of that equation.  And recognize that sometimes, you have to make a tough decision.
I ask the team to "anticipate" what's next and shoot to "surprise and delight."  I've found that's the best way to drive creativity, innovation and loyal customers.
Self-awareness is absolutely the key to success.   You need to understand yourself as well as you possibly can (unconscious biases, strengths, weaknesses, etc.) Highly value the individuals who have courage to give you tough, meaningful feedback on yourself.  Be open to that feedback.  ASK for that feedback regularly. Once you master that and learn to adjust your behaviors appropriately, all the rest falls into place.
About Bruce Tulgan's "The Wisdom of Strong Leaders" Series
Since 1993, Bruce Tulgan has worked with hundreds of thousands of leaders/managers in hundreds of organizations. Over more than two decades of research, training, and consulting, Bruce has encountered many, many truly great leaders: Strong, highly-engaged, rigorous, and steeped in proven best-practices. All of the best practices in Bruce's books and articles come from these real strong leaders in the real world. This series is a tribute to the wisdom of some of the very best of the best of those real strong leaders.
About Bruce Tulgan
Bruce Tulgan is an adviser to business leaders all over the world and a sought-after keynote speaker and seminar leader. He is the founder and CEO of RainmakerThinking, Inc., a management research and training firm, as well as RainmakerThinking.Training, an online training company. Bruce is the best-selling author of numerous books including Not Everyone Gets a Trophy (Revised & Updated, 2016), Bridging the Soft Skills Gap (2015), The 27 Challenges Managers Face (2014), and It's Okay to be the Boss (Revised & Updated, 2014). He has written for the New York Times, the Harvard Business Review, HR Magazine, and Training Magazine. Bruce can be reached by e-mail at brucet@rainmakerthinking.com, you can follow him on Twitter @BruceTulgan, Facebook, LinkedIn, or visit his website www.rainmakerthinking.com.
This post was published on the now-closed HuffPost Contributor platform. Contributors control their own work and posted freely to our site. If you need to flag this entry as abusive,
send us an email
.