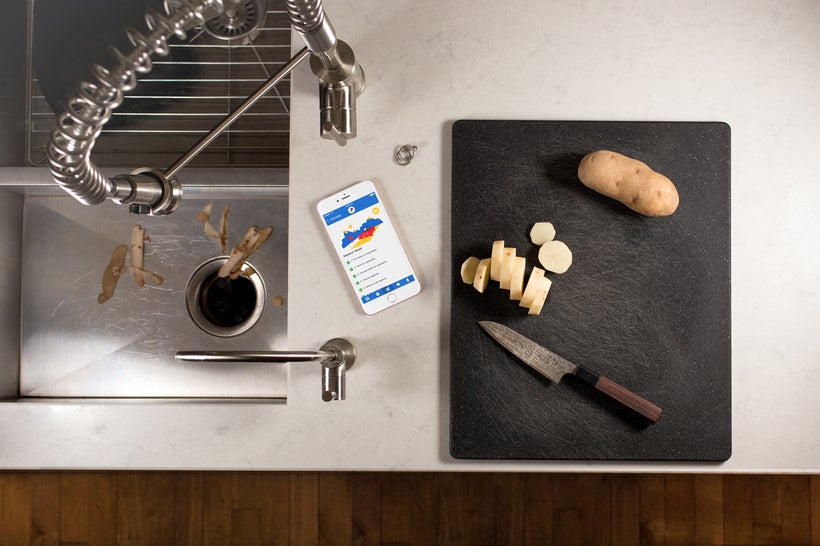 With the launch of Primary, our new app for parents, we had to find a way to introduce the app to parents in a way that represented the values of our company.
Something unique. Something compelling. Something archetypal. 
We wanted to create a campaign that embodied the idea that learning is a lifestyle. It's a philosophy of learning and life that we at Montessorium hold to be true.
At the same time, we wanted to showcase what makes Primary so novel and great. We truly believe we're entering a new space, one we'll all start to see more of, with family-focused apps. "Now", we said to ourselves, "we'll need a new visual lexicon by which to talk about Primary".
We turned to our friends at Fuzzco, the most amazing creative agency on the planet.
Our only real design constraint - and with Fuzzco, they always know how to push-and-pull you in all the right directions - was that we wanted to depict Primary, at its absolute core, as an app that utilizes technology to meet the individual needs of families.
As Apple once poetically expressed, "When technology gets out of the way, everything becomes more delightful. Even magical." (Yep, that 2 is our very own Intro to Math.)
That's the approach we took with Primary.
Basically, we want Primary to equip parents with the necessary tools and resources to stay informed and inspired. By using the iPhone and the Apple Watch, we can meet families during their daily routines, whether that means they are on-the-go or just settling-in-at-home.
Primary can accommodate their needs.
With daily, positive parenting tips, original and helpful articles, as well as a chat forum and a series of activity packs, we can set the stage for empowering parents to spend quality time with their children, providing fun and delightful ideas for things to do and ways to learn together.
Ironically, and this is something we joke about a lot, if Primary is wildly successful, it'll be because parents will put down their phones and feel inspired to rediscover the world alongside their children.
So, how could we capture this sentiment in 140 characters on Twitter or a few sentences for Facebook, in order to reach parents?
Well, after explaining our goals in a video chat, Fuzzco went to work. The very next day they sent us a single, amazing, beautiful photo. No caption. No explanation. Just a beautiful photo.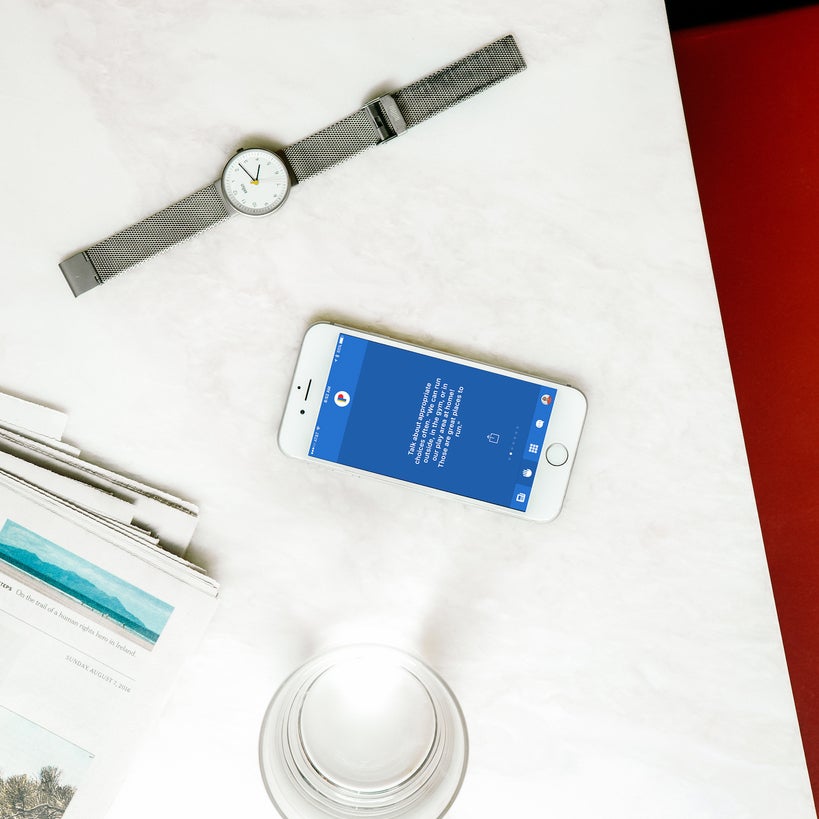 We started to affectionately refer to it as the lonely phone photo.
At first glance, we must confess, we were a bit puzzled. We didn't "get it". Here's a scene, which could literally be in almost any household. The vibe is perfect. The depiction is spot on. Yet, there are no humans.
"How can we show the humanity of what we've built, with no humans?"
Then, we started to feel the weight and message of the photo. Cumulatively, we started to feel the gravity of what we had been working on for over a year. "Of course there are no humans!", we said to ourselves. "They just read a tip or were gripped by an activity and went on an adventure with their children!"
Thus was born the lonely photo series. We hope Primary inspires you to put down your phones and go on an adventure!
This post was published on the now-closed HuffPost Contributor platform. Contributors control their own work and posted freely to our site. If you need to flag this entry as abusive,
send us an email
.