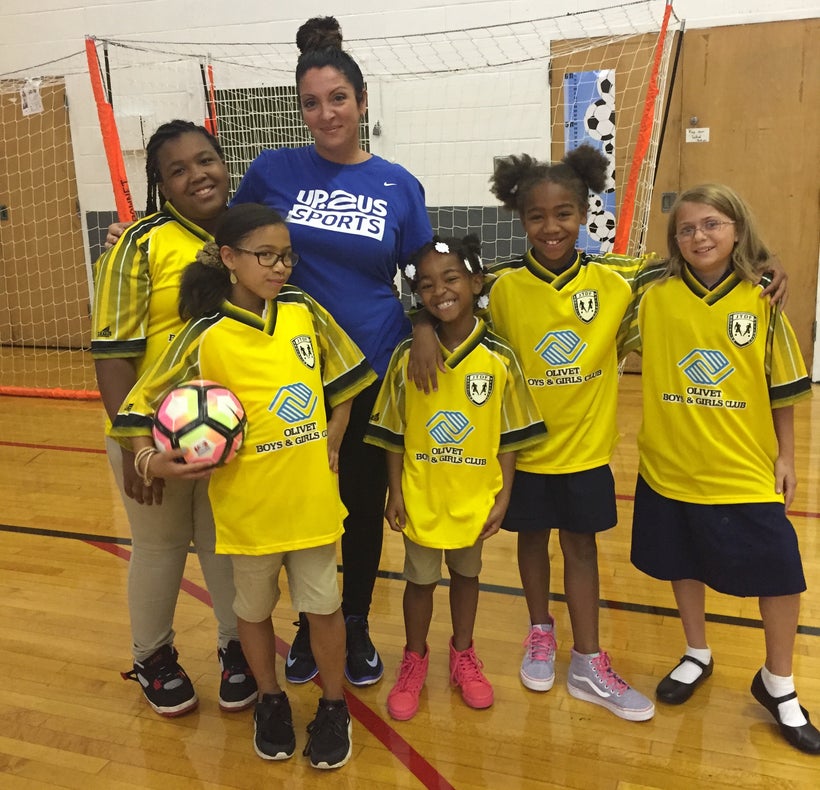 As Up2Us Sports celebrates our 8th anniversary this week, we look to 2018 as the year in which we truly put coaches on the national service map. Not just the 2,100 AmeriCorps coaches we have proudly supported in more than 300 urban neighborhoods across the country, but the four million coaches across this country who leave work early or get up weekend mornings and fill their cars with equipment and water coolers to be role models for our young people.
Coaches are more critical now than ever because they have the ability to influence young people in positive ways by teaching them life skills that uniquely enhance their ability to succeed in school and in the future workplace. Coaches are also important today because every time they support a group of athletes, they provide their community a rallying cry for unity. The unity that hometown sports brings to local communities needs to be leveraged from playing fields to cities, states and capitals.
For eight years, Up2Us Sports has emphasized the power that a coach has as a role model, a leader, and a unifier. But we believe that for coaches to earn these titles, coaches need training. We agree wholeheartedly with efforts like the Aspen Institute's Project Play, which recommends that all coaches receive training. And we feel strongly that this training must include equipping coaches with tools to promote positive youth development, foster life skills, and model behavior that is an example to youth and their families. This is the kind of training Up2Us Sports provides to every one of our coaches and hopes to provide to all coaches who work with the youth of our nation.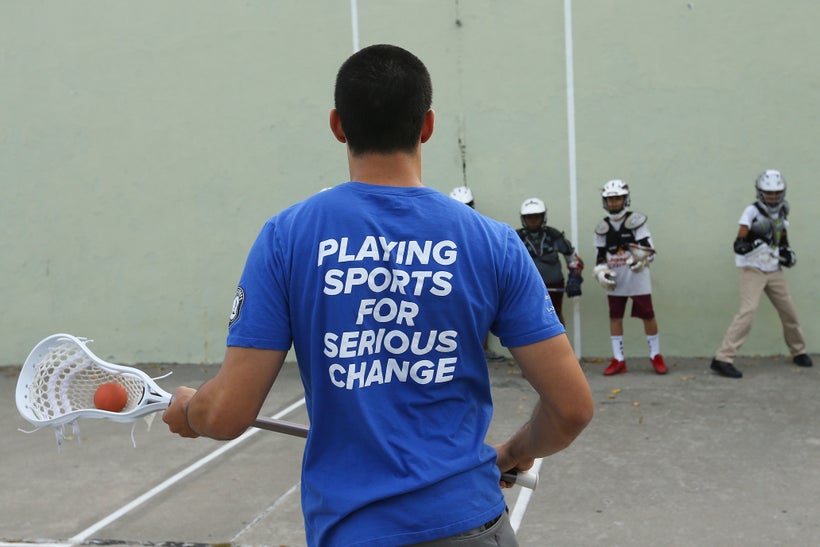 When it comes to national service, I am proud that Up2Us Sports is at the tipping point of a much larger wave sweeping our country. National service is critical to our nation's future as it addresses health, education and environmental needs while building the civic character of its citizens. In the year ahead, we want to recognize all coaches who use their service to inspire health and wellness among their teams. Most importantly, we want to provide more trained coaches to under-resourced communities that are struggling to keep their sports programs alive.
The new faces of national service are those men and women holding baseballs, soccer balls, tennis rackets, golf clubs and badminton rackets. Yes, the new faces of service are our 400 Up2Us Sports coaches and the four million other volunteer youth sports coaches who will pick up their whistle this afternoon and help your kids be a part of a team.
Happy 8th Anniversary Up2Us Sports, and more power to you and the larger national service movement, that your staff, your partner programs, and your coaches inspire.
This post was published on the now-closed HuffPost Contributor platform. Contributors control their own work and posted freely to our site. If you need to flag this entry as abusive,
send us an email
.